A Maui, Hawaii vacation is on any tropical paradise lover's bucket list! Although, Maui has a reputation for being the ideal Hawaiian island for honeymooners, it's truly the perfect island for adventurers and family vacationers as well.
Maui is known as "The Valley Isle" and is the second largest in the Hawaiian island chain. What makes Maui so special are the incredible beaches, whale watching, and the opportunity to explore the island from above the clouds in Haleakala National Park. Where else in the world can you snorkel in the ocean then be at the top of a mountain, huddled in your coat and gloves, within an hour's time?
NOTE: As of January 1, 2022- Stay up to date on Maui County's travel guidelines here. Furthermore, consult the Hawaii Travel Requirements website before you plan your trip to any Hawaiian island.
Disclaimer: This post is in no way sponsored, we paid for all the activities mentioned and all opinions are our own. This page may contain affiliate links, which means I may earn a commission (at no extra charge to you) if you make a purchase after clicking my link. Thank you for being a loyal reader!
---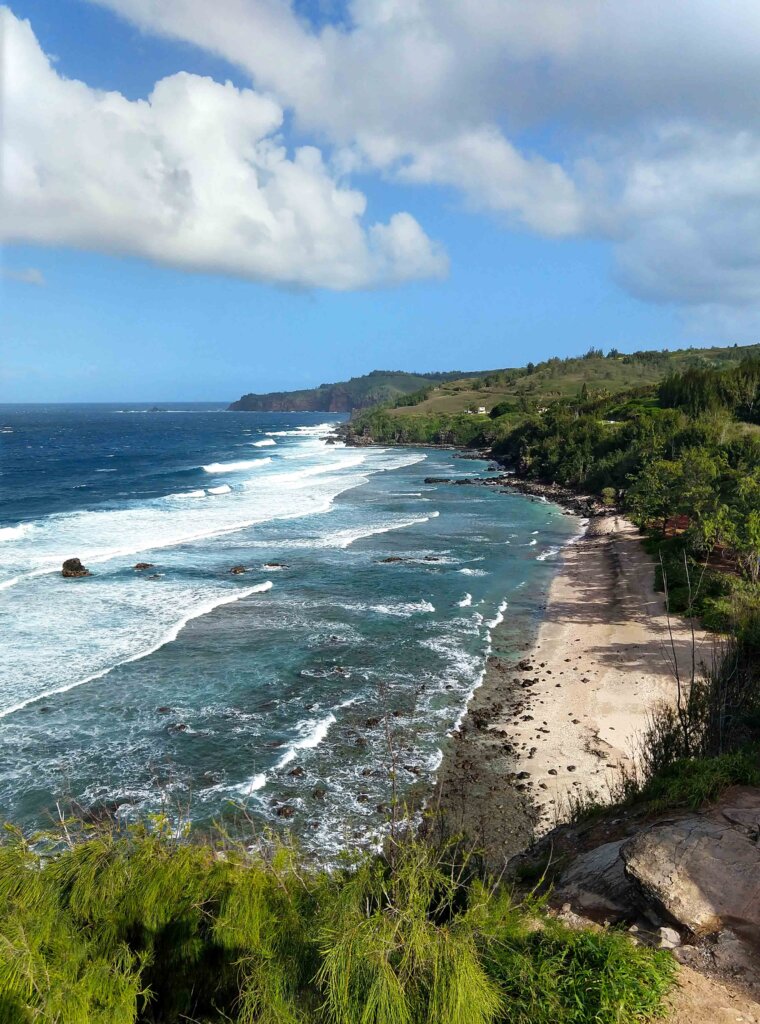 Best Time to Visit Maui
What you want out of your Maui, Hawaii vacation will determine what season is best for you! However, it is important to note that overall the "dry season" is usually April – October and the "wet season" is usually November – March. Maui's slower tourism months are typically in the spring and fall months.
Spring – Mostly sunny, reasonably warm temps in the high 70's to low 80's. Water temp is still a little chilly, but manageable. Amazing fauna and flora, great waterfalls, and decent snorkeling! You might spot a late migration of humpback whales!
Summer – Mostly sunny, warmer temps in the 80's or low 90's. Water temp is perfect! Best snorkeling around the island. Amazing fauna and flora, calmer waters, waterfalls may be on the lighter side or completely dry.
Fall – Mostly cloudy, yet still warm temps in the 80's or low 90's. Can get pretty humid and muggy. Water temp is still warm, but "winter" weather waves may creep up every now and then. Good chance to see rainbows, waterfalls, and maybe an early migration of humpback whales!
Winter – We like to call Winter the "waterfalls and whales" season! Winter temps can get in the 60's, but tends to stay in the 70's. Although, beach days are common, they are slightly less enjoyable because of the cooler water temps and potentially rough currents, particularly on the north shores. But, Winter is definitely the BEST time to go whale watching and witness waterfalls in all their glory!
Maui Hawaii Vacation Budget
Although any Hawaiian island will be expensive to travel to, Maui in particular can be a bit more pricey. Coming from Oahu, we were pleasantly surprised to find that the food and tours/excursions were about the same cost. However, we had a rough time finding affordable places to stay on Maui. We consulted our trusty go-to, Airbnb, and found that even a "pop-up" camper Jeep was going for up to $200 per night. So, expect to spend a hefty price tag on the lodging of your choice.
Meals – approximately $13-$25 per person, per meal depending on the restaurant/ food truck (not including "fancy" or higher rated restaurants)
Tours/Excursions – depending on your activity of choice, tours can run anywhere between $40 per person to $300 per person. The smaller whale watching tours and Haleakala Stargazing tours tend to be the most expensive on island (yet, worth it!).
Car Rental – we chose a simple, compact sedan and spent $25 per day.
TIP: Renting a 4 wheel drive vehicle is something you should seriously consider if you plan to drive the the entire Road to Hana.
Gas – when we visited in February 2020, the average cost was $3.20 per gallon
Souvenirs – our favorite type of souvenir usually comes in the forms of photographs! However, if you like to snag one of a kind objects or fun t-shirts/mugs, try to find mom & pop shops off the beaten path. You'll be supporting a local business AND it'll probably be cheaper than shopping at the touristy shops!
Maui Hotels & Accommodations
As I stated above, our biggest struggle for our Maui vacation was finding affordable lodging. We really enjoy staying in unique accommodations that offer privacy (such as a guest cottage or houseboat). Therefore, we tend to avoid large resorts or hotel chains. I would recommend researching VRBO and Airbnb thoroughly before making your final choice. Many options on Airbnb are condos, which in my opinion, are no more unique or private than a hotel room. However, if you are a resort fan, Maui has endless options to relax and indulge!
Andaz Maui at Wailea Resort
Honua Kai Resort and Spa
Royal Lahaina Resort
Hyatt Regency Maui Resort and Spa
Kapalua Villas Maui
Whale Watching & West Coast Maui – Day 1
Although you can spot Humpback Whales around any Hawaiian island from November through May, the best chance to see them up close and personal is in Maui during the month of February. Most whale watching charters and tours in Maui set sail from Lahaina, Maalaea, or Wailea.
The whales cruise the waters between Maui, Lanai, and Kaho'olawe, which is referred to as The Maui Nui Basin. The warm, shallow waters are perfect for the Humpback mothers to protect and nurture their newborn calves. They are also flanked by numerous male "escorts" vying for their attention.
In addition to witnessing outstanding whale behaviors such as breaching, blowing, pec slapping, tail slapping, and fluke up dives, you'll probably spot other marine life such as the Hawaiian Green Sea Turtle (known as Honu), Hawaiian Monk Seal, or Hawaiian Spinner Dolphins.
We enjoyed a couple different Whale Watching tours while we were visiting Maui. Both charters were small, personable, and offered educational commentary about the whales. My favorite part of the whale watching tour was when our captain cut the engine and we floated amongst the waves while listening to the whales sing. Without a microphone in the water, it amazed me how clearly you could hear them from above! The whale's songs are hands down one of the most beautiful things I have ever heard.
Maui Hawaii Vacation Whale Watching Tours
Blue Water Maui – We opted for the Ali'i VIP Tour ($99 per person) which operated with 11 guests or less on a smaller craft. The boat is fast, yet comfortable. The inflatable tube around the exterior of the boat ensures a smoother ride with less splash. The crew were so friendly, knowledgeable! They took a lot of effort and extra time to get us in the best position to see the whales.
Hawaii Ocean Rafting – This tour also operates with 12 guests or less on a similar craft. At $45 per person, the overall experience is a great deal! The boat was also fast, yet comfortable. Although, we felt like the educational experience wasn't as in depth as Blue Water Maui, we still had incredible up-close encounter with whales!
Other great options: PacWhale Eco-Adventures, Alii Nui Sailing Charters.
Whale Watching Tips
The best month to whale watch in Maui is February! However, you'll have a good chance anytime between December-March.
Be sure to arrive for your tour at least 45 minutes early. Parking in Lahaina fills up quickly and you may have to walk a ways to get to your dock.
Don't bring anything on the boat that you aren't prepared to get wet.
Bring reef-safe sunscreen (not aerosol), towel, sunglasses, and your camera of choice (that's at least water resistant).
Most charters require you to remove your shoes before boarding the boat.
Don't plan any other excursions within a couple hours after your whale watching tour. Sometimes, the captain/ guide will stay a little later if there is a lot of action on the water!
Opt for an early morning whale watching tour. The winds are not as strong and the waves aren't as choppy. Also, you're more likely to see marine activity.
Try to snag a spot on the right side of the boat! There is less sun exposure and you'll have amazing views of the water on the way out, and amazing views of the coast on your way back!
West Coast Maui
After a morning spent on the water with the Humpback Whales, it's time to explore more of Maui's less visited west coast! But first, don't forget to enjoy lunch in Lahaina before you get started on your drive.
Restaurants near Lahaina
A Maui vacation is not complete without a couple scenic drives! Enjoy a leisurely cruise along the coast that will take you about 2 hours from Lahaina to Kahului. There are multiple stops, including short hikes, to explore along the route.
NOTE: To our surprise, the Kahekili Highway narrows to a one lane road near Kahakuloa. Be aware that the remainder of the drive is very narrow and a little unnerving when rounding cliffsides. You may want to drive with your windows down to hear horns from oncoming traffic and back up/ pull off as needed. Always drive cautious and with aloha!
Maui Hikes (West Coast)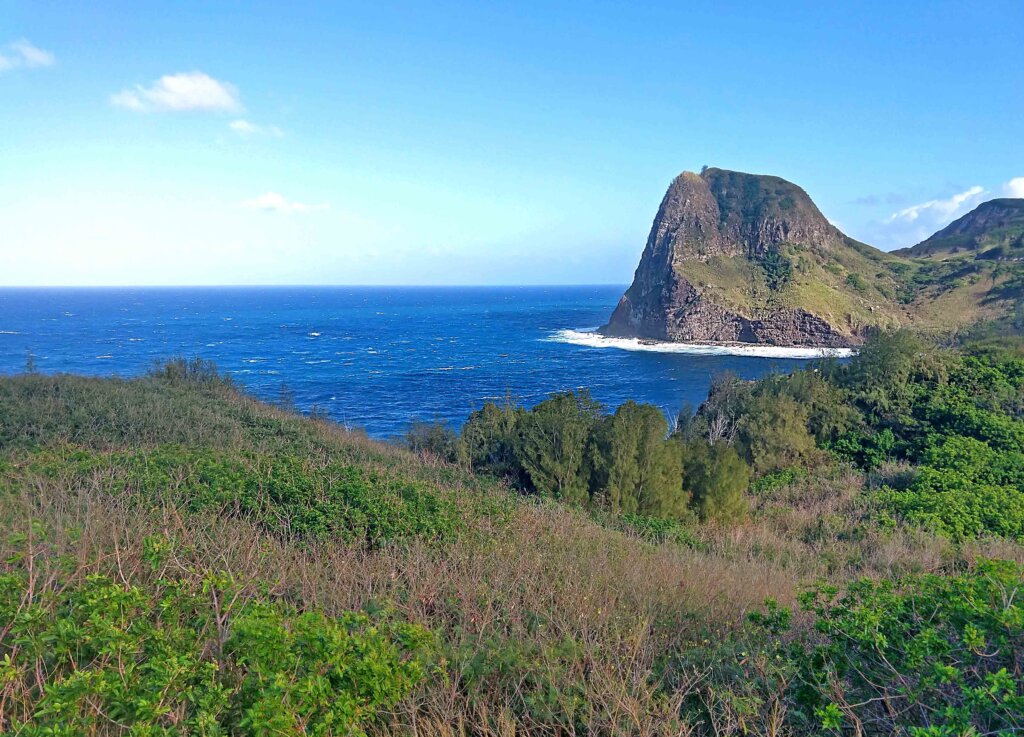 Road to Hana – Day 2
The Road to Hana is the most popular and well known scenic drive on Maui. Almost every Maui vacation itinerary includes some time spent on the famous road. Unfortunately, due to the overwhelming popularity, many locals despise the attention.
Therefore, don't be that tourist that stops in the middle of the road for a photo op. Find a parking lot nearby so not to block up the highway. In addition, don't violate private property in attempts to see or access a waterfall. If it's blocked off, just move on to others that aren't. Be respectful of Maui's land and people!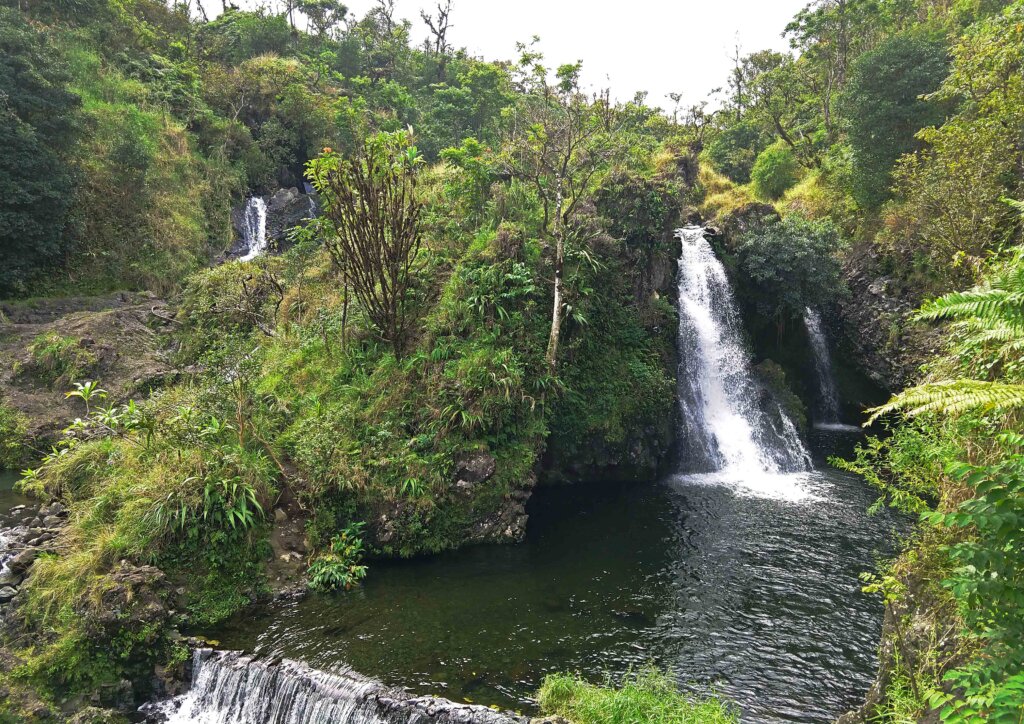 Road to Hana Tips
In case you missed it above- be respectful of Maui's land and people! DON'T CROSS PRIVATE PROPERTY.
To avoid crowds, get started as early as possible. The road is at its busiest in late morning and mid-day.
Refrain from driving the Road to Hana on a weekend or if heavy rain is expected.
Renting a 4 wheel drive vehicle is something you should seriously consider if you plan to drive the the entire Road to Hana.
Gas up and pack water, snacks, or lunch before you start your drive.
If you want to take is slow along the route (which, you should) just be mindful of others and pull over occasionally to let faster traffic pass.
Speaking of pulling over- unfortunately, the Road to Hana is ironically not very vehicle friendly. There is rarely a shoulder or space to pull directly off the highway. Just be cautious, don't put yourself in danger, and be wary of one way bridges.
Bring a backpack with a towel, swimsuit, water shoes, sunscreen, sunglasses, and a camera!
Don't leave valuables in your vehicle. Take your backpack with you everywhere you go!
Consider downloading the GyPSy app to help guide you through your route or pack Maui Revealed: The Ultimate Guide book in your backpack!
Although we did not complete the entire Road to Hana due to time restraints, it's worth spending a full day or two to explore every fork and hairpin curve. Our route took about 6-8 hours to drive out and back, including stops and hikes. If you'd like to tackle the full 120 mile trip, give yourself 8-12 hours or consider staying overnight in Hana.
Best Road to Hana Stops
Twin Falls – First stop along the Road to Hana near mile marker 2. Can be extremely crowded.
Haipua'ena Falls – A short hike to a remote waterfall.
Garden of Eden Arboretum – Lush gardens open daily 8AM-4PM. Costs $15 per person, $5 for children, and free for age 5 and under.
Honomanū Bay lookout
Ke'anea Arboretum – A safer and more fun place to spot rainbow eucalyptus trees! Don't forget to check out nearby Ke'anea Lookout and Aunty Sandy's
Wailua Valley State Wayside
Upper Waikani Falls – Be cautious, no parking- just a turn out.
Upper Hanawi Falls
Makapipi Falls
Nahiku Viewpoint and Wayside – amazing little walk to stunning waterfall that pours into the ocean!
Hana Lava Tube – Open daily 10:30AM-4PM. Costs $11.95 per person, age 5 and under is free.
Waiʻānapanapa State Park – Home of the black sand beach! Could spend all day here exploring the beaches and trails.
Kaihalulu Red Sand Beach and/or Koki Beach Park (red beach)
Hamoa Beach
Waioka Pond (Venus Ponds)
Wailua Falls
Haleakala National Park – Day 3
During our Maui vacation, we knew that Haleakala National Park was going to be one of our favorite places. Haleakala is our first National Park to visit in the state of Hawaii. We fell in love with the expansive views, wildlife, and other worldly mountains/sand. It feels like you are floating above the clouds, looking down on Earth from another planet!
Haleakala is a sacred place in Hawaiian culture. Traditions are practiced at the summit and much of the wildlife is endangered and protected. To learn more about the history of Haleakala, read here.
Our priorities when visiting Haleakala were to enjoy the scenic drive and hike a couple trails. Also, when we visited in January, we were looking forward to the chilly weather! It was surreal to go from swimsuit in the morning to a jacket and hat in the evening.
Haleakala National Park Tips
Be respectful of wildlife and Native Hawaiian traditions. Do not remove rocks/plants. Do not leave trash behind.
Watch for Nene (Hawaiian Goose). They often nest by roadways. Do not approach them!
Reservations are required to watch the sunrise from the summit. You can reserve a spot up to 7 days in advance on recreation.gov.
If planning to stargaze at Haleakala, try to plan your trip around the weather. Avoid going the days leading up to a full moon and days following for maximum brightness of the stars.
Dress in layers! Bring warm gloves, hats, and jackets. In January, the average temperature is in the low 40's.
If you choose to hike the Pīpīwai Trail, plan to start no later than 3PM to ensure you are out of the park when the gate closes at 5PM.
Be cautious of strong gusts of wind at some curves in the trail & tops of overlooks!
Haleakala National Park Hikes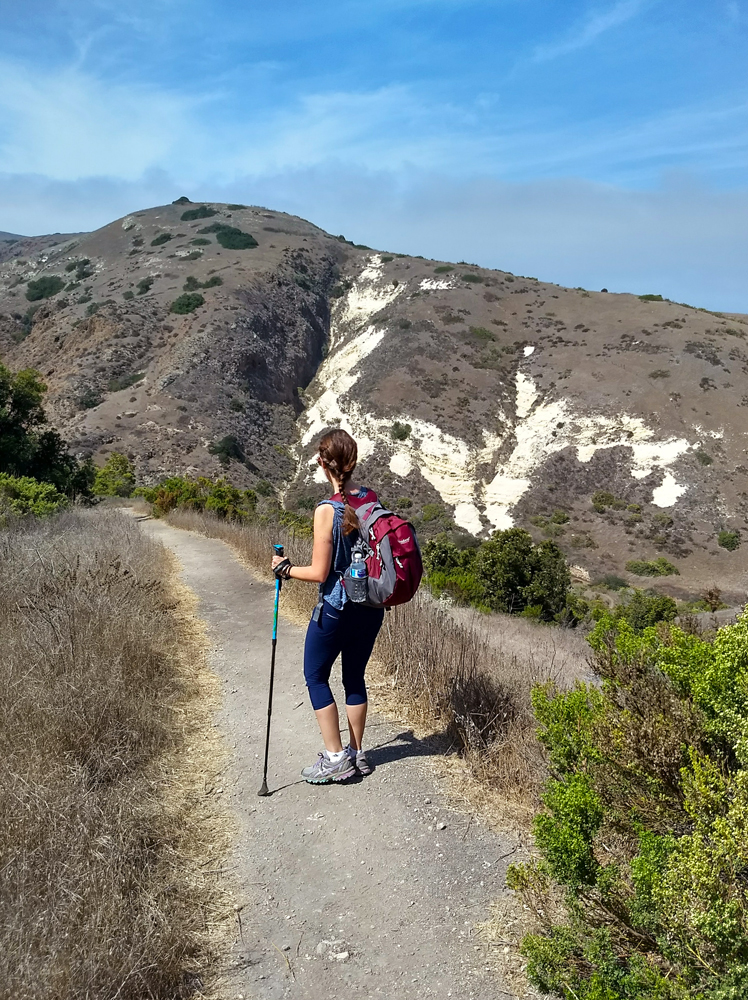 Restaurants near Kahului and Kula
More Maui Hawaii Vacation Activities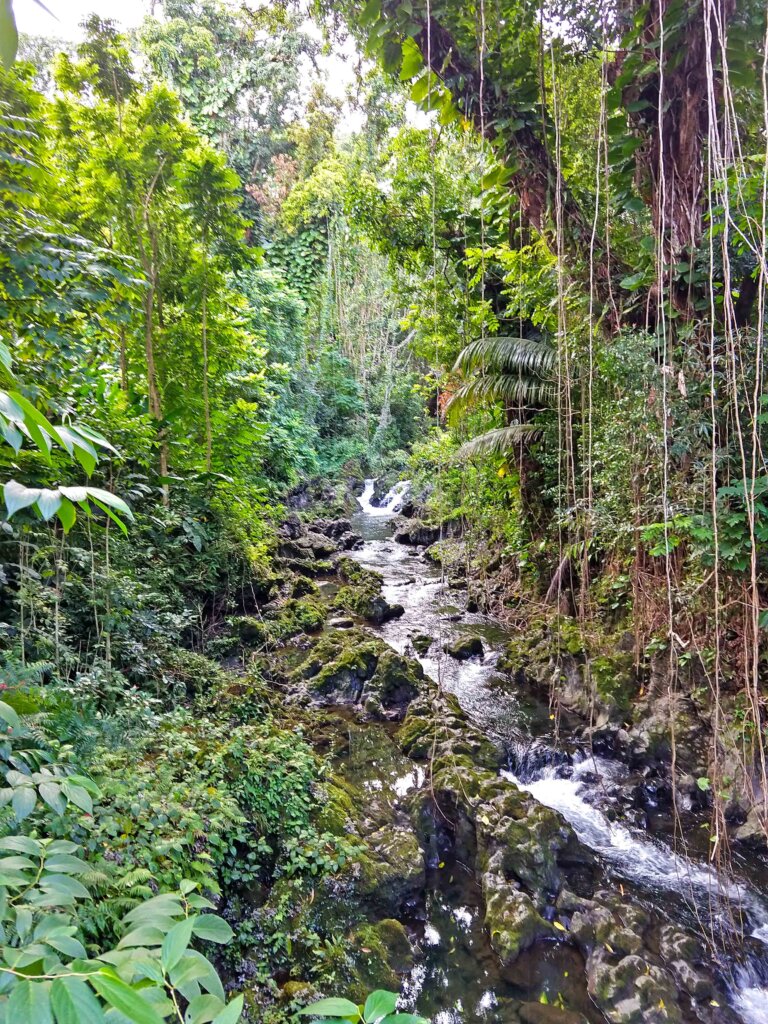 Conclusion
Maui, Hawaii is the perfect island to vacation on! Whether you're planning a family trip or a romantic getaway, this 3 day itinerary is ideal! Maui has captured my heart and is definitely the front runner as my favorite Hawaiian island escape. From incredible foodie experiences, to under-water adventures, to star gazing, to epic waterfalls, to mountain hiking- Maui has it all!
More Hawaii Blog Posts:
Did you enjoy this read? Please share and pin for later!