Kualoa Ranch is most easily recognizable as the "real life" Jurassic Park. The 4,000 acre nature preserve is a one-stop shop for outdoor enthusiasts, movie buffs, and history lovers. Although the ranch is a tourist hotspot on Oahu, it's definitely worth the hype; and a tour (or two!) should be included in every visitor's itinerary.
NOTE: As of January 5, 2022- Stay up to date on Oahu's travel guidelines here. Furthermore, consult the Hawaii Travel Requirements website before you plan your trip to any Hawaiian island.
Disclaimer: This post is in no way sponsored, we paid for all the activities mentioned and all opinions are our own. This page may contain affiliate links, which means I may earn a commission (at no extra charge to you) if you make a purchase after clicking my link. Thank you for being a loyal reader!
---
About Kualoa Ranch
Kualoa Ranch History
Established in 1850, the ranch is owned and managed by the 8th generation of the original family. Since the 1970's, Kualoa Ranch has been listed in the National Register of Historic Places.
Kualoa is considered one of the most sacred places on the island of Oahu. Legend says that Kualoa once was a place of refuge and forgiveness for Hawaiian natives.
What Kualoa Ranch is Used for Today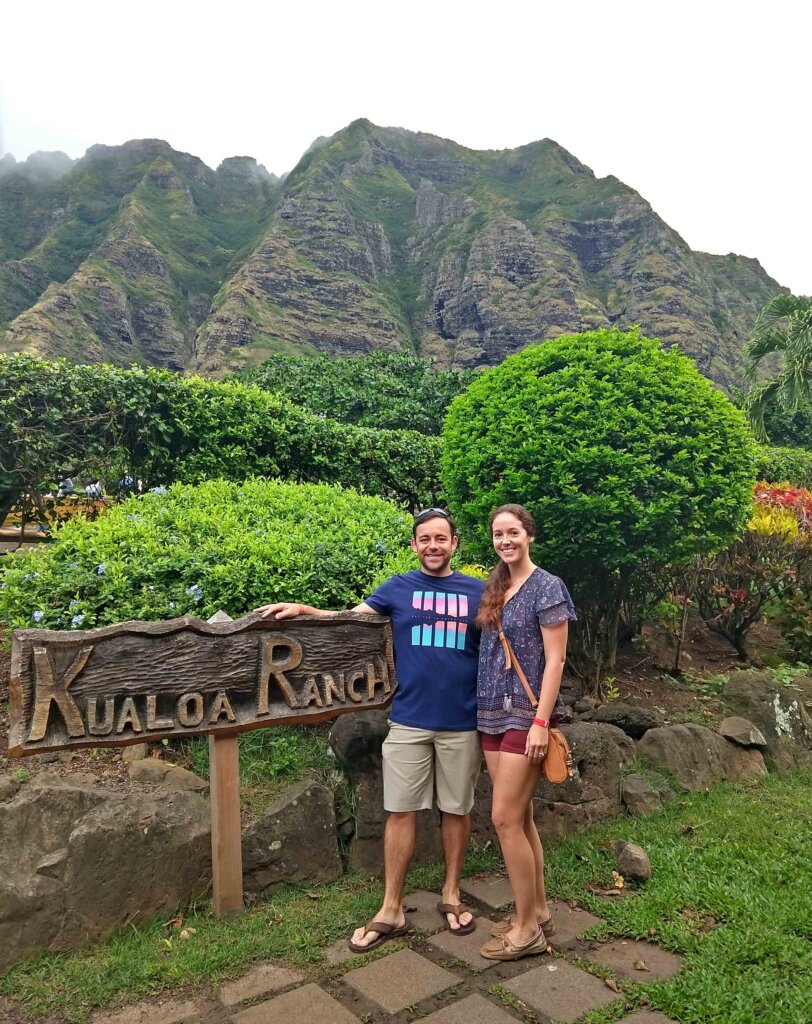 Stretching across steep mountain ridges, lush valleys, and sandy beaches, Kualoa Ranch focuses on sustainable agriculture, aquaculture, and educational recreation activities.
The 4,000 acres is roughly divided into two regions. The northern half is called Kaʻaʻawa Valley. Kaʻaʻawa Valley is nicknamed "Jurassic Valley" and is the main site for many filming locations. The southern half is called Hakipuʻu Valley which includes Moli'i Pond, an ancient Hawaiian fishpond, and a secluded island named "Secret Beach".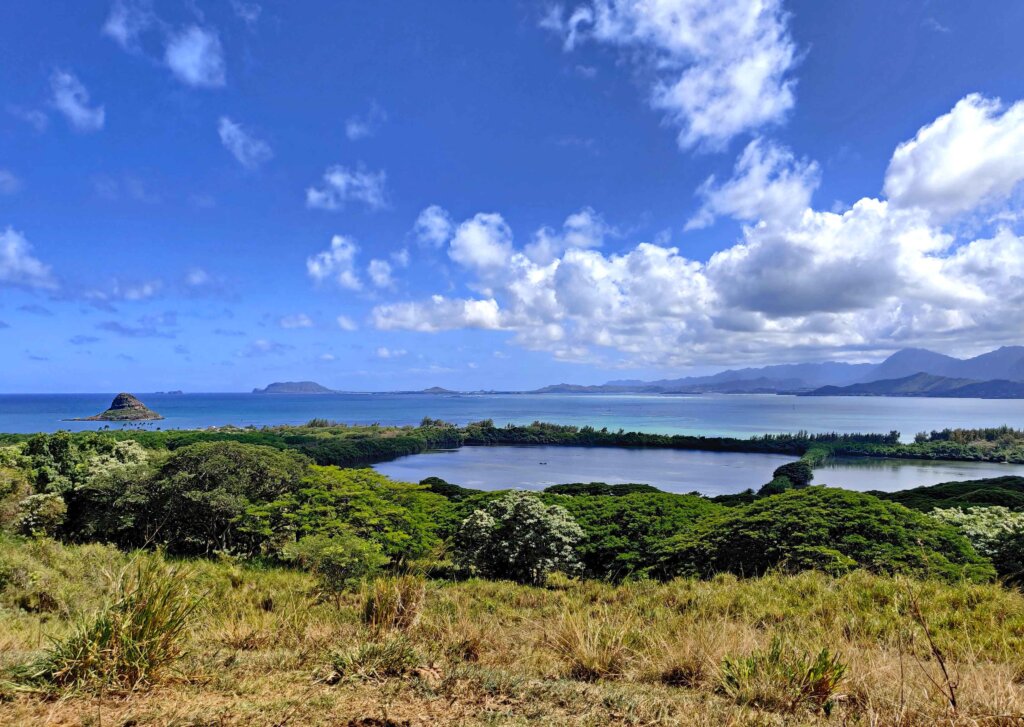 The preserve is still a working cattle ranch with 600+ head of cattle, 120 horses, and 200 sheep. You'll probably see many of the cattle up close and personal on any given tour across the valleys.
Of course, many connect the ranch to Hollywood blockbusters as the ranch has been the site of over 70 movies since the 1950's. In addition, many more tv series and movies are currently being filmed at Kualoa.
Kualoa Ranch Tips
How to Get to Kualoa Ranch
When driving yourself around the island, Kualoa Ranch is a scenic 30-40 minute drive from Honolulu. Allowing for extra time, take a leisurely cruise along the Kalaniana'ole Highway to soak in ocean views and stunning cliffsides. Or take the quickest (yet, still just as gorgeous) route along the H-3 or Pali Highway.
Honolulu's City Bus also offers an affordable trip to the ranch, however, it will be a longer commute than driving on your own. Check out TheBus website for fares and schedules.
What to Bring to Kualoa Ranch
Snacks (Although, there is a café attached to the gift shop for any munchies!)
Camera (Preferably one that is waterproof or water resistant.)
Closed toe shoes
Towel
Hat
Umbrella/ Rain Jacket/ Poncho
Sunscreen
Sunglasses
Bug Spray/ Lotion
2020- Present Requirement: Proof of Hawaii residency and/or QR code or negative test results. Also, a mask.
Need to Know Before Visiting Kualoa Ranch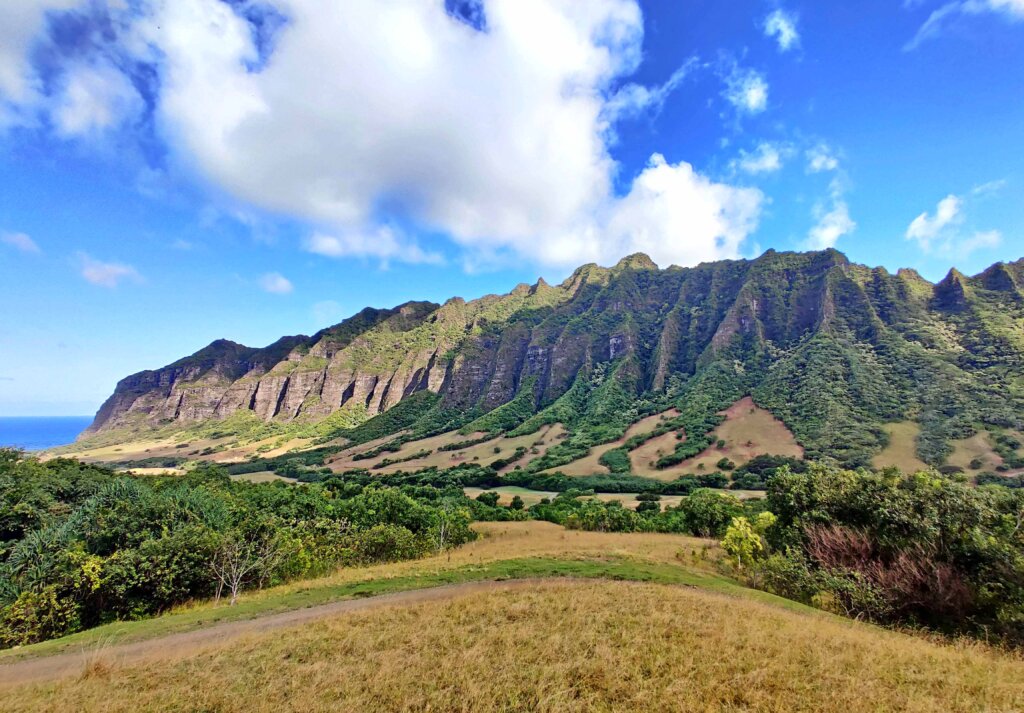 The weather can be unpredictable on the windward side of the island. The lush greenery is a result of numerous showers. Be aware that there is a good chance of rain at any given time. Don't worry! The showers tend to pass quickly.
Book early! Many tours sell out weeks in advance. This is especially true now that there is limited capacity of how many people are allowed on a tour.
For additional tips, try brushing up on info with Kualoa Ranch FAQs.
Check-in early! You don't want to be late to the safety instructions briefing before your tour or miss out on an opportunity to explore Kualoa Ranch grounds.
Since 2020 Covid restrictions, some things have changed a bit at the ranch. There are smaller group sizes (which is pretty nice!) and some tours have been altered. For example, there used to be an Ocean Voyage, Taste of Kualoa Farm Tour, and Ranch House Buffet Lunch. These activities are currently not available.
Kualoa Ranch Activities & Tours
Jurassic Adventure Tour
2.5 hour tour
Good for adults and children (minimum age of 3 years)
8 guest capacity limit
Open air "Jungle Jeep" ride and some walking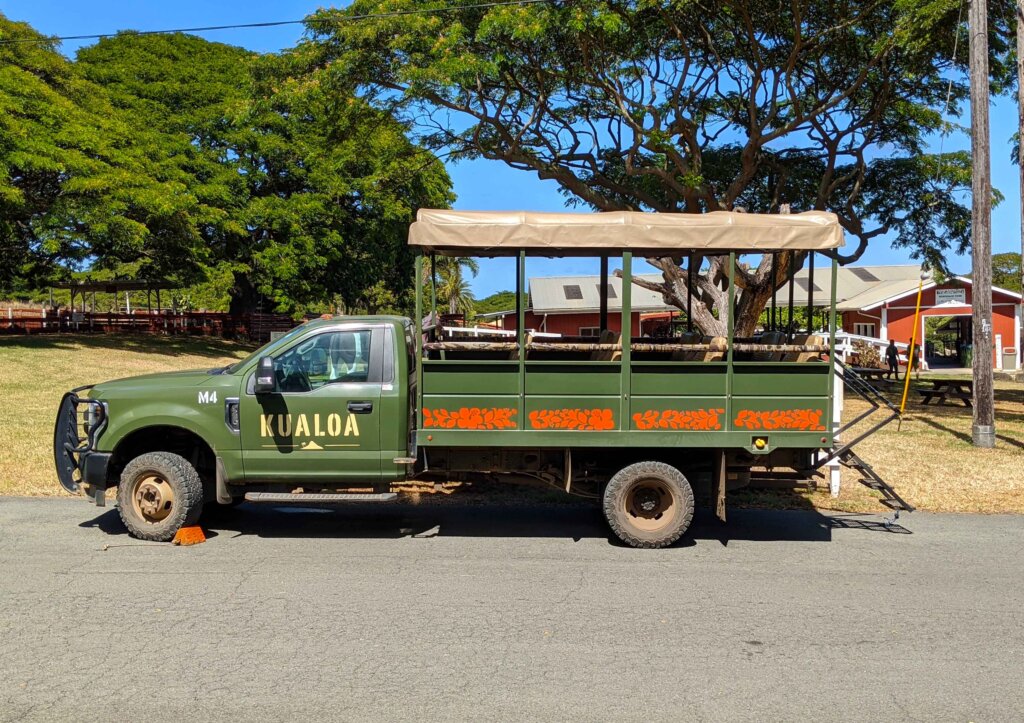 The Jurassic Adventure is a recent addition to Kualoa Ranch tours. Advertised as a deluxe adventure, it truly lives up to the description! We loved this tour because it covered both valleys and we took our time exploring the movie sites.
We discovered that the Jurassic Adventure tour was the best of both the Hollywood Movie Sites tour and Jungle Jeep Expedition.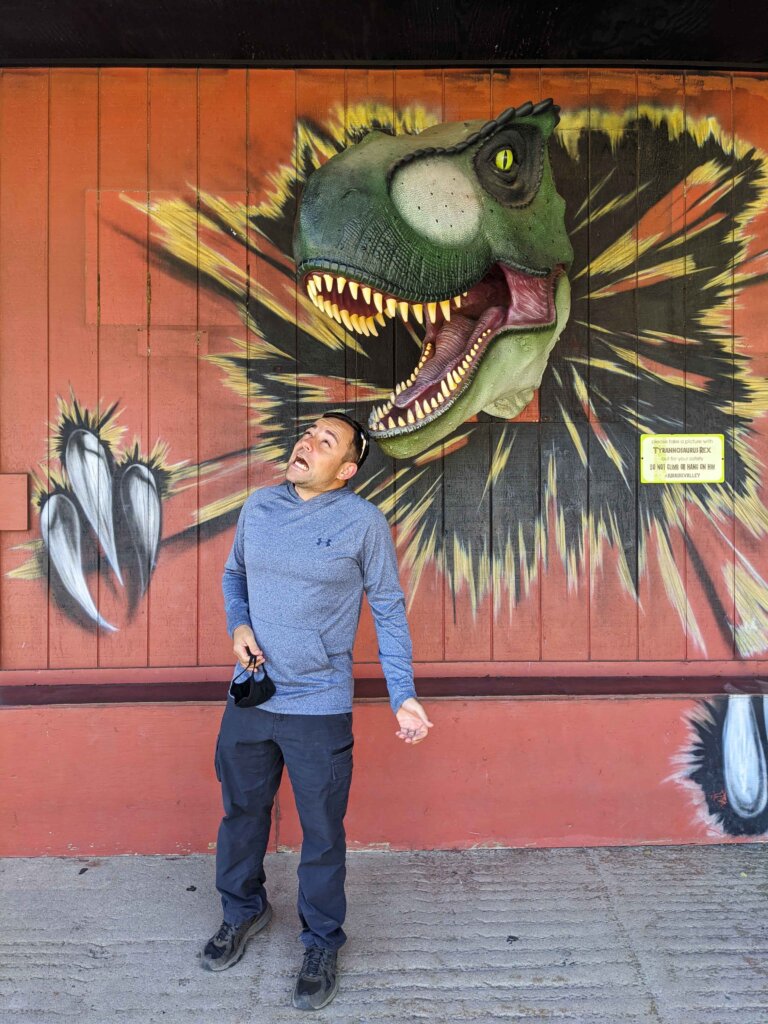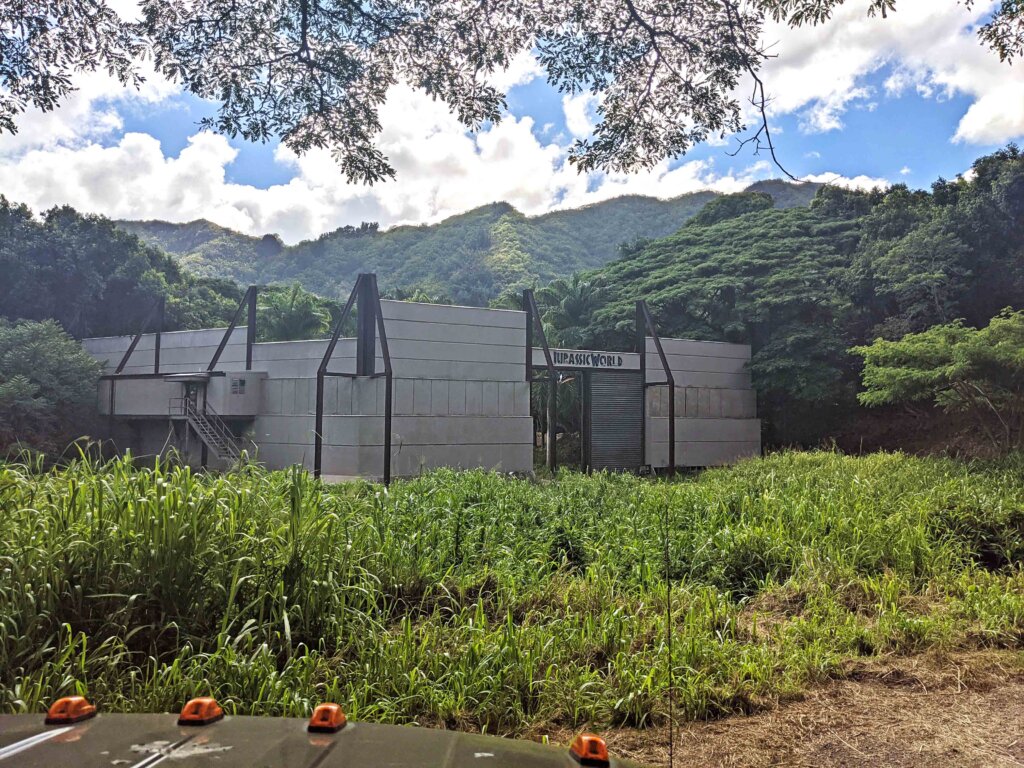 After a brief overlook of the Moli'i fishpond and Chinaman's Hat, we cruised into the rainforest. The tour started off with checking out the Indominus Rex pen from Jurassic World!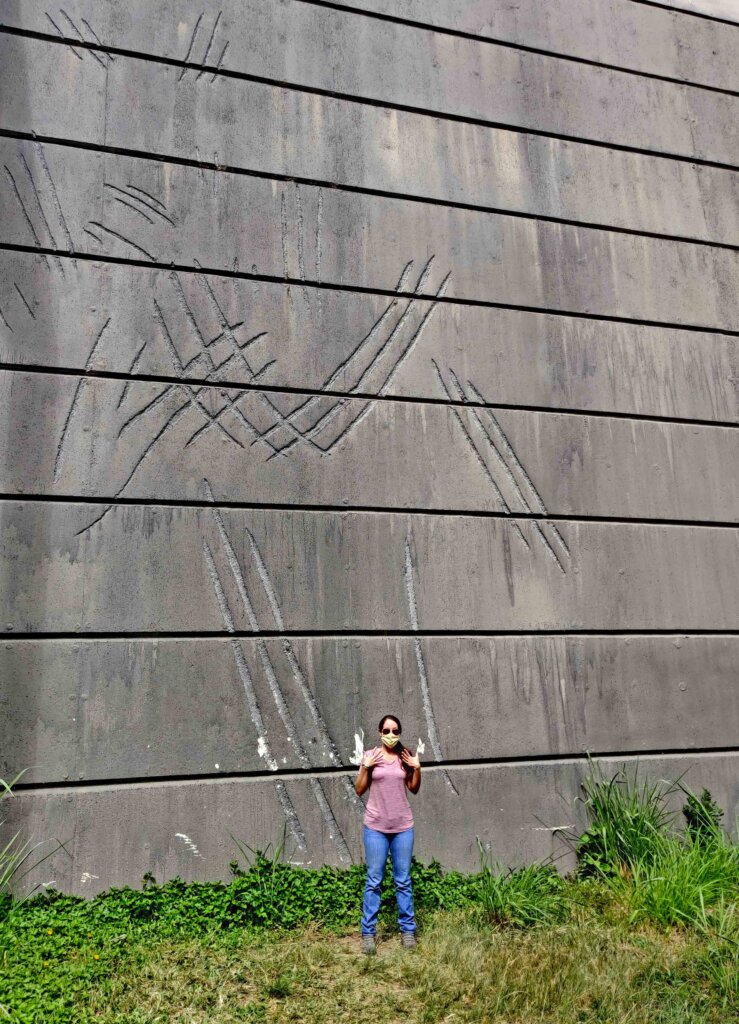 Our guide also showed us the interior room where they filmed the viewing area for the Indominus Rex paddock. We checked the monitors for the thermal signature of the Indominus, but thankfully found no sign of her! -wink-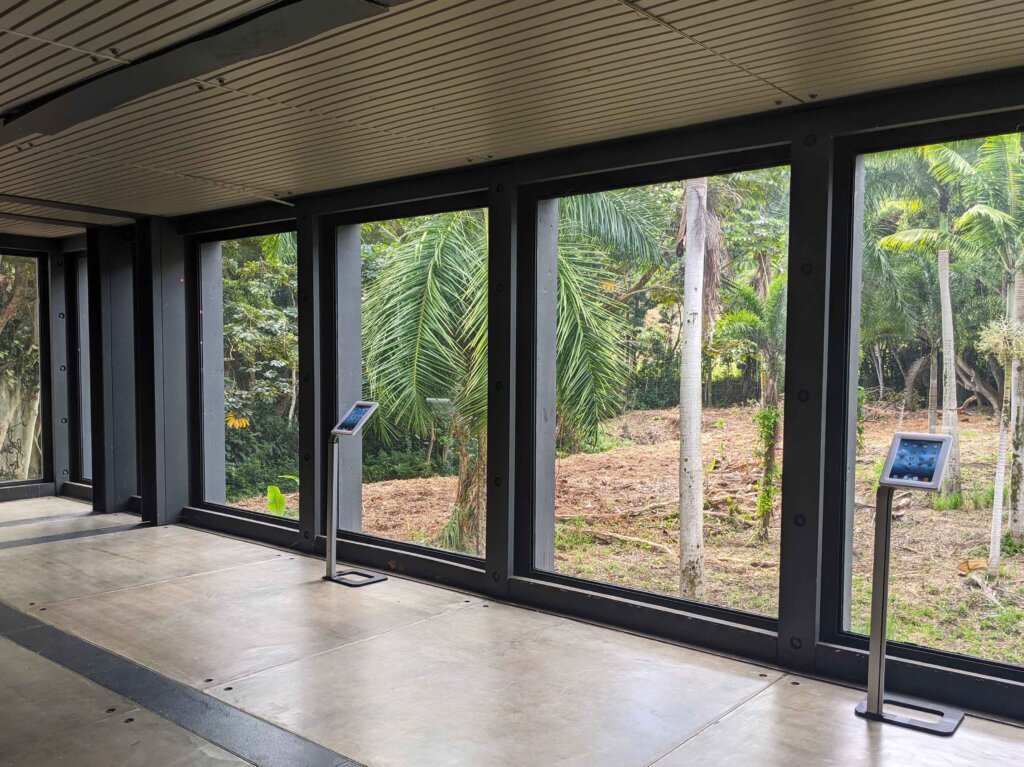 Following a quick stop at the WWII army bunker (which I will discuss further into the post), the second half of the tour consisted of more in depth exploration of Kaʻaʻawa Valley.
The tour consisted of all the major filming spots for Jumanji, Jurassic Park, Fifty First Dates, Godzilla, Lost, Hawaii Five-O and, of course, Kong Skull Island!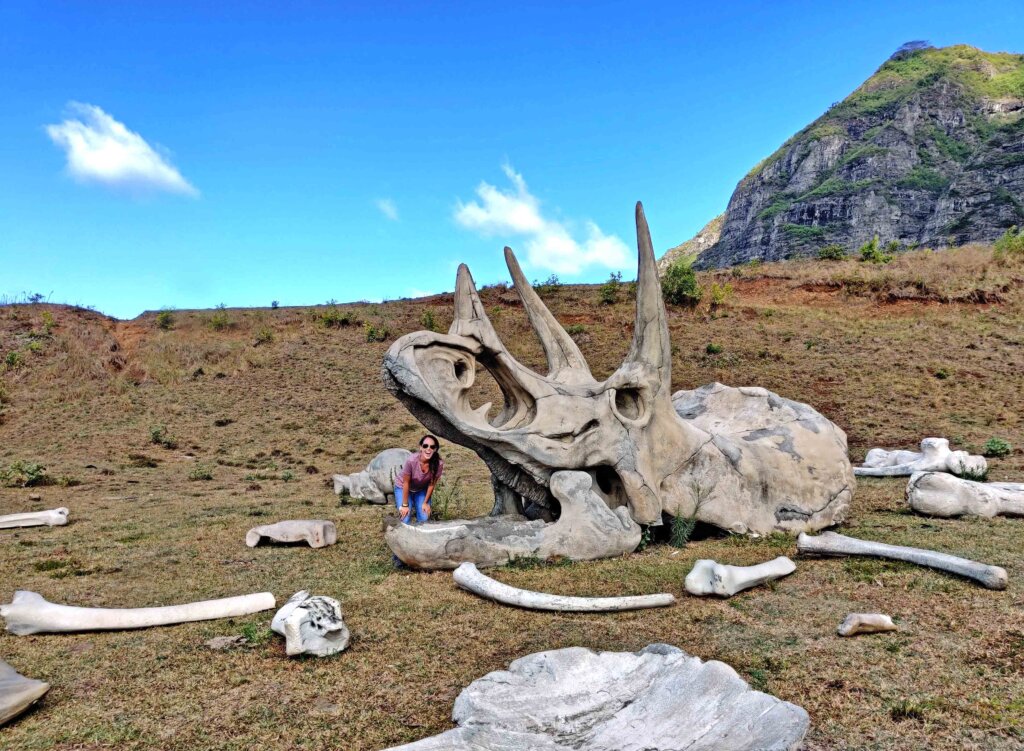 Many of the other movie site activities at Kualoa Ranch simply drive by the Kong Skull Island boneyard, however, the Jurassic Adventure tour gave us the opportunity to walk around the skeletons.
The cattle are usually grazing around most of the valley, therefore keep an eye out for cow patties (a.k.a. POOP)! Also, we found it interesting that the skeletons were made of Styrofoam!
Overall, Jurassic Adventure was our favorite Hollywood tour because it included all of the iconic film sites in both valleys of Kualoa Ranch.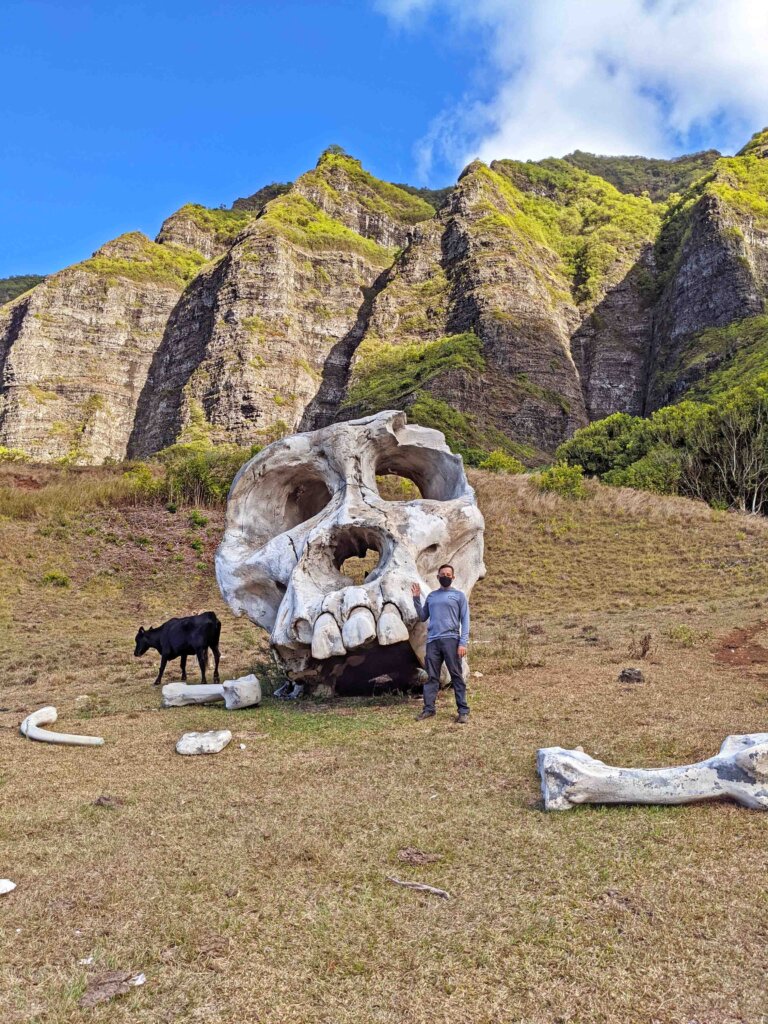 ATV Raptor Tour
1 hour or 2 hour tour
Good for adults and older children (minimum rider age of 5 years)
Minimum driver age of 21 (drivers may swap out mid-tour)
Maximum of 6 people per vehicle
Open air ATV ride and some walking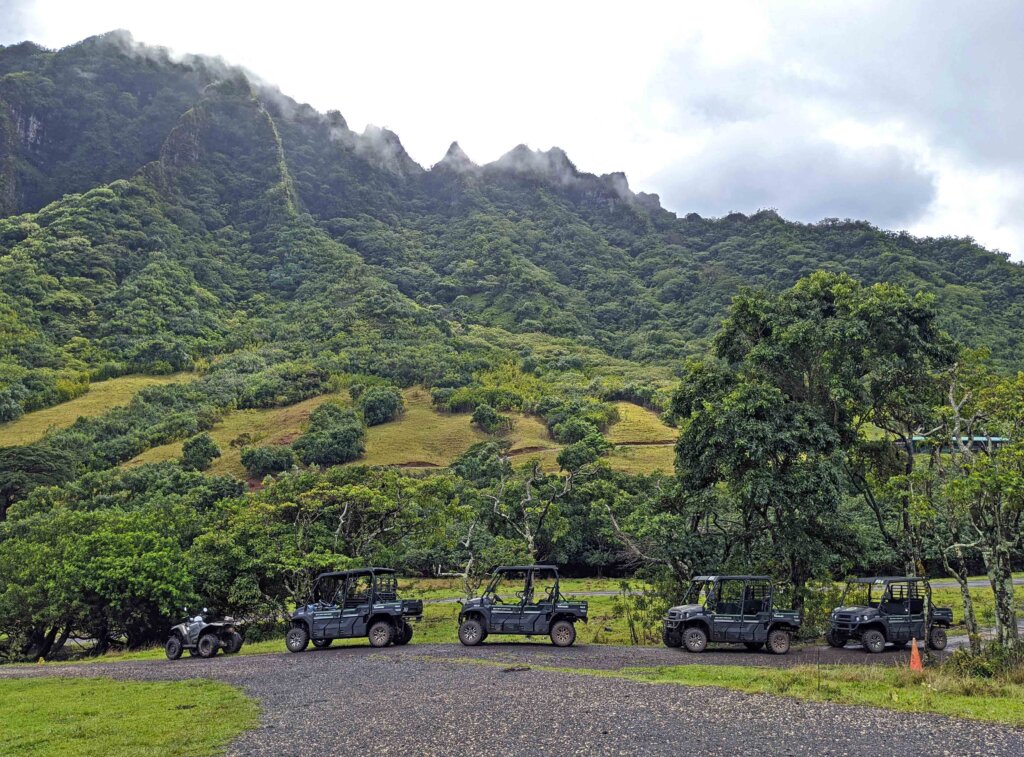 The ATV Raptor tour is definitely a great choice for the adventurers! Although you are required to follow a guide across the ranch, it's fun to be in control of the off-road vehicle. Also, it's a bit more intimate exploring with just your immediate party.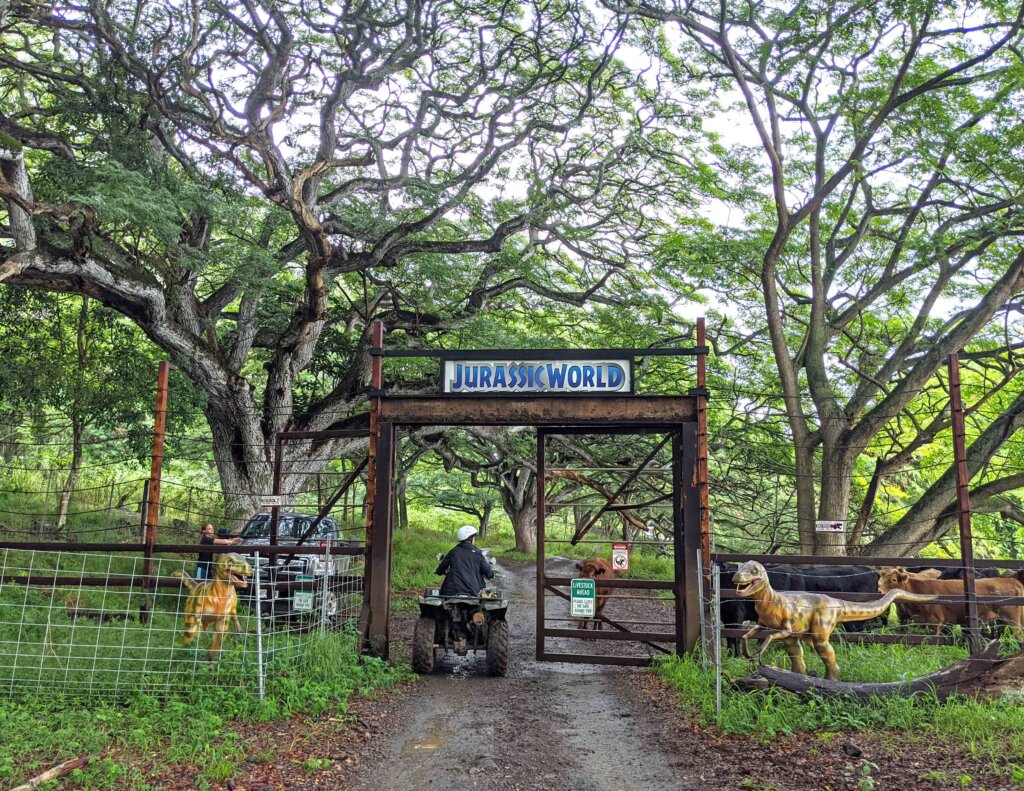 We opted for the 1 hour excursion, which took us across many trails and viewpoints in Kaʻaʻawa Valley that we hadn't seen on other tours at Kualoa Ranch.
Early in the tour, the rain rolled in. Our guide quickly and safely navigated us off the road. She stopped us under the canopy of Monkey Pod trees to wait out the initial downpour. We became completely soaked in the open air ATV! This is a perfect scenario where the poncho or rain jacket would have come in handy.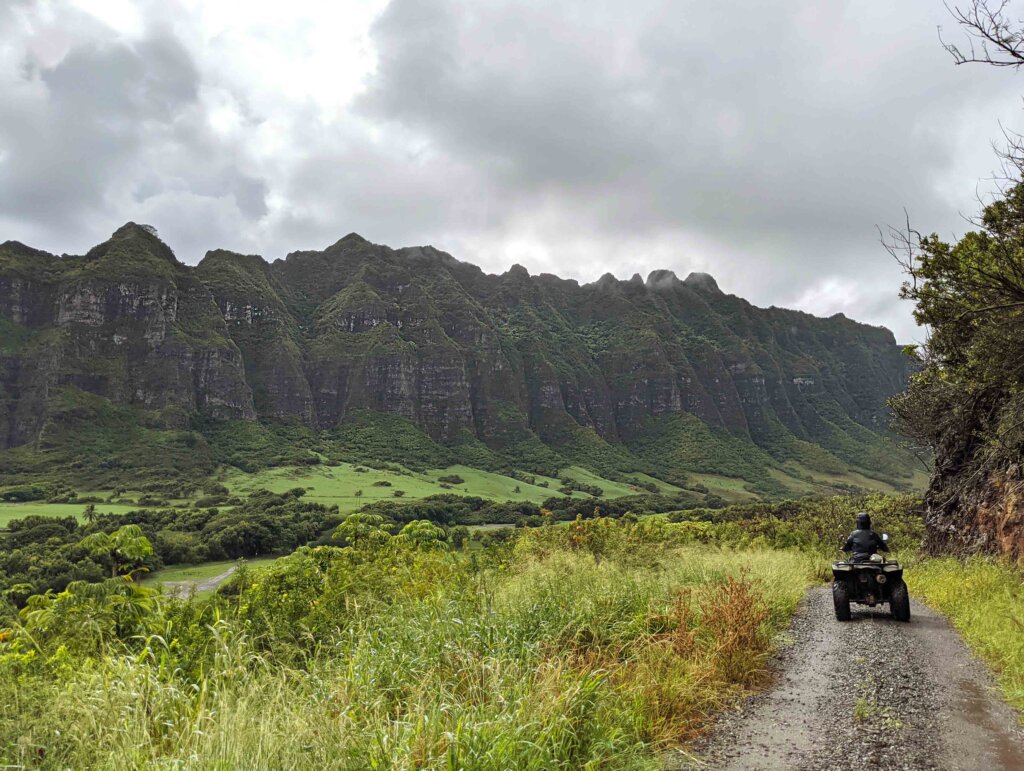 As per usual for Hawaii showers, it passed quickly and we were able to journey forth in our tour. Briefly, we lingered at the WWII army bunker. However, we did not venture inside to see the artifacts, props, or memorabilia on display in the exhibits.
Navigating across the valley, our guide stopped briefly in the rainforest to show us a passion fruit! Locals call it Lilikoi and she split the fruit in half for us to sample. It was a tasty and surprising treat.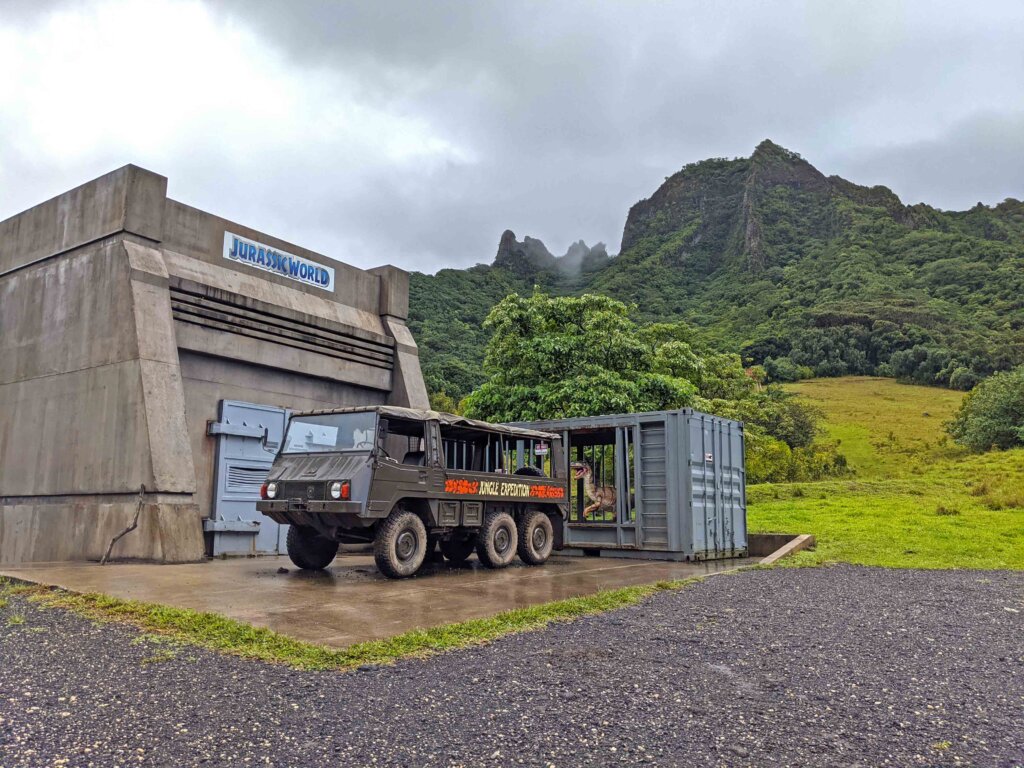 The excursion also consisted of a stop at the Jurassic World bunker. We were able to see and touch the plywood and Styrofoam that made the bunker look like concrete. In addition, the cages were on display that were used in the movies to showcase the dinos.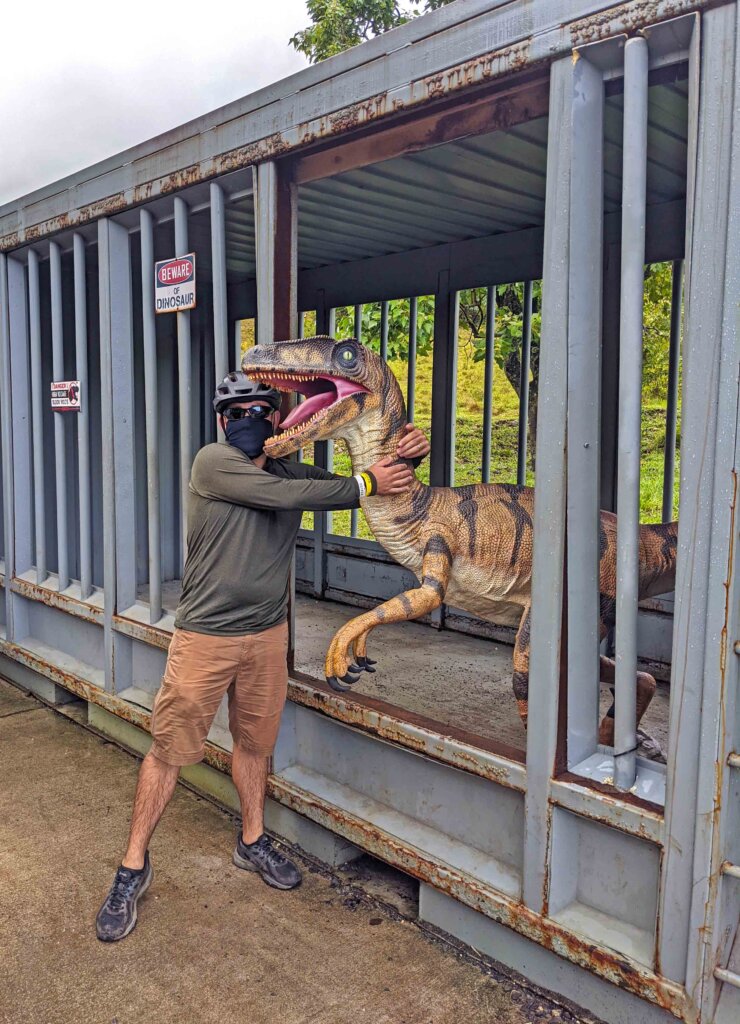 Similar to the other activities at Kualoa Ranch, we explored the filming hotspots along the valley.
The ATV Raptor tour is a more exhilarating and intimate way to traverse the ranch. We squealed with delight as we crossed creek beds, accelerated up muddy hills, and flew through the rainforest. Even though this tour is not acceptable for young children, it is a great alternative for adults to let loose and teenagers to enjoy an off-road expedition of Jurassic Park!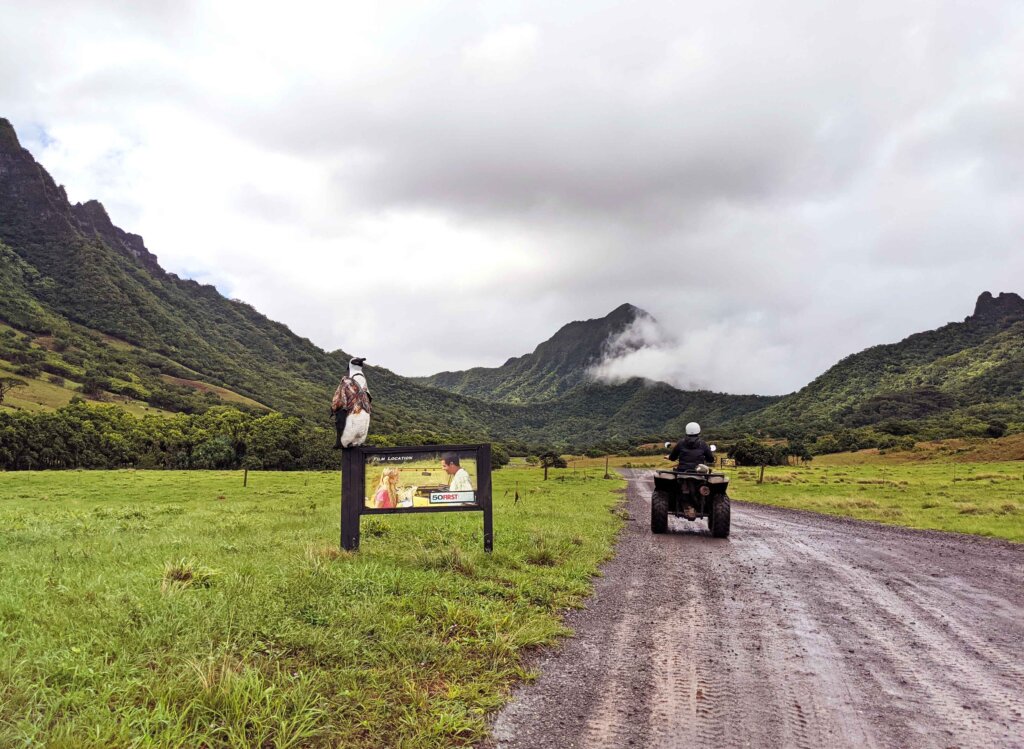 Hollywood Movie Sites Tour
1.5 hour tour
Good for adults and children (no minimum age)
10+ guest capacity (larger group size)
Open air vintage school bus ride and some walking
The Hollywood Movie Sites tour is the most popular and family friendly excursion. All ages are welcome on this activity and it's ideal for those who want to see the best of Kaʻaʻawa Valley.
The first stop is at the WWII army bunker that is built into the side of a mountain. In addition, the bunker is overlooking the coastline and you'll get to bask in the oceanside scenery.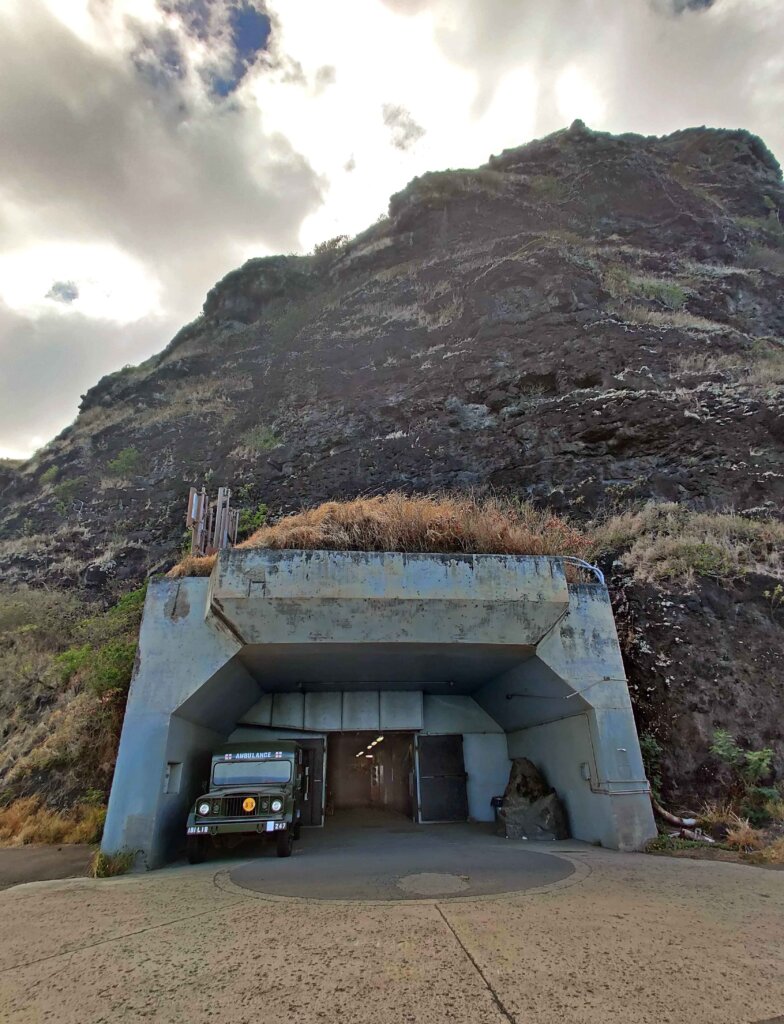 Similar to the Jurassic Adventure tour, you'll get to stretch your legs and meander through the exhibits of the bunker.
We were most excited about and interested in the Lost props and memorabilia! John's outback attire is on display, as well as, the top half of the submarine, the Dharma computer used to enter the world-saving code, and more fun sights from the show!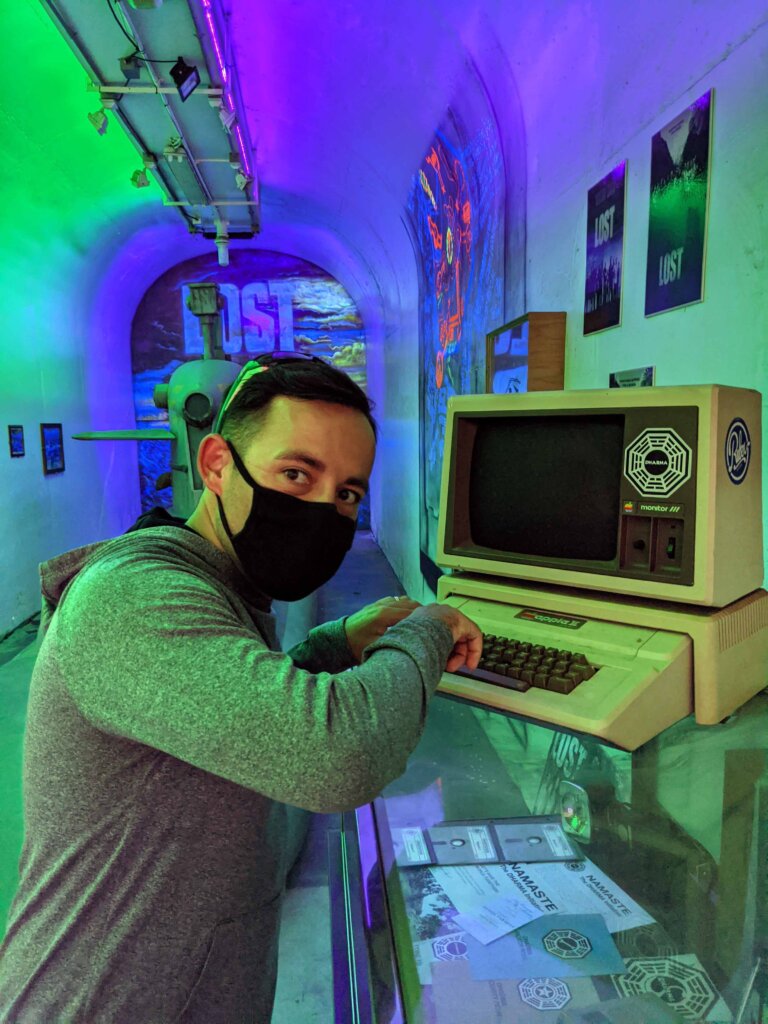 Furthermore, other films such as Jumanji, Jurassic Park, Windtalkers, and Hawaii Five-O have mementos on display in the bunker.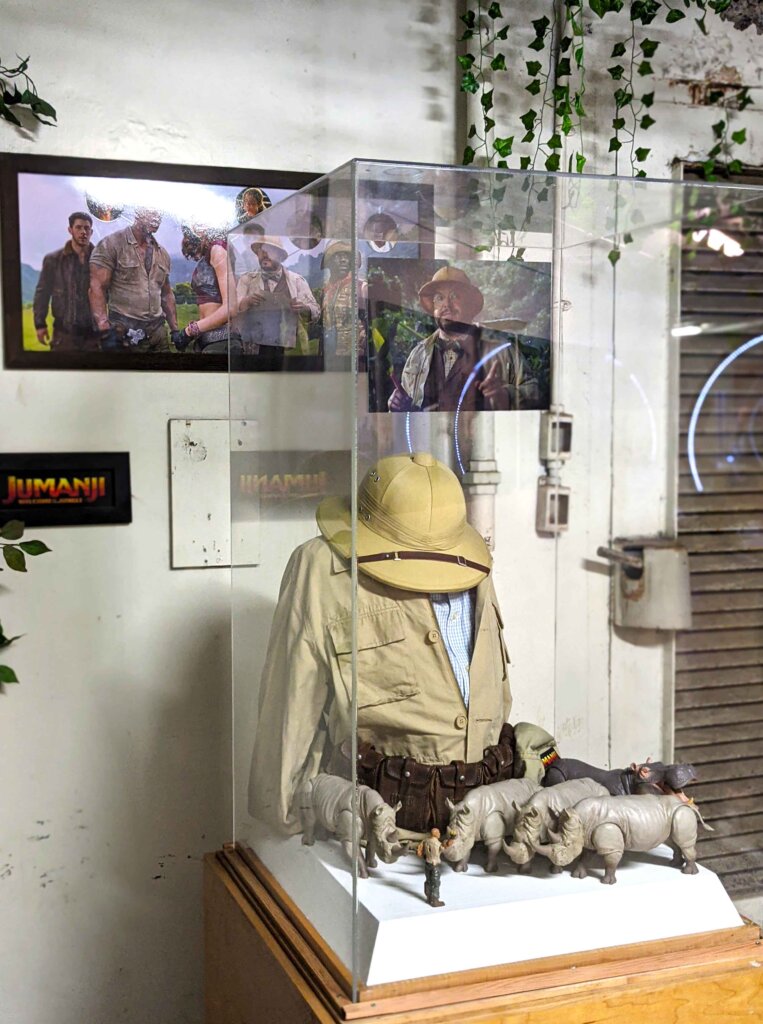 The Hollywood movie site tour continues on into the valley with views of the Godzilla foot print, the Easter Island replica, the iconic Jurassic Park log, and even Hurley's golf course from Lost!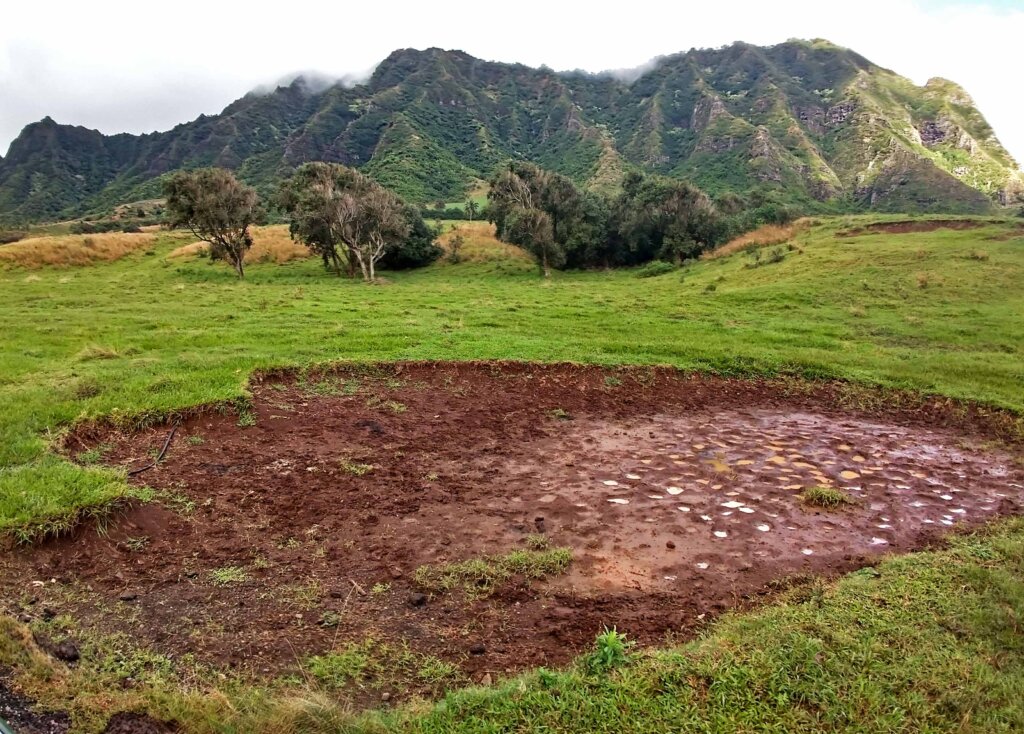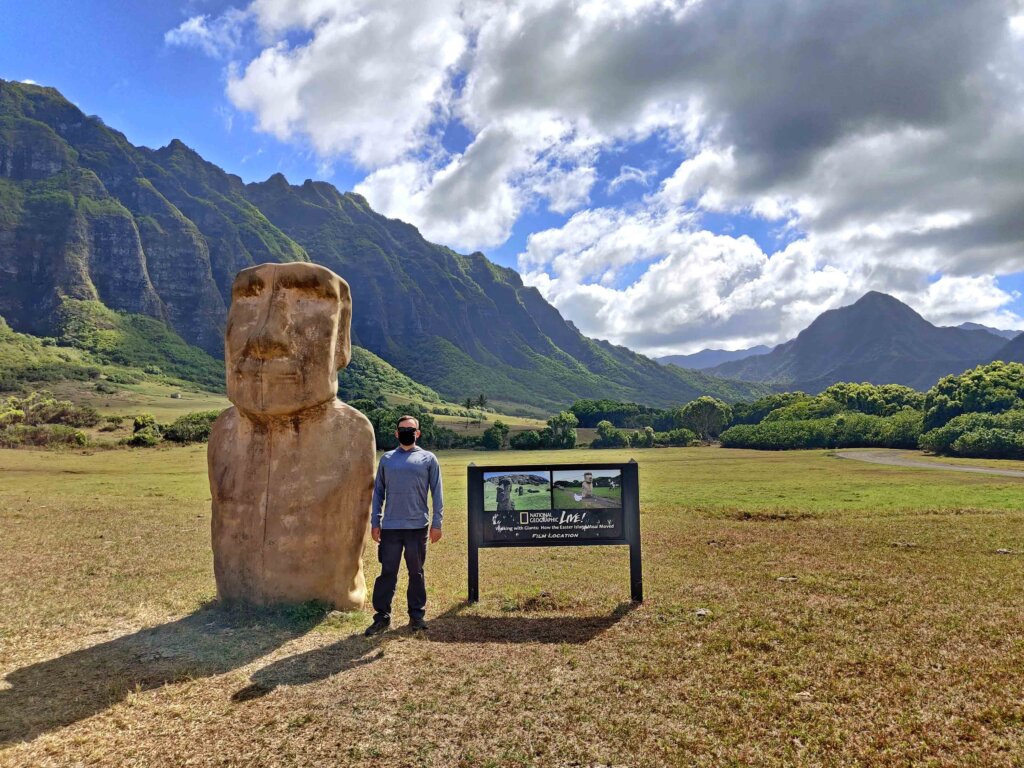 One of the most interesting parts of investigating the movie sets at Kualoa Ranch is seeing what is behind the movie magic. Nearly all of the structures or props were created with plywood, Styrofoam, or other lightweight material. Don't be shy to take a peek when you stop during the tour!
The Hollywood Movie Sites tour is a great option for families with young children and older visitors who don't want to exert themselves.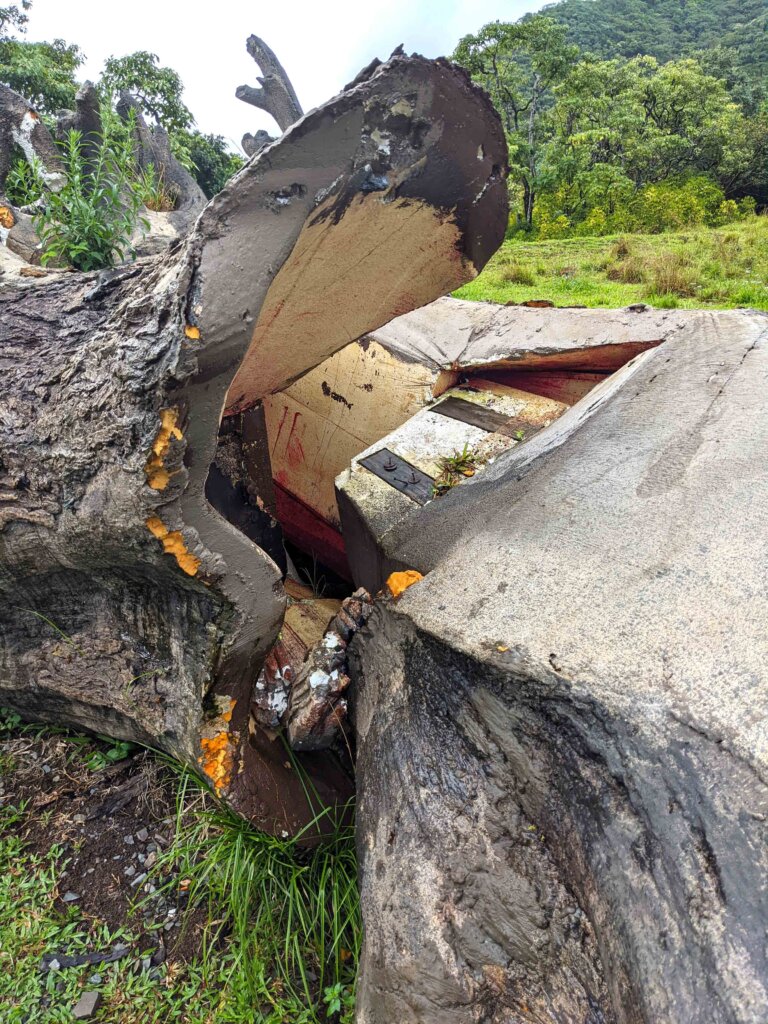 Horseback Walking Tour
2 hour tour (1 hour tour is currently unavailable)
Good for adults and older children (minimum age of 10 years)
Minimum high 4'6" and maximum weight 230lbs
6-10 guest capacity limit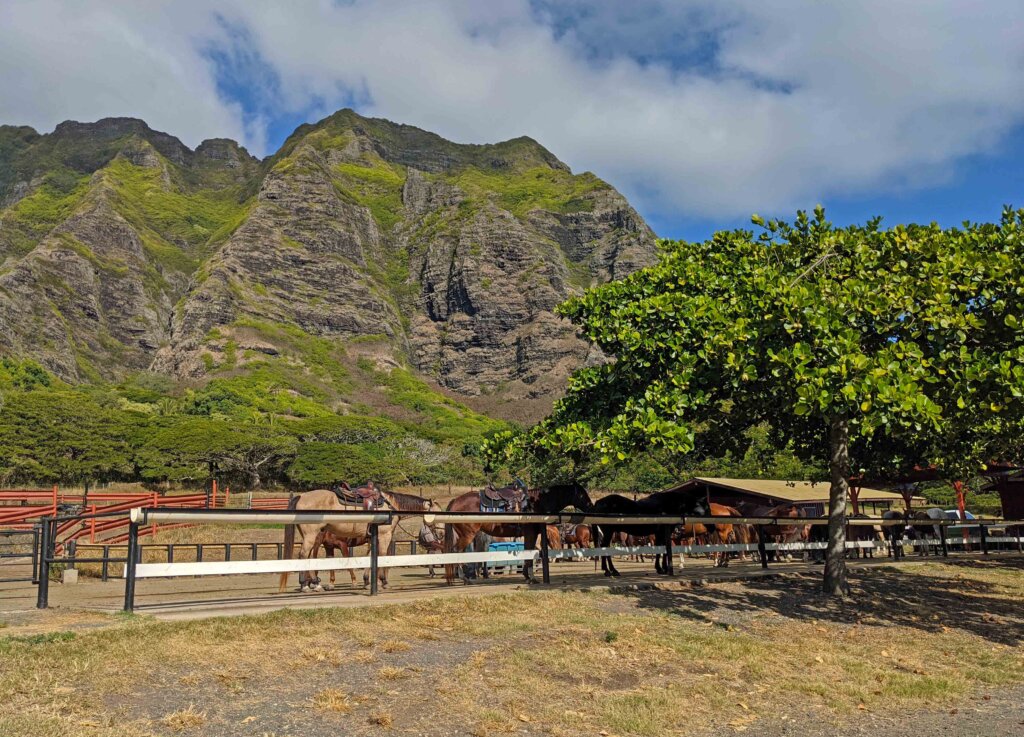 The Horseback Walking tour was hands down my favorite activity at Kualoa Ranch! Of course, I'm a horse lover at heart and nothing was more enjoyable than witnessing the beauty of the ranch on a leisurely ride through the valley.
However, if you are hoping for more chitchat from your guide or other tourists, perhaps this tour is not going to live up to your expectation. Because of the distance in the group, it's a little tougher to hear the guide and the party you're with.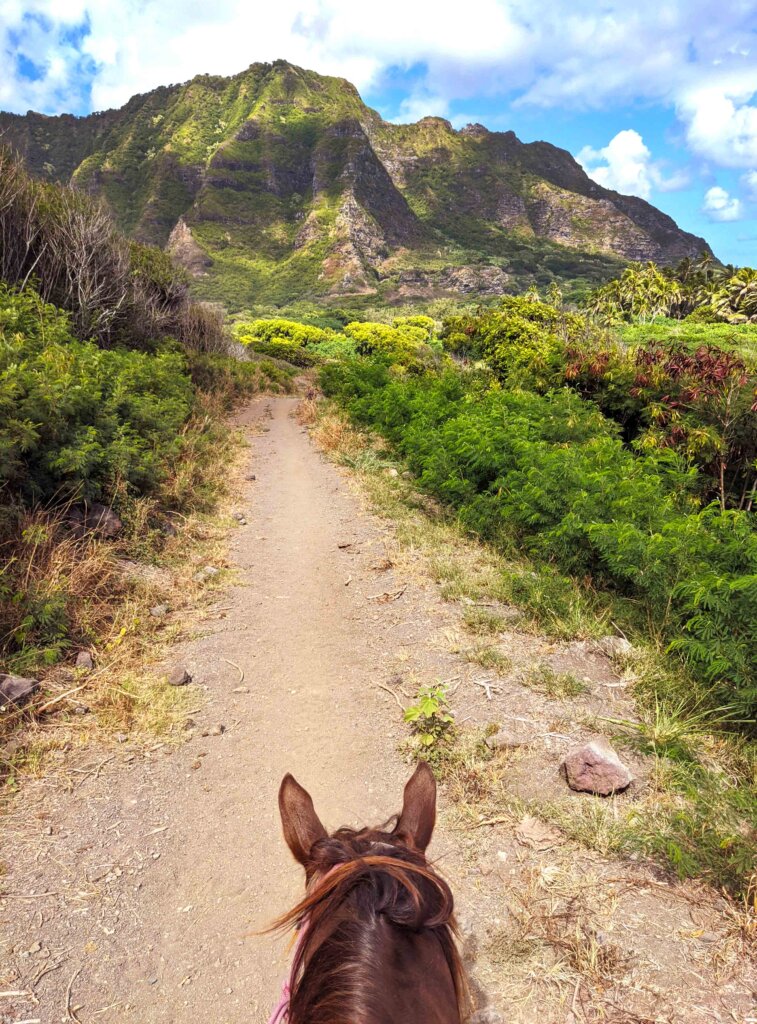 Also, unlike many of the other tours on the ranch, you do not dismount at any moment during the ride. Therefore, the movie sites and other iconic spots in Kaʻaʻawa Valley are only enjoyed from the back of your horse.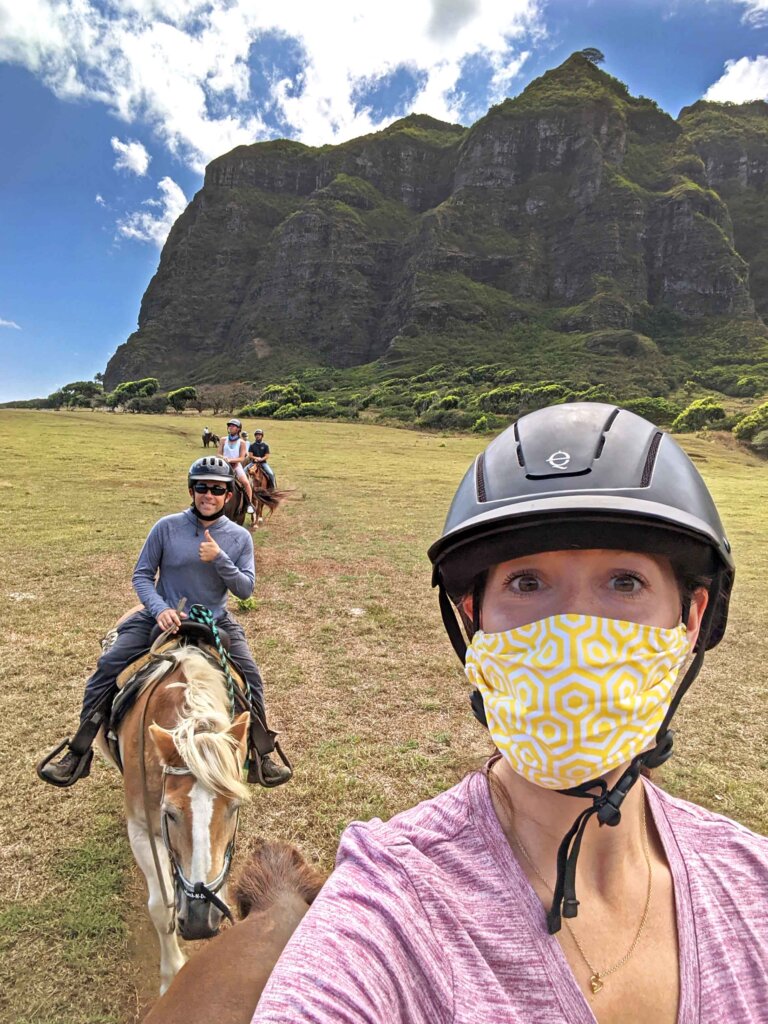 We witnessed stunning views of the ocean and ridges of the mountains. Also, we spotted the "kissing gorillas" on the ranch. If you look closely at the rock formations below, you can make out the the snout, eyes, and forehead of the gorillas (or baboons to some).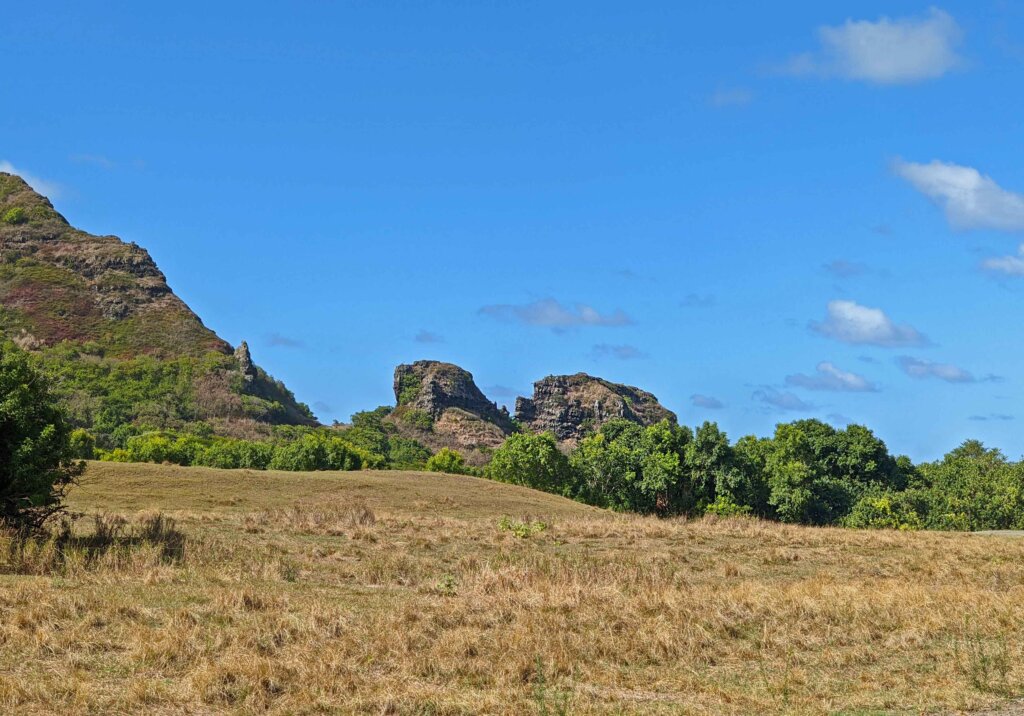 Cruising amongst the rainforest, through the herd of cattle, past the Godzilla foot print, across the boneyard of Skull Island, and along the ridge overlooking the ocean made this tour extremely peaceful.
Regardless of the lack of extensive movie site trivia and photo opportunities, horseback riding quickly took first place in my heart at Kualoa Ranch. If you're looking for a more outdoorsy adventure and you love horses, this tour is for you!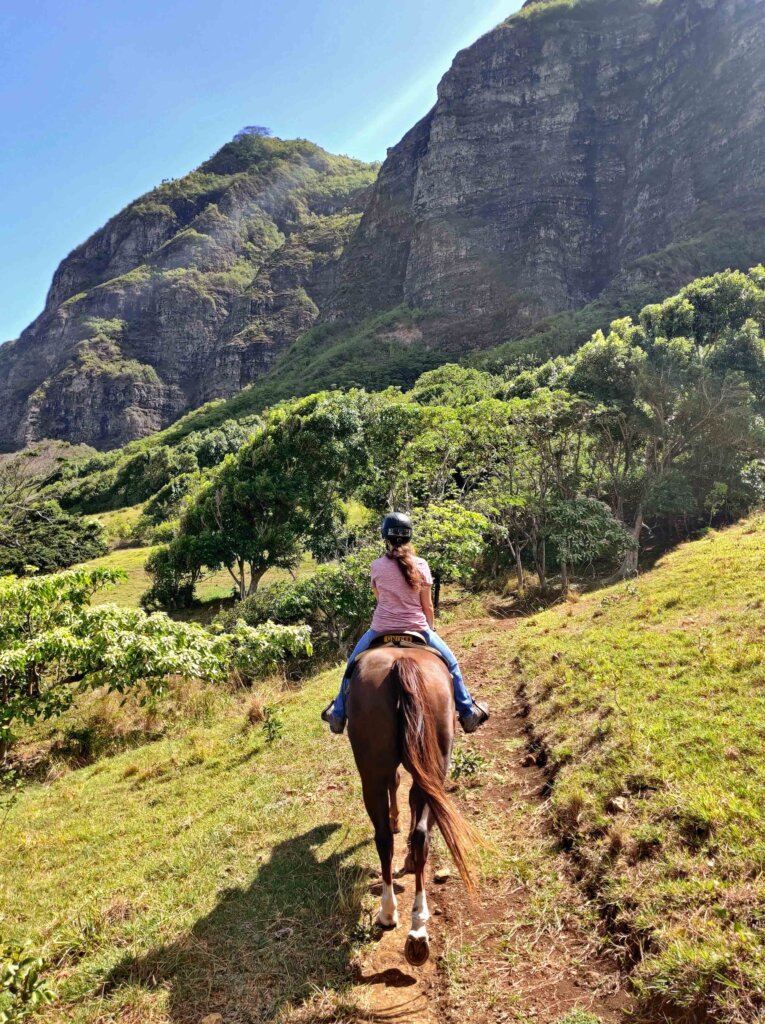 Other Tours
We have not participated in the Jurassic Valley Zipline, Electric Mountain Bike, or Secret Island Beach Adventure. You can find more info about these tours here.
Before many businesses shut down in 2020, Kualoa Ranch once offered additional activities such as Ocean Voyage, Taste of Kualoa Farm, and Ranch House Buffet Lunch. Will these be offered once again in the future? Who knows! Stay up to date with current packages and activities at the Kualoa Ranch website.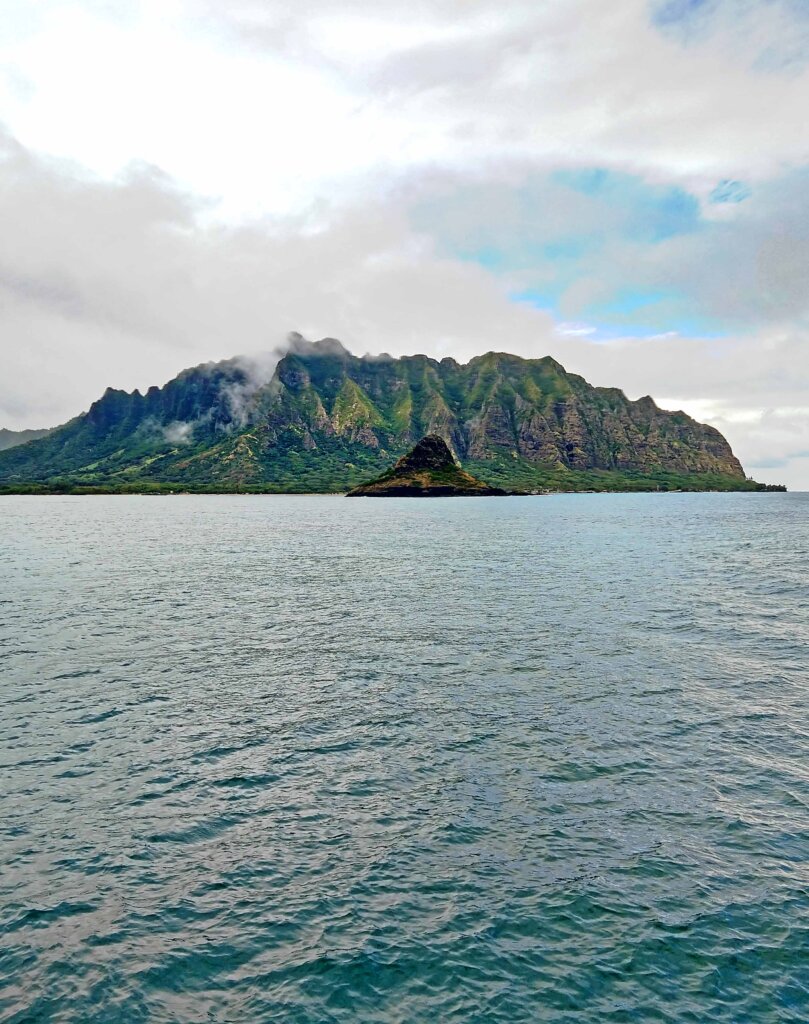 Each tour at Kualoa Ranch is distinct and takes you on an adventure unique to itself! It's not wasted time to indulge in a full day trip to this historic preserve on a trip to Oahu, Hawaii.
More Hawaii Blog Posts:
Did you enjoy this read? Please share and pin for later!