There is SO MUCH hiking gear available for purchase in the outdoor world and very rarely are they cheap! Honestly, do we really even need half of it? I mean, sure, we WANT all that fancy equipment…but, is it necessary to purchase these pricey items before you head out on your adventure?
Although, I would agree that if you are backpacking the Pacific Crest Trail or something similar, you could probably use those expensive trekking poles and bear deterrent spray.
Buuuuut, that's not what this post is about!
The items listed below are the basics that Brian and I bring with us on every jaunt; short or long, easy or challenging. The hiking gear mentioned below are important for your safety and health on the trail.
However, we did NOT buy the most high-tech nor the most pricey gadgets to ensure our well-being and enjoy our treks. Brian and I have hiked waterfalls, glaciers, river bottoms, sand dunes, and rocky scrambles with ALL of the hiking gear listed below.
This post is not about brands! It's about finding the right equipment in your budget that fulfills its function reliably.
Disclaimer: This post may contain affiliate links, which means I may earn a commission (at no extra charge to you) if you make a purchase after clicking my link.
1. Trekking Poles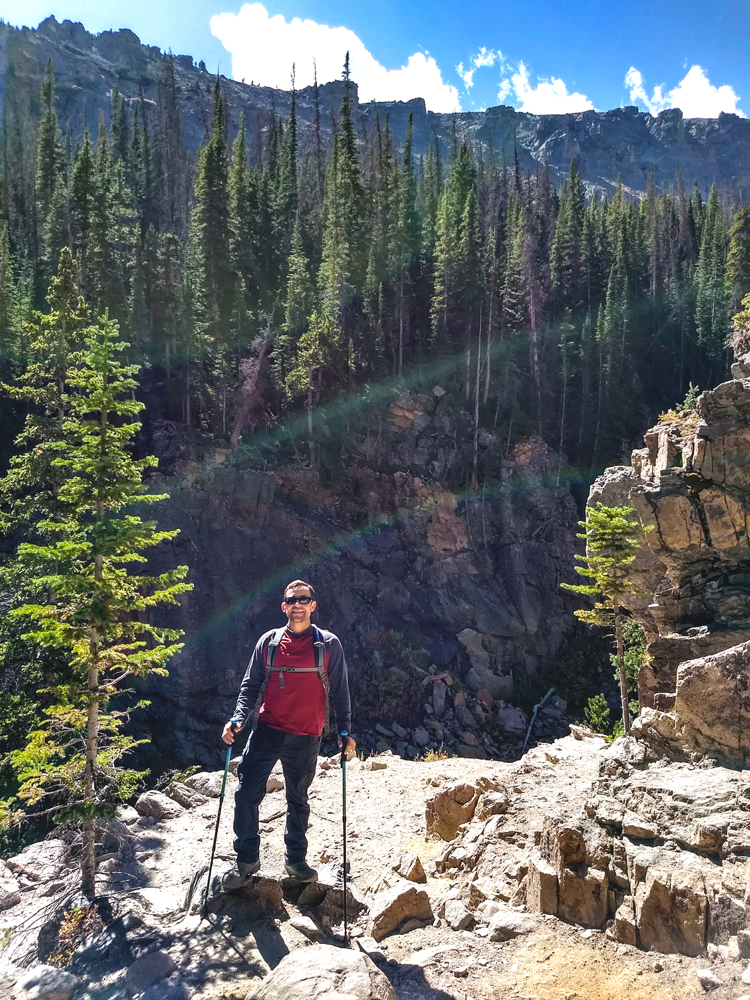 When Brian and I first started hiking, we felt so free and so strong because we blazed past people on the trail! We weren't hampered by heavy, awkward trekking poles like all these other loons.
Pssshhh, we didn't need those silly sticks! As long as we watched where we stepped and took breaks when we needed to, why would we ever need to lug around trekking poles?
Our first "challenging" hike to the top of Nevada Falls in Yosemite National Park taught us many important things. One of which was, WE NEED TREKKING POLES.
I won't even bother telling you how long it took one of my knees to recover after that hike! -cough- 10 months – cough-
My point is, even if the hike seems doable in photos or in the description of the trail, bring poles anyway! You will be glad you have them in case you need them.
What makes carrying trekking poles with you even easier is if they are lightweight and collapsible. Then, the poles will be out of your way until you need them and they won't add extra strain on your body.
If anything, these poles will HELP you from straining your body, especially going down steep inclines. It's also handy when your trekking poles have alternate "feet" options for various terrain.
So, to recap- a good, cheap set of trekking poles should be:
Collapsible
Lightweight (<10 oz per pole)
Multiple Feet Options
Preferable Anti-Shock
Cork or EVA Foam Handles
We purchased our Ohuhu trekking poles nearly 6 years ago and they no longer sell our exact model. However, these trekking poles are an excellent alternative for beginners.
2. Day Pack (Backpack Hiking Gear)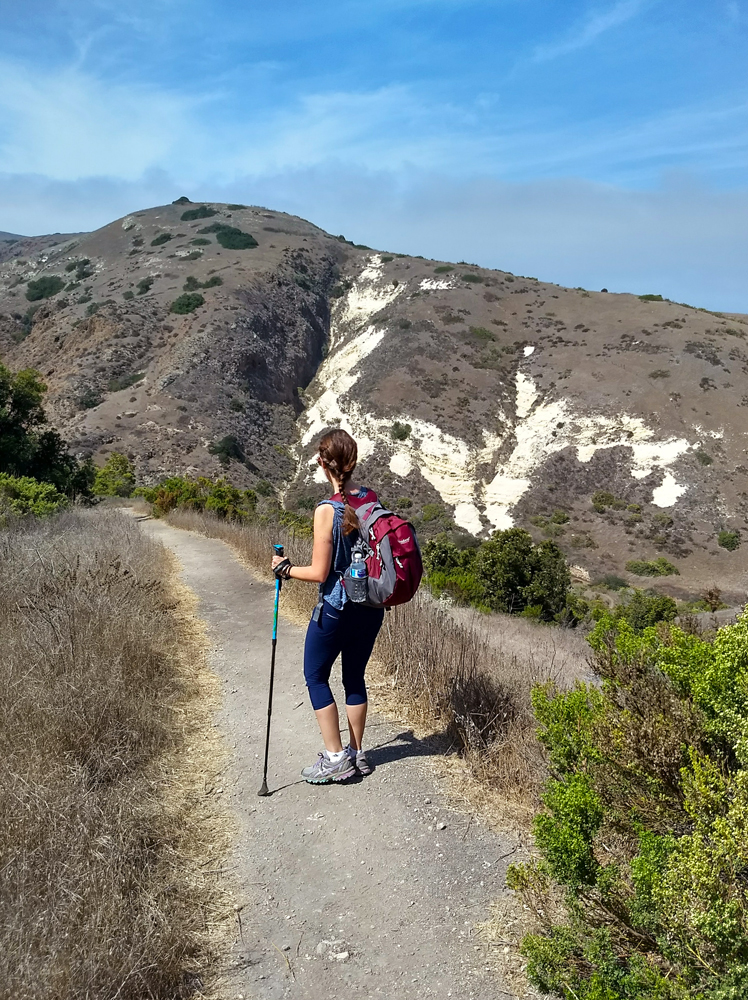 For us, having a backpack on the trail is essential! When we attempt an all-day hike, it's imperative we have enough space to carry water, hats, sunglasses, snacks or lunch, waterproof jacket, a first aid kit, sunscreen, bug spray, etc.
Of course, I can argue that the most important thing about your day pack is that it has space and the functionality to carry a water bladder. This is incredibly convenient while you're on the trail because you don't have to stop to drink from a bottle of water.
Another important factor for your day pack is water resistance. This will come in handy if you get stuck in the middle of a hike with unexpected rain or you get a little too close to the lake's edge.
It's also helpful when the pack offers chest or waist clasps to help evenly distribute the weight across the whole of your back.
Therefore, an ideal day pack or backpack for hiking should include:
Water resistant
Chest clasp
Comfortable shoulder straps
Supports a water bladder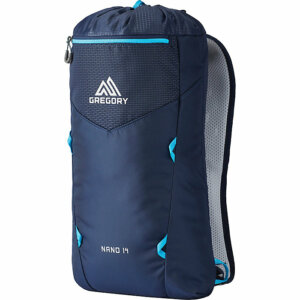 3. Sunglasses (Yes, they're considered hiking gear!)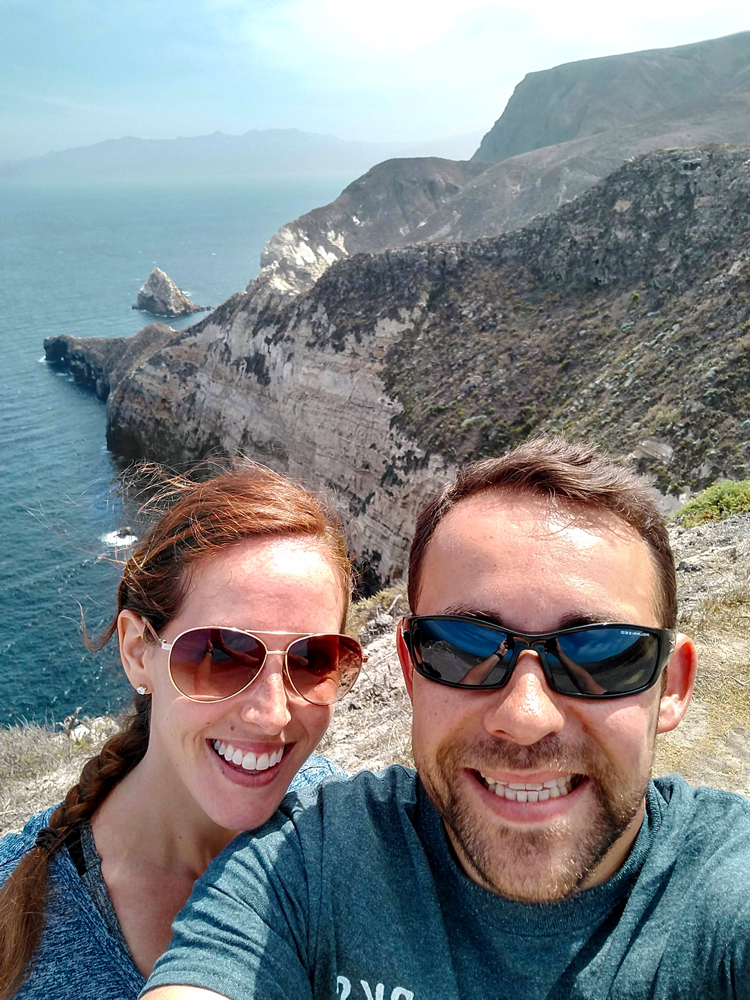 Although a pair of sun shades aren't strictly a hiking essential; they are pretty much a road trip essential, too! We usually carry two pairs with us on the trail.
You don't have to get fancy here. Actually, I would encourage you NOT to bring those expensive pair of frames because there is a strong likelihood that you will drop, step on, sit on, scratch, and/or lose your sunglasses on the trail!
It's okay if you do! It means you're hiking correctly! -wink- kidding…sort of.
Here's a couple suggestions for men's and women's sunglasses. Just be sure that they have the following:
UV Protection
Polarized
Scratch Resistant
Comfortable
4. Waterproof Jacket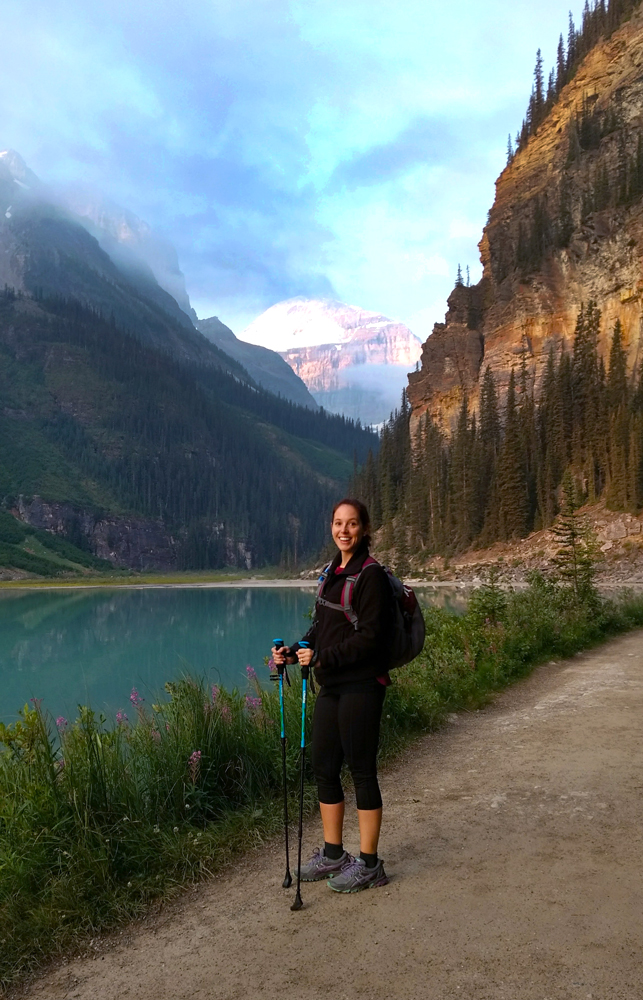 This piece of hiking gear is probably the one we use the least often, but we are always thankful we have it wrapped up in our packs when we need it.
If we are hiking a trail in cold weather, we usually dress in layers and already have a thick, athletic jacket. However, a lightweight waterproof jacket to wear in addition to your attire is GOLD.
Occasionally, we find ourselves stuck in a thick, cold fog on the mountainside that feels like a drizzle. Or we've traipsed through the rain in a downpour we didn't anticipate. We've even come face to face with a waterfall that was misting just a little too much in our direction.
These are all exceptional opportunities to bust out your waterproof jacket. We love ours because they keep us dry without making us hot. They also have detachable hoods and fold neatly into a zipper pouch we can keep in our back packs.
Check out our recommendations for a men's waterproof jacket and a women's waterproof jacket.
When choosing a hiking essential, we suggest a waterproof jacket with these qualities:
Lightweight
Packable
Hooded
Adjustable cuffs and hem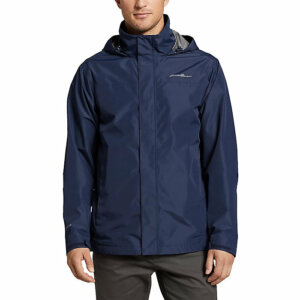 5. Trail Running Shoes or Hiking Boots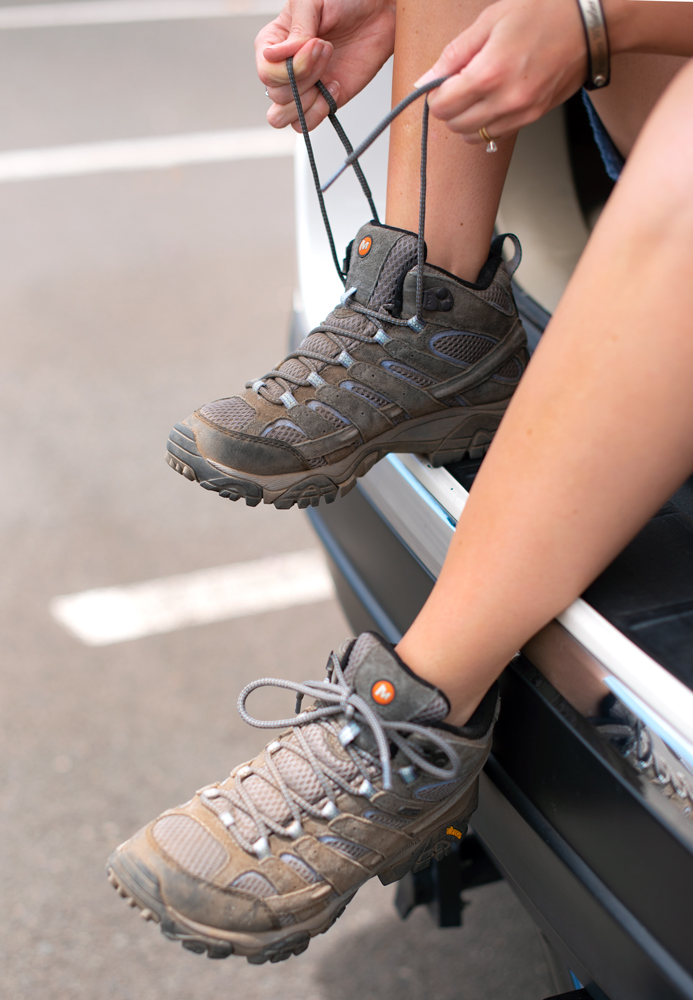 Although this is probably the least cheap "cheap" hiking essential, a good pair of trail running shoes or hiking boots is a must! I would even go so far as to say it's the most important part of your budget hiking gear arsenal.
Use these guidelines in choosing your perfect pair of hiking shoes:
Durable tread with supportive arches
Water resistant
Wool or moisture wicking socks= MAJOR PLUS!
If you notice in the previous photos, I'm usually wearing my trail running shoes. These are an improvement from normal running shoes because they have a sturdier sole with thicker tread for slick rocks and muddy trails.
Also, my trail running shoes are "water resistant." I've worn those suckers through rivers, creeks, etc. and even if my feet get wet these shoes never fade, stretch, or rub.
Check out my recommendations for men's trail running shoes and women's trail running shoes.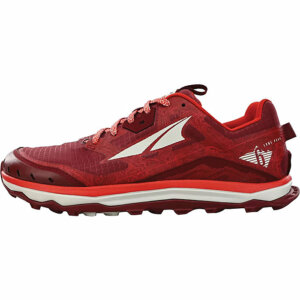 Recently, I have invested in a pair of Merrell hiking boots. These are awesome because they provide extra grip and comfort on more challenging terrain. They are also completely waterproof and I have yet to experience the dreaded wet socks.
Check out my recommendations for men's Merrell hiking boots and women's Merrell hiking boots.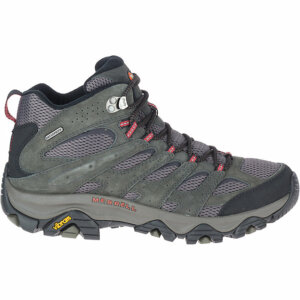 Speaking of socks…ALMOST as important as hiking shoes is a good pair of socks. Be sure to choose some that are wool or moisture wicking. Avoid cotton. This will help prevent blisters and sore arches!
Check out my recommendations for men's wool blend socks and women's wool blend socks.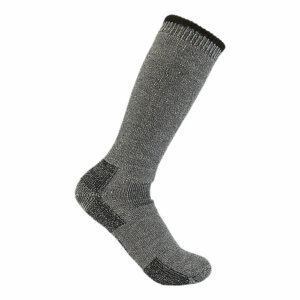 Whether you are new to hiking or a seasoned outdoors man/woman, these are the most important budget hiking essentials you need to start your adventure on the right foot!
If you enjoyed this read, please share!
What are your hiking essentials that you never hit the trail without? Let me know in the comments below!