A fall road trip through Colorado is the best way to see the state! During the fall season, the cooler temperatures make for excellent hiking weather and, of course, it's the best opportunity to see the colors of the leaves change.
This Colorado road trip route will take you through ALL of the National Parks along with a few foodie hot spots, stunning views of the Colorado Rockies, and brilliant fall foliage. Our road trip itinerary favors outdoor explorers and food enthusiasts. Additional activities and events are also provided that are ideal for family road trippers.
---
Disclaimer: This post is in no way sponsored, we paid for all the activities mentioned and all opinions are our own. This page may contain affiliate links, which means I may earn a commission (at no extra charge to you) if you make a purchase after clicking my link. Thank you for being a loyal reader!
Colorado Fall Colors Road Trip Map
Our Style of Travel
We aren't fans of the city, traffic, or crowds. Therefore, we tend to gravitate more towards smaller, charming towns and national parks. Don't get us wrong- we love seeing iconic places such as Vail, Estes Park or Boulder, but this road trip itinerary will focus more on the remote areas of Colorado. We're avoiding the tourist traps, only indulging in truly exceptional experiences, while taking the road less traveled.
Our idea of a good road trip includes stunning views, tasty food, amazing outdoor activities, and back roads with little to no traffic. Road tripping at its finest! For us, the drive is just as important as the destination. Therefore, we've researched and driven the best routes and stops for the ultimate Colorado road trip with the best chance to see fall colors.
Also, as I'm sure you've deduced from our schedule, we like to see as many places as possible during one road trip. Time is precious and we enjoy experiencing different climates and terrain during a long road trip. Therefore, our itinerary does not leave much room for flex time in every location. There are many early mornings and late nights in our itinerary. So, if you're looking for a relaxing schedule, this timeline is probably not for you! However, we still offer plenty of great suggestions to include in your version of the perfect Colorado road trip!
Our Budget
While splurging on one nice accommodation or luxurious meal from a top rated restaurant is not out of the norm for us, we usually maintain a strict road trip budget. That means that we keep our food purchases, accommodations, and tours under an agreed price cap.
We also prioritize the needs of our stay in certain locations to determine our budget for an Airbnb or hotel. Usually, at least once throughout our road trip, we choose an Airbnb with a washing machine and dryer. This provides us the freedom to pack light; an important principle in planning a stress-free road trip.
In addition, a cooler with re-usable ice packs and daily essentials keep us company on long driving days. In an 8 day span, we may purchase groceries 1-2 times depending on our needs. Water bottles, packaged snacks, and fresh fruit stay well stocked in our cooler. This prevents us from snacking at fast food restaurants or convenience stores while we're out and about. While we love trying new restaurants along the route, we minimize post-trip financial stress by eating many of our meals from our cooler.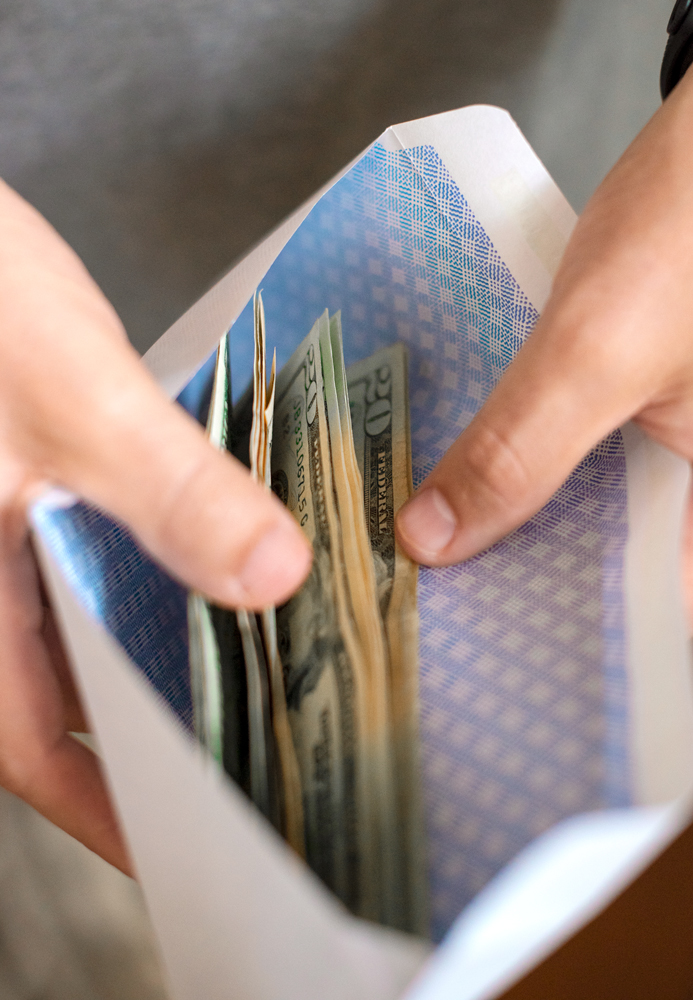 ---
Colorado Road Trip Tips
Best Places to see Fall Colors in Colorado
Our Colorado road trip itinerary will take you through each of the National Parks in the state and to some of the best cities & forests to see fall colors! Listed below are the places to see the most stunning autumn colors in Colorado.
Telluride (Ouray, Silverton, etc.)
Durango
Twin Lakes (Aspen, etc.)
Crested Butte (Kebler Pass, Maroon Bells, etc.)
Estes Park (Rocky Mountain National Park, Grand Lake, etc.)
Medicine Bow-Routt National Forest
Best Time to see Fall Colors in Colorado
The time frame each year will differ depending on yearly rainfall. However, generally, the best time to see fall colors in Colorado is mid/late September through early/mid October. Unfortunately, for road trips, any time frame much later than mid-October can result in heavy snow fall and portions of scenic roads that are closed. In particular, Rocky Mountain National Park and Estes Park areas are prone to shut down for the winter early in the season.
Colorado National Parks
All four National Parks in Colorado offer stunning scenery and an opportunity to witness the change of fall colors with their own twist.
Great Sand Dunes National Park
Great Sand Dunes National Park has incredible variation of grasslands, aspen forests, mountains, and (of course) sand dunes! Enjoy swimming and skimboarding in the Medano Creek from April through July.
Rocky Mountain National Park
Rocky Mountain National Park is home to a large population of wildlife! Elk, moose, mule deer, bighorn sheep, mountain lions, and bears are just a few of the animals you could spot in the park. Not to mention, this is one of the best places to witness the gorgeous Quaking Aspen.
NOTE: As of June 4, 2020 reservations are required to enter Rocky Mountain National Park. Stay up to date with park alerts here.
Black Canyon of the Gunnison National Park
Black Canyon of the Gunnison National Park offers exceptional views of some of the steepest cliffs and oldest rock formations in North America! Keep in mind that the North Rim and East Portal are often closed through late fall to early spring.
Mesa Verde National Park
Mesa Verde National Park is a must-see for the cultural history lovers! Explore the Pueblo heritage by touring the ancient cliff dwellings. By late fall, many of the tours are over for the season, however a variety of cliff dwellings can still be viewed from many overlooks.
---
Great Sand Dunes National Park
Day 1
Total Drive Distance: 77 miles
Total Drive Time: 2 to 2.5 hours
Begin your road trip in Alamosa, Colorado. This town is close to Great Sand Dunes National Park and offers the perfect launch pad to explore the area.
Alamosa Accommodations
We stayed at a lovely little Airbnb in Alamosa. The studio-style log cabin was perfect for two! We enjoyed the quiet, remote nightlife and the close proximity to the park. We highly recommend a stay here!
Restaurants & Cafes
For a long day of driving or a full day at a National Park, we typically eat the majority of our meals on the go. As I mentioned above, we pack a cooler with fresh veggies, fruits, and drinks for snacking during the drive. In addition, if we stumble upon a scenic lookout or picnic area, we may take a "lunch break" for 30 minutes or so to eat a sandwich or pre-made salad while we enjoy the view.
One of the benefits of eating out of our cooler on long road trip days is we don't get weighed down by greasy foods or over indulge. Nothing is worse than being stuck in a car or on the trail for hours with a bloated tummy or brain fog!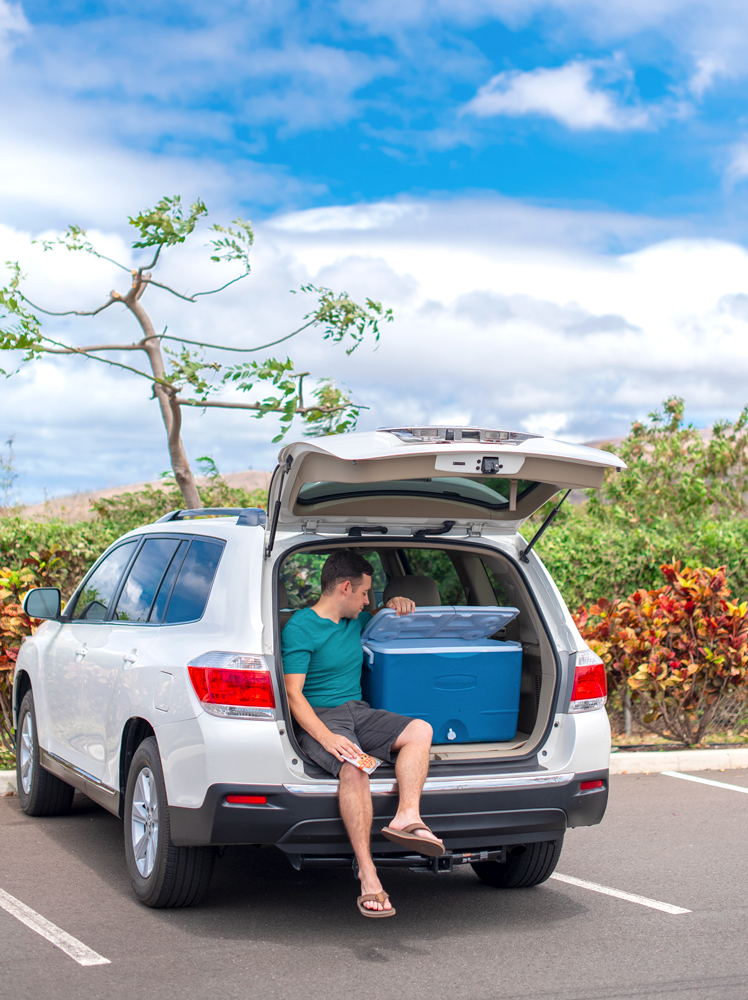 Things to See & Do
We hit the road early and made it to Zapata Falls at sunrise. Zapata Falls is about a mile out-and-back trail. The hike is very popular and can easily fill up in peak season. However, on a crisp fall morning, we had the trail entirely to ourselves.
Tips for Zapata Falls Trail
Although a 4-wheel drive vehicle isn't required, be aware that the road to the trailhead is not paved and steep. Travel with caution (especially in a low-clearance vehicle)!
You will have to cross the stream to access the base of the falls. Be prepared to get your feet wet!
Be sure to take a moment to enjoy the exceptional view of Great Sand Dunes from the trailhead!
Next, we headed to Great Sand Dunes National Park and began our adventure across the sand. We chose the High Dune Trail, which is roughly a 3 mile out-and-back trail. This hike isn't really a marked trail; you just make your own path as you follow the ridgeline of the dunes. High Dune Trail is rated as hard, and rightfully so! Walking up the sand is extremely exhausting, but the views from the top are worth the effort.
Definitely consider hiking the High Dune Trail with trekking poles and/or bringing a sand board with you to slide down the dunes at the end of your hike! Overall, the hike could take you anywhere from 2 to 4 hours.
Other Activities at Great Sand Dunes National Park
Swim or Skimboard at Medano Creek (April-July)
Hike to the top of Star Dune (The tallest dune in North America)
"Off-road" to the Sand Pit in a 4-wheel drive vehicle
Hike to Sand Creek Lakes
Climb Mt. Herard
Watch for wildlife in the grasslands or wetlands
Alamosa -> Breckenridge -> Estes Park
Day 2
Total Drive Distance: 310 miles
Total Drive Time: 6 to 7 hours
Estes Park Accommodations
I still dream about the perfect Airbnb in Estes Park! As the name suggests, it is a truly relaxing stay in the mountains. Everything about it was homey, cozy, and scenic. This was one of our favorite stays during our road trip through Colorado!
Restaurants & Cafes
Java Moose (Fairplay) – a colorful and vibrant little café that serves more than just coffee! Check out their menu for breakfast and lunch items, too.
Silver Scoop Creamery (Fairplay) – we all scream for ice cream! Check out this place for homemade sweet goodness!
Avery Brewing Company (Boulder) – a long road trip day isn't complete without a delicious meal and a flight of craft beers!
Things to See & Do
Leaving Alamosa early ensured the perfect coffee & brunch stop in Fairplay. We then proceeded to explore along our route in Breckenridge and Golden.
In addition, we made a few more pit stops around Boulder. Along Flagstaff road, there are a few overlooks to explore! Take some time to meander around at Panorama Point, Artist Point, Realization Point, and Lost Gulch Overlook.
Other Activities near Breckenridge and Golden
Breckenridge Ski Resort (winter months)
Georgetown Loop Railroad
Herman Gulch
Mt. Evans Scenic Byway
Golden Gate Canyon State Park
Explore the city of Boulder
Rocky Mountain National Park
Day 3
Total Drive Distance: 35 miles
Total Drive Time: 1 to 1.5 hours
Restaurants & Cafes
During our full day of hiking in Rocky Mountain National Park, we ate breakfast at our Airbnb and packed a lunch & snacks for the trail. Later that evening, we enjoyed a hearty dinner in Estes Park.
Smokin' Dave's BBQ & Brew – we each chose a platter with variety so we could sample all the meats! We enjoyed this delicious BBQ restaurant in Colorado!
Things to See & Do
Another early day ensues at Rocky Mountain National Park. We headed for the Glacier Gorge Junction Trailhead to begin a challenging 9 mile out-and-back hike to Sky Pond. The trail was already hopping with a handful of other hikers when we began around 6:30 AM.
Sky Pond was the most beautiful trail we hiked in the park for fall foliage! Aspen trees in brilliant shades of gold kept us company for the majority of the trek.
This hike is special because it includes Alberta Falls, The Loch, Timberline Falls, and the Lake of Glass. Stunning waterfalls and autumn scenery is around every corner! Unfortunately, I wasn't able to make it past Timberline Falls. This area required a bit of scrambling and, due to my health, I wasn't up for it. However, this hike is still one of my favorites we attempted in Rocky Mountain National Park!
Other hikes in Rocky Mountain National Park
Emerald Lake Trail (a great early morning hike alternative!)
Deer Mountain Trail
Twin Sisters Peak Trail
Lake Haiyaha
Nymph Lake Trail
Chasm Lake
Bridal Veil Falls via Cow Creek Trail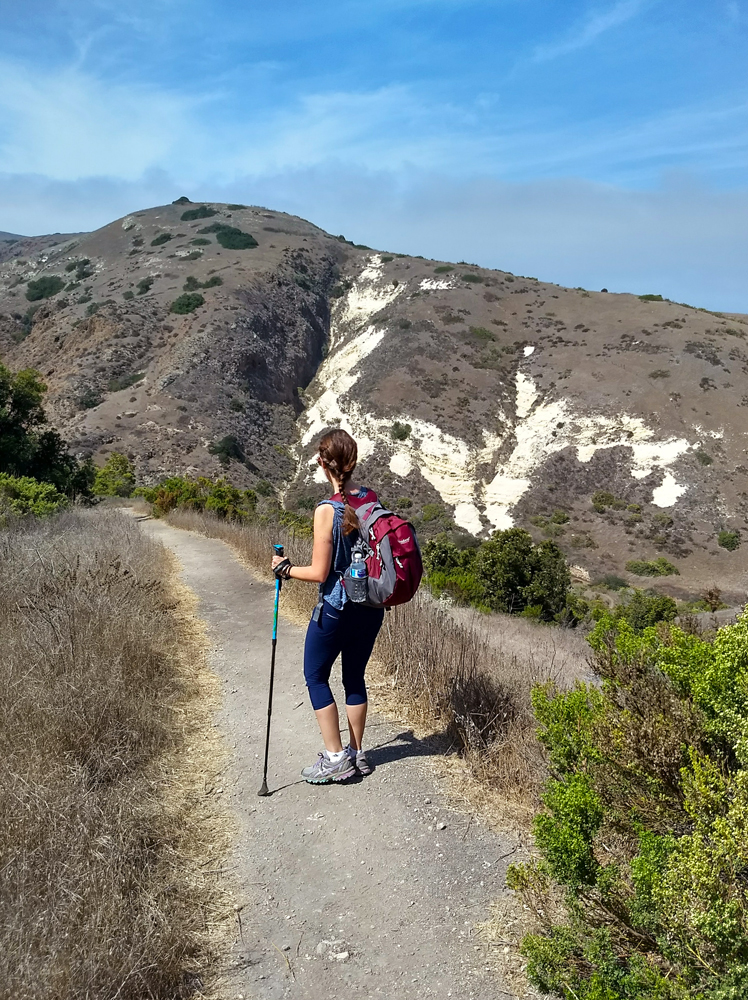 Rocky Mountain National Park & Boulder
Day 4
Total Drive Distance: 98 miles
Total Drive Time: 2.5 to 3 hours
Restaurants & Cafes
Things to See & Do
Embarking on another hiking day at Rocky Mountain National Park proved to be a smart choice! The Ouzel Falls trail, which also features Copeland Falls and Calypso Cascades, was fairly empty in comparison to the Sky Pond trek. Also, the trail was dotted with trees in various shades of fall colors, including the Quaking Aspen. Ouzel Falls is a moderate 5.5 mile out-and-back hike.
After our hike, we decided we still had enough energy and interest to explore around Boulder for the afternoon. Boulder is only a short hour or so drive from Rocky Mountain National Park.
In Boulder, we took a free tour of the Celestial Tea Seasonings factory and browsed the tea shop. We learned about the manufacturing process of Celestial Tea Seasonings and where they grow/purchase tea leaves from around the world. During the tour they also dive deeper into how they blend their signature teas, how the teas are stored, and how they're shipped from the factory. It's an extremely interesting and fun experience for the whole family!
NOTE: Unfortunately, Celestial Tea Seasonings has temporarily closed their Tour Center, Tea Shop and Café until further notice.
Other Activities around Boulder
Chautauqua Park/ Flatirons
Pearl Street Mall
Royal Arch
Boulder Falls
Colorado Shakespeare Festival
Shelby American Collection
Estes Park -> Vail -> Aspen -> Montrose
Day 5
Total Drive Distance: 375 miles
Total Drive Time: 7 to 8 hours
During this leg of our Colorado road trip, we managed to drive south from Vail along highway 24 to Twin Lakes, then follow highway 82 to Aspen. However, due to snowfall, this route can become closed anytime from October to May. Feel free to omit Aspen from your itinerary on this day if it's out of the way.
Montrose Accommodations
About 20 minutes southwest of Black Canyon of the Gunnison National Park is a little town called Montrose. We chose the Yellow Cottage Farm Airbnb in Montrose because of the romantic and rustic décor, but also because they have the cutest goats on the property! Why would anyone stay in a hotel when you could stay at a cottage with fun-loving goats right outside your door? We loved it!
Restaurants & Cafes
Things to See & Do
A full day of driving is in store for today! Head out before sunrise to cruise along Trail Ridge Road in Rocky Mountain National Park (with donuts in hand, of course!). Enjoy sunrise views from Many Parks Curve Overlook, Gore Range Overlook, and Farview Curve Viewpoint.
Next, we spent a good hour or so looking for moose and elk at Coyote Valley Trailhead. The trail was quiet and serene while the early morning fog floated through the mountaintops.
The rest of the drive was spent navigating through Granby, Vail, Twin Lakes, and Aspen. On our way to Aspen, we enjoyed views of Mt. Elbert and a quick stop at Grottos Trail to stretch our legs. Finally, we made it to Montrose for the night.
Other Activities near Vail and Aspen
Explore Copper Mountain Ski Resort (winter months)
East Vail Falls
Walking Mountains Science Center
Hanging Lake Park
Aspen Paragliding
Tennessee Pass (Historical Landmark)
Betty Ford Alpine Gardens
Paonia Reservoir Pullout
Black Bridge Winery
Big B's Delicious Orchards: U-Pick & Cafe
Black Canyon of the Gunnison National Park
Day 6
Total Drive Distance: 180 miles
Total Drive Time: 4.5 to 5 hours
Restaurant & Cafes
Things to See & Do
Black Canyon of the Gunnison is a little different than the other National Parks, as in it's very drivable. Many of the gorges and canyon walls can be enjoyed from overlooks and viewpoints instead of hiking.
We recommend beginning your day by driving counterclockwise towards Sapinero. Then, make your way towards the Needle Rock Area. There are numerous stops to explore along the route. Check out the Cimarron Canyon Rail Exhibit or the Curecanti Needle.
NOTE: If you'd prefer to have a slower pace at Black Canyon of the Gunnison, omit the counterclockwise drive and simply spend more time at the overlooks and/or hikes in the park.
The afternoon and evening hours are reserved exclusively for exploring the inside of the park. Check out the Gunnison River by driving down East Portal road. This steep drive is closed November through April.
Finally, hit the major overlooks in the park for sunset. Soak in the views at Tomichi Point, Gunnison Point, Pulpit Rock Overlook, Chasm View, Painted Wall View, Sunset View, and High Point. If you have time, take the opportunity to enjoy a short hike from one of the overlooks in the park such as Warner Point Nature Trail.
Other Hikes & Activities near Black Canyon of the Gunnison
Black Canyon Astronomy Festival
Morrow Point Lookout
Crystal Creek Trailhead
Coaltrain Coffeehouse & Roasting Co.
Gunnison River Pleasure Park
Chasm View Nature Trail
Deadhorse Trail
Cedar Point Nature Trail
Montrose -> Telluride -> Ouray
Day 7
Total Drive Distance: 125 miles
Total Drive Time: 3 to 3.5 hours
Ouray Accommodations
Check out local bed and breakfasts, cabins, or hotels in Ouray. Or, just look into a trusty VRBO or Airbnb!
Restaurants & Cafes
Things to See & Do
Ouray and Telluride are probably my favorite cities we visited in Colorado! The downtown areas are so unique and cozy (especially if you can visit the same day the farmer's markets are happening!). Also, you really can't beat the stunning mountain views from every angle.
In Telluride, Bridal Veil falls is the tallest free falling falls in Colorado. The hike to the top is a moderate climb along a 4×4 road. The 5 mile trip is very popular and you'll be sharing the road with vehicles and bikers. If you have an off road vehicle, you'd honestly be better off just driving the trail instead of hiking. Alternatively, try Bear Creek Trail which is also a 5 mile moderate out-and-back hike that takes you to a waterfall.
Box Canyon Falls Park in Ouray was one of our favorite stops. Explore the canyon and witness the magnificent falls from above AND at the base. Then, take the High Bridge Trail which showcases stunning views of downtown Ouray and through a tunnel!
NOTE: There is a $5 fee per adult to enter Box Canyon. Children and seniors are $4 per person.
Ouray -> Durango -> Mesa Verde National Park
Day 8
Total Drive Distance: 190 miles
Total Drive Time: 4.5 to 5 hours
Durango Accommodations
Check out local bed and breakfasts, dude ranch, or hotels in Durango. Or, just look into a trusty VRBO or Airbnb!
Restaurants & Cafes
Things to See & Do
The highlight of the final driving day on our Colorado road trip is the Million Dollar Highway! Typically, the stretch between Ouray and Silverton is considered the Million Dollar Highway, however, most of U.S. route 550 is looped into the drive. Why is it called the Million Dollar Highway? Because it was reported to cost a million dollars a mile to build!
You won't be disappointed with jaw-dropping mountain views and blankets of fall foliage right off the highway! Don't forget to make a quick stop at Pinkerton Hot Springs before rolling into Durango!
After you've reached Durango, take a short 40 minute drive west to explore Mesa Verde National Park. We didn't hike the park or take any tours. Instead, we chose to enjoy a scenic drive around the Mesa Top Ruins road and stop at the overlooks. Square Tower House, Sun Point View, and Oak Tree House offer great perspectives of the cliff dwellings.
Other activities in Durango & Mesa Verde
Narrow Gauge Railroad & Museum
San Juan National Forest
Four Leaves Winery
Petroglyph Point Trail
Spruce Canyon Trail
Far View Sites Complex
In conclusion, Colorado makes for a picturesque fall road trip in late September and early October. This road trip itinerary can help you plan 8 days across the state to see a variety of fall colors. Don't forget to check off visiting ALL of the National Parks in Colorado while you're at it!
Other Road Trip Blog Posts:
Where are you most excited to see fall colors in Colorado? Do you have other road trip stops in Colorado that you love that aren't listed here? Let me know in the comments below!
Did you enjoy this read? Please share and pin for later!