Road tripping with your spouse can sound something akin to torture for some folks. However, we have used road trips as our own extended therapy session for our marriage.
I am a firm believer that traveling with your spouse is one of the best ways to grow closer together. Despite the challenges you will undoubtedly face on a road trip, you'll learn to work together and become stronger because of it.
Road tripping with my spouse makes our relationship better. Deeper. It gives us the opportunity to refocus on what matters most in our marriage.
Brian and I have chosen to celebrate our anniversary every year by trapping ourselves in a vehicle together! We usually spend two to three weeks navigating to a dozen or more destinations. We have driven up to 18 hours at a time with one another, often with no radio or cell phone coverage.
When you are in a car with your significant other for a prolonged period of time, you have no choice but to rely on each other for entertainment and companionship. Brian and I have always thrived in each other's company. We rarely get to the point that we voluntarily spend time away from each other. However, I know that other marriages might not function in that way.
Therefore, I have compiled a list of tips that we use when we are road tripping together. I'm hoping that these suggestions will give you the confidence and optimism to enjoy road tripping with your spouse!
Disclaimer: This post is in no way sponsored, we paid for all the activities mentioned and all opinions are our own. This page may contain affiliate links, which means I may earn a commission (at no extra charge to you) if you make a purchase after clicking my link. Thank you for being a loyal reader!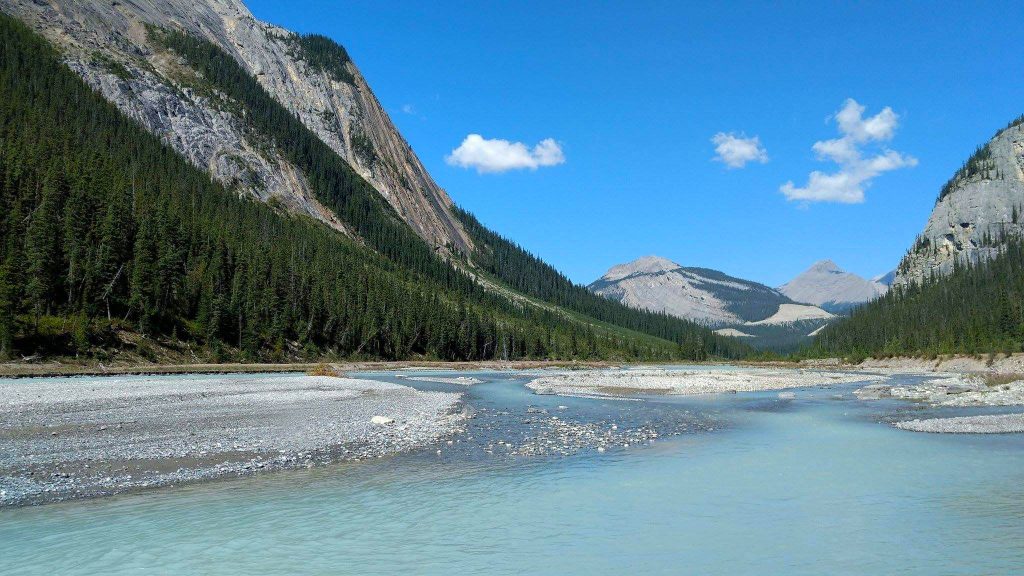 1. Prepare Together
Planning a road trip together is key. We grow most excited for an upcoming journey when we've both played a part in making the trip a reality. Usually, we spend time on our own researching restaurants or activities that we want to do along our route. Then, we will come together and hash out the details.
It's almost like putting a puzzle together. We each have important pieces to add to complete the big picture. We value each other's suggestions and try to fit each other's vision into our road trip.
Road tripping with your spouse is most enjoyable when you both have put your "2 cents" into your dream vacation.
Of course, if there is anything to keep from your spouse, a surprise isn't a bad idea! If your spouse is a fan of gifts or surprises, it's fun to show them you care by putting in a little extra effort. It could be something as simple as a romantic dinner at a fancy restaurant or as extravagant as back stage passes to an event you plan to attend on your road trip.

Are you unsure of where to start in planning your road trip? Check out my 5 Steps to Plan Your Next Road Trip to help ease your mind!


2. Don't Have Expectations
Nothing kills a good time like unmet expectations. When you expect your spouse to behave a certain way or do things a certain way on a road trip, you're essentially setting yourself up for failure.
Brian and I both get anxious when we drive. He finds more confidence in driving, therefore, he's primarily the chauffeur (teehee) of the trip. However, I already know that Brian tends to speed in heavy traffic due to his anxiety. He isn't trying to scare me or get a ticket, he's trying to get away from the slinky effect in the slower lanes.
Therefore, to NOT increase his anxiety, I refrain from criticizing his driving in high-stress conditions. Instead, I keep my voice calm and suggest that the speed limit is "blank" or that we have plenty of time to get to "blank". This gently reminds him of how he's reacting and gives him a chance to regain control.
Also, don't expect that you will both love every activity on your road trip. It's always a little disappointing when your significant other doesn't share your joy or excitement. But, try to remember that you both have different perspectives. Embrace your partner for who they are and don't let their lack of or abundance of emotion ruin your experience.
3. Embrace Quality Time
Road tripping with your spouse is the BEST occasion to spend quality time with each other! This is uninterrupted time spent with just you and your spouse. How often does that occur in your daily lives? Embrace it! Use it to remember why you fell in love all over again.
We like to do these things while on the road to enrich our time together:
Take photos and videos (of each other, selfies, what we love, etc.)
Enjoy "firsts" (first time seeing a particular place together, first time trying a new food, etc.)
Karaoke party (don't hold back! Dance and sing together with no shame!)
Games (Our Moments and Would You Rather are great conversation starters. If you want to enjoy some laughs, we love the Family Feud Card Game.)
Listen to a podcast or informative talk show then discuss it with each other
Stargaze at night
Plan a romantic dinner at a nice restaurant
Stop at random overlooks (sit or walk together for a bit)
Bring a book and the passenger reads aloud to the driver (don't forget the voices!)
Wake up early to watch the sunrise
Ask your spouse what your future together looks like to them
Discuss career dreams or goals
Reminisce over fond memories or funny stories
SILENCE IS OKAY (just holding hands while we both watch the scenery fly by is one of my most favorite things about a road trip!)
4. Share The Work
Road tripping with your spouse is SO MUCH more enjoyable when you don't have to do EVERYTHING on your own. I mean, what's the point in traveling with your significant other if you have to do all the hard stuff? Share the load! That's what marriage is all about anyway!
We have a mutual understanding that I handle the majority of the organizing and preparation for the trip. I make our packing lists, snack lists, and catalog our confirmations. Brian packs our cooler, loads up the car, and drives the majority (if not all) of the trip.
We work well this way. Also, it's important to make sure we have the other person's back. Checking in on each other and offering help where it's needed is a demonstration of love. We don't keep a mental balance of who's doing more work. We share the same goals and we get them done faster and with more joy when we work together.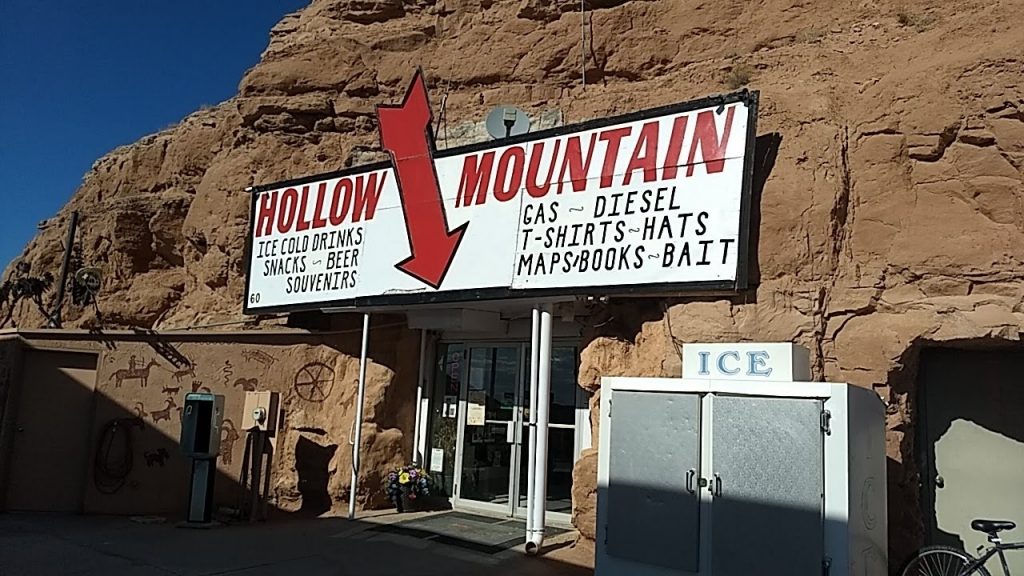 5. Take Breaks
We LOVE spending time together! Even after arriving home from a long road trip, we aren't tired of each other's company. But, we know a large part of that is due to the activities we plan when we are not in the car.
On a lengthy road trip day (driving upwards of 12 to 16 hours) we strategically plan out cities or places to stop at along the way every few hours. This gives us something to look forward to after we've sat in the car for so long!
We make a little time to walk around at an overlook or check out a visitor center. We often split up for a few minutes to tend to personal needs, then rejoin to look at the things that interest us at these stops.
When we are spending a bit more time in a particular location, we'll plan out a hike or other outdoor activities to keep us active during those long days in the car. It also gives us a chance to spend as little or as much time alone as we'd like.
Brian tends to hike a little faster than me, so I occasionally lose him on the trail and catch up to him at a fork or viewpoint. We're still together, but get small breaks to be on our own.
6. Don't Get Hangry
This one is kind of a "duh" tip. You are more likely to be irritable and emotionally unstable when your tum-tum is doing all the thinking. Be sure to stock up on yummy snacks while you're on the road!

Do you want Brian's insider info on how to snack like a Keto champion? Check out his Keto Road Trip Snacks suggestions!


Be sensitive of your spouse's needs. Not everyone is on the same "food clock". Brian can go hours without eating. I, however, am not blessed with such a lack of appetite!
Brian is kind enough to stop for me to grab an iced coffee or for me to make a snack from our cooler. I know that he could choose to be annoyed with me for interrupting our cruising speed, but he knows the dangers of not keeping the monster at bay (A.K.A. me with no food).
Be flexible with your spouse on how often they need to snack on some munchies! Of course, stocking the car with easily accessible treats are a necessity. However, it can make the road trip a little more exciting to agree to a random stop in New Mexico for "frybread" that you've seen advertised on the billboards! Look at us…making those memories!
7. Be a Team Player
Road tripping with your spouse is all about making the right compromises! Once you start treating your spouse like they are the enemy, the good mood is down the drain and it's hard to get back.
Don't be shy about telling your spouse that you don't want to go to the Pioneer Woman Mercantile (thanks A LOT, Brian) on your way through Oklahoma. On the other hand, if you don't tell your spouse that you really want to watch the sunrise together from Bear's Hump, how will they know to wake up at 4 AM? You want to strike that happy balance.
It's important to indulge each other's interests while on a road trip. Brian enjoys more of a dry, hot environment. He's fascinated by rock formations and caves. The highlight of our trips for him is usually when we are exploring a place like Utah.
However, I'm the opposite. I'd much rather spend time in the snowy mountains or lush vegetation of a forest. Thankfully, we both love water features and we spend a lot of time seeking out coastlines, lakes, and waterfalls.
Therefore, our road trips usually consist of an even mixture of what he's most interested in and what I'm most interested in. It maintains fairness and gives us an opportunity to experience what the other truly loves.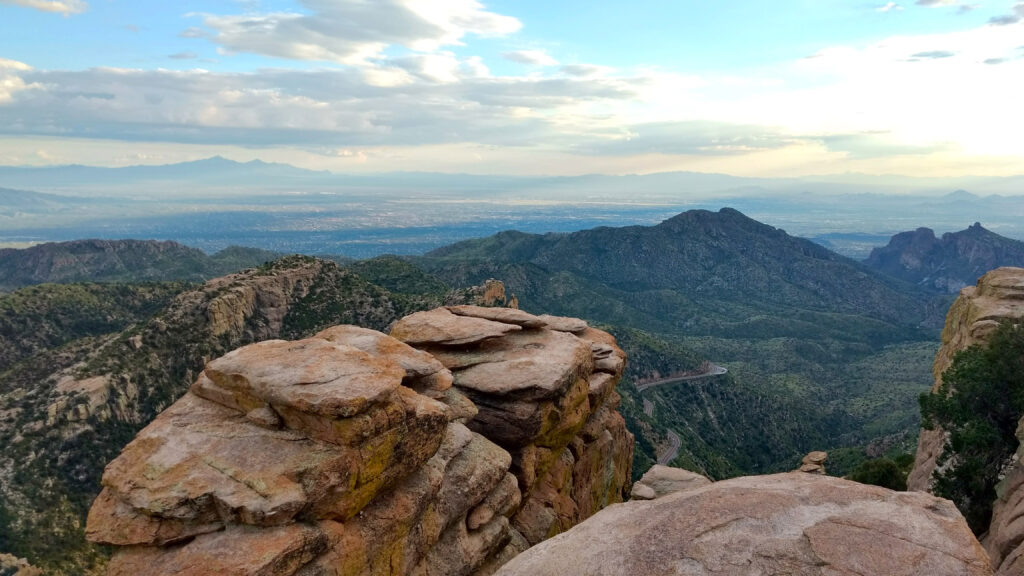 Road tripping with your spouse can be very rewarding and inspirational. You will learn quite a bit about yourself, your spouse, and the world in which we live.

Have questions or comments about these tips for road tripping with your spouse? Please don't be shy to share in the comments below!


If you enjoyed this read, please share!