Traveling frugally does NOT mean that you have to miss out on the adventure! Brian and I have used these tips for road trip savings every year.
Do we occasionally skip a meal in favor of a protein bar, so we can have money to try a restaurant we've been dying to eat at? YES
When we rent our road trip vehicles, do we pick the newest and most luxurious model? NOPE
Have we ever planned a road trip based on when the Canadian National Parks were hosting free admission? YOU BETCHA
Do we carry cash for souvenirs and once that money is gone, we refuse to let ourselves spend money on more stuff? YES…Well, we TRY haha!
Making small sacrifices to ensure you are not in credit card debt when you return home is a victory in and of itself! You are not required to purchase those front row tickets, the expensive drinks, or the fancy rental car to truly enjoy your road trip.
The peace of mind knowing that we enjoyed our cross country venture, saw and did the things we wanted, AND were able to pay our electric bill that month is the epitome of fulfillment.Are we perfect? No, but these tricks help us get as close as possible!
Disclaimer: This post is in no way sponsored, we paid for all the activities mentioned and all opinions are our own. This page may contain affiliate links, which means I may earn a commission (at no extra charge to you) if you make a purchase after clicking my link. Thank you for being a loyal reader!
1. Set a Budget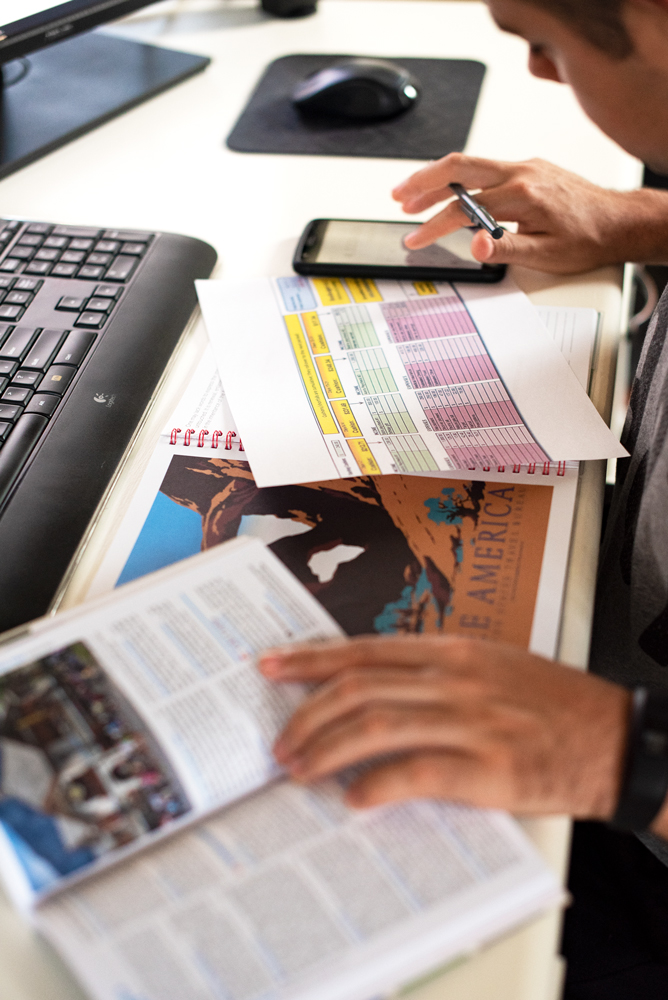 Design and agree to a budget between you and your spouse BEFORE you take off on your adventure. This ensures there will be no confusion about where your money will be going.
A helpful way of deciding on a budget is to choose what is most important to you on your road trip itinerary.
For you, is it all about a specific event? Or all those top notch restaurants you want to try? Or is it that three night stay in the fanciest hotel you've ever been to?
Understanding these expectations will help your family be on the same page about finances. And nobody will spend $60 on a hoodie from the San Diego Zoo even though they already have a million at home!
WAIT, was that me? My baaaad
2. Spend Money at Local Eateries, not McDonald's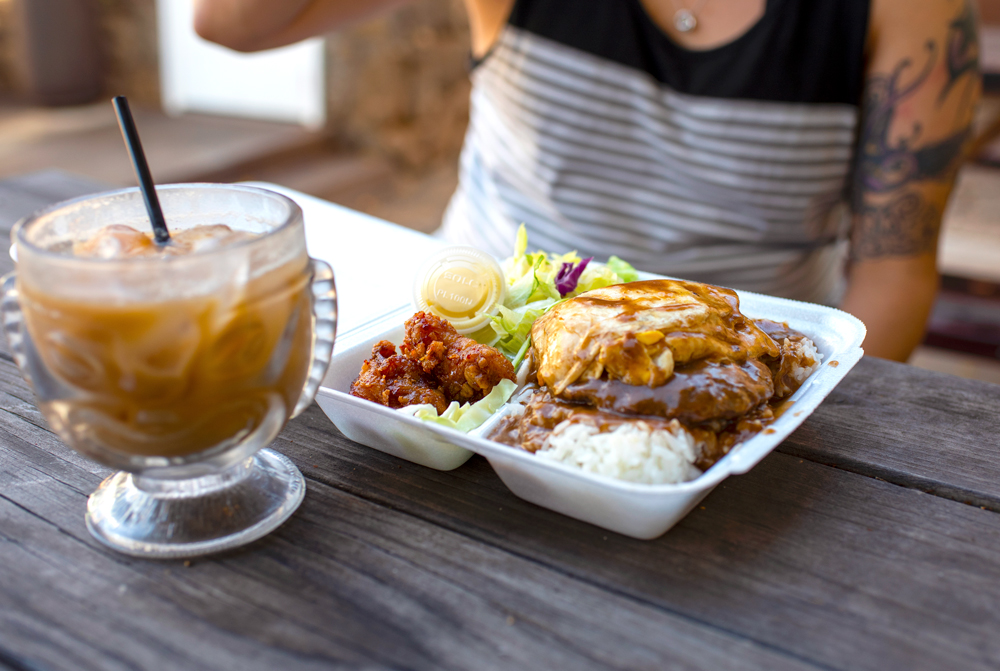 Of course, the smart way to save money on food is to spend the majority of your allotted budget on groceries instead of restaurants.
That's cool and all, but what's the fun in driving hundreds (sometimes thousands) of miles JUST to eat a turkey sandwich?? It's a good decision to pre-plan and pack your own breakfast, lunch, and snack foods for the road. But, treat yourself with some yummy din-din at your destination.
OR try a restaurant for lunch! It's usually cheaper than dinner AND it keeps you from purchasing those overpriced alcoholic drinks.
I know it's sooo tempting to throw caution to the wind and pull into the first fast food joint you find. You try to make yourself feel better by telling yourself that fast food is cheaper than any restaurant you would have gone to anyway.
Once again…That's cool and all, but what's the fun in driving hundreds (sometimes thousands) of miles JUST to eat the same thing you could have eaten at home? Try something new! Ask the locals where their favorite eateries are!
Plenty of restaurants offer discounts for military members, teachers, or emergency responders. If you plan ahead (are you seeing a trend here?), you can even find coupons to use when you get there!
Also, try not to waste your money on coffee. I know, I know…I love coffee too, but try to limit yourself on how often you purchase that jumbo frappe mocha latte java thingy, because they add up fast!
In addition, BEWARE the lone convenience store in the middle of a long stretch of road. I know it's super tempting to get those potato chips or sour gummy bears, but remember YOU BOUGHT HEALTHY SNACKS AND THEY'RE IN THE ICE CHEST. Go get that string cheese and berries, yo.
3. Research Discounts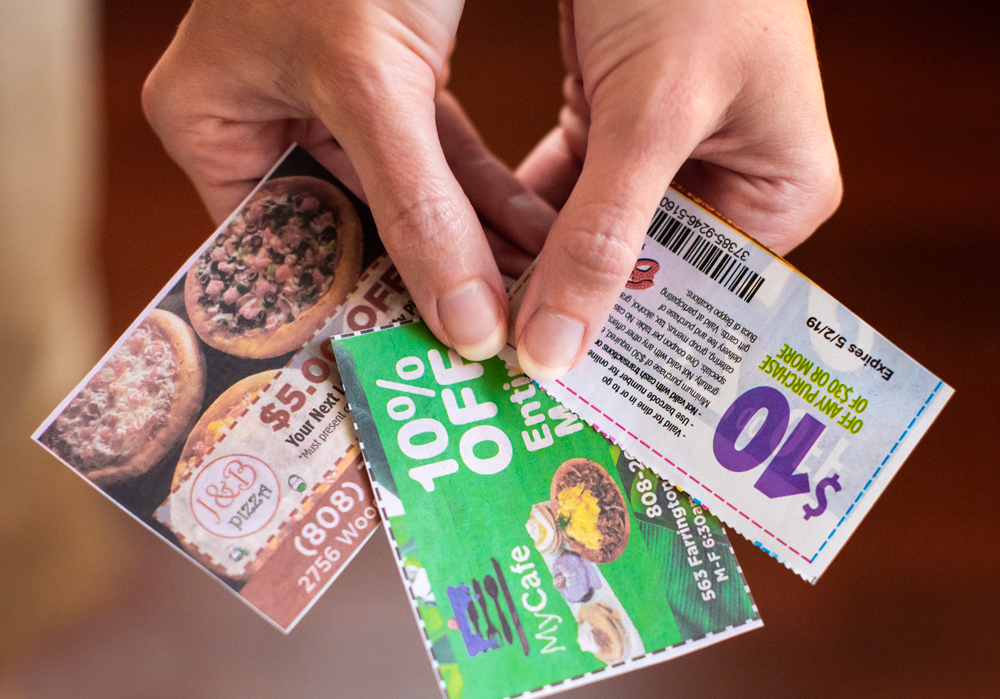 When hunting down specials and discounts for your trip, try using or searching for these:
Try RetailMeNot coupon codes for activities, food, or accommodations.
Happy hour time or lunch/dinner specials on the day(s) you will be at certain restaurants.
FREE attractions at your destination(s).
Military, teacher, or emergency responder discounts.
Buy One Get One (BOGO) offers for souvenirs.
Use Gas Buddy to find the cheapest gas station on your route.
Anniversary specials at National or State Parks.
Groupon deals for attractions and events.
Rakuten, formerly Ebates, can help you save money on anything that you book online before your trip.
Traveling in the off-season to popular destinations.
4. Rent a Car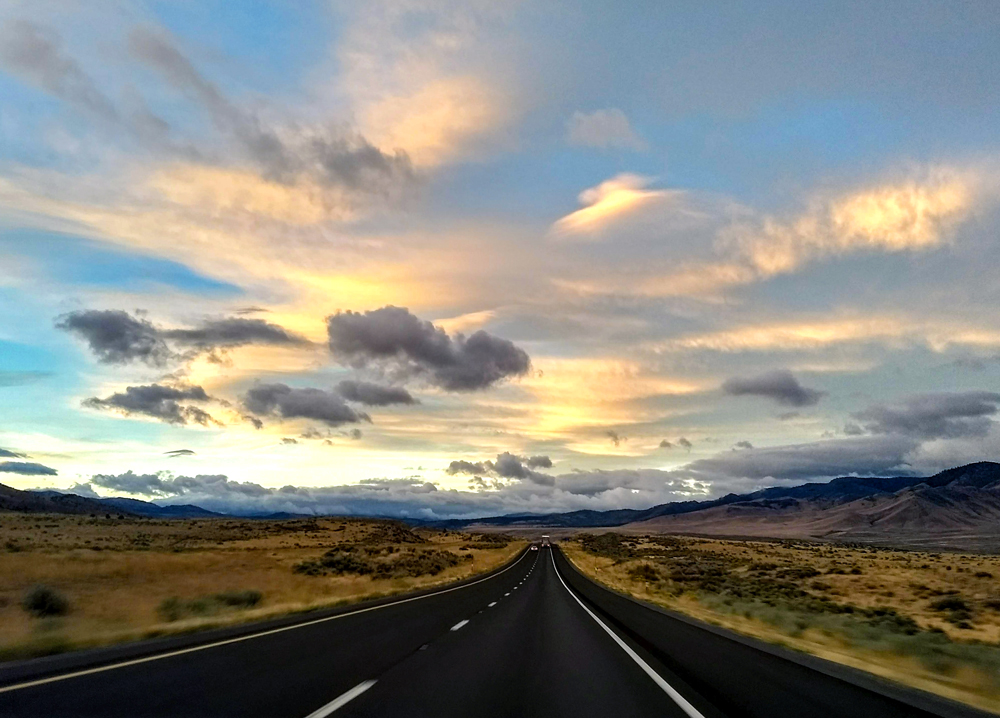 I have a question for you.
What's the fastest car in the WORLD?
A rental car. HA.
Now that I have wooed you with my witty humor, let's discuss why you SHOULD rent a car for your road trip. And, no, not to just drive it as fast as you can!
Speaking of driving fast, a speeding ticket can put a big damper on your trip, so give yourself plenty of time between destinations and make sure to enjoy the journey.
I know your initial reaction is "Why do I need to rent a car? My SUV holds all of us and it's only 3 years old."
While this may be true, wouldn't you feel more comfortable knowing that if anything did go wrong on the road it wasn't your car that was suffering the damage?
Here are some reasons why you should seriously consider renting a car on your next cross country road trip:
If your car is a gas guzzler, renting a fuel efficient vehicle might be smarter on the wallet in the long run.
Just in case that semi truck accidentally hurls a rock in your direction, it won't be your windshield with a crack.
If there is a car accident on your road trip, it won't be your vehicle that gets damaged.
Putting thousands of mountain miles on your vehicle will require additional transmission and engine maintenance in addition to the huge hit you would take on depreciation.
Sometimes, a rental car might be more comfortable or enjoyable than your own vehicle.
A rental may also have additional space for luggage, or more ground clearance than your own vehicle; enabling you to take wild, memorable off-road adventures.
5. Forget Luxury and Choose Homey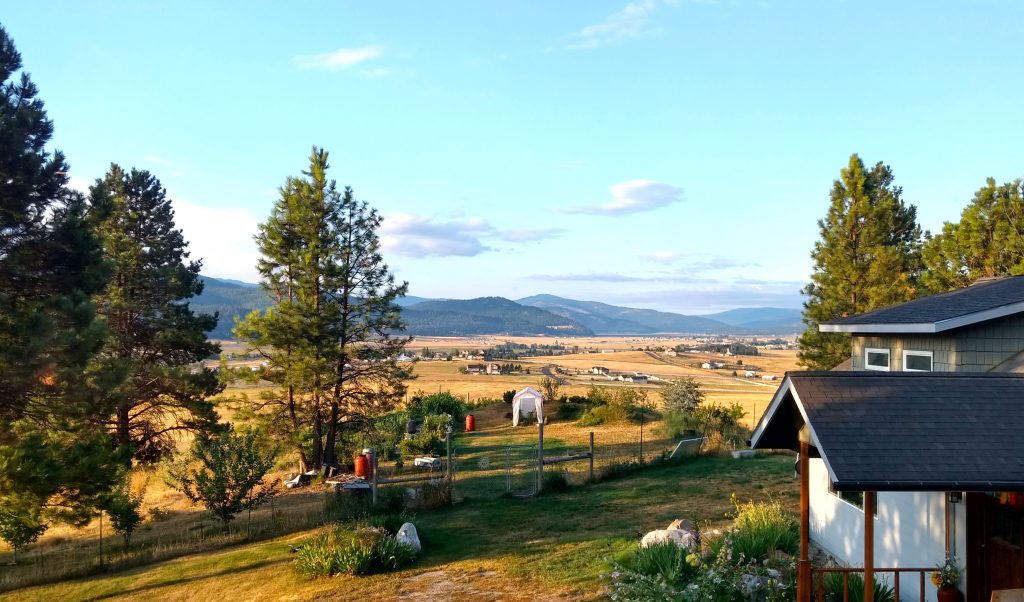 Understandably, for some, the allure of travel is the promise of a luxury hotel with endless amenities. However, this is not very practical on the pinching pennies road tripper budget.
If you want to not feel like just another cube in a building, consider an AirBNB stay! They tend to be cheaper than hotels and usually offer a more "hygge" experience. Say so long to those party animals down the hall or that one kid that keeps jumping on the bed in the room above yours!
Are you worried about not having that fitness center or swimming pool that you're accustomed to having at your hotel? Ask yourself honestly… How often do you use these "free" services at a hotel. SOME AirBNB's even offer these amenities!
Also, it is true that you could capitalize on a hotel's included continental breakfast or buffet to help save money on food. But, what if I told you that most AirBNB's offer a pantry and kitchenette to their guests?
Many kind hosts stock the fridge with standard necessities or offer to purchase snacks for you to enjoy during your stay. We've had wine, champagne, farm fresh eggs, hot and cold cereals, snack bars, popcorn, fresh fruit, beef jerky, milk, juices, coffees, and teas offered to us on numerous occasions at our AirBNB stays.
I also enjoy AirBNB's because somehow, they feel more like home. The places are decorated and stocked as if you are a visiting relative instead of just another cookie cutter room with questionable carpet.
Ultimately, to ensure maximum road trip savings, you can ask to couch surf at a friend or family's home along your route as well!
6. Steer Clear of Tourist Traps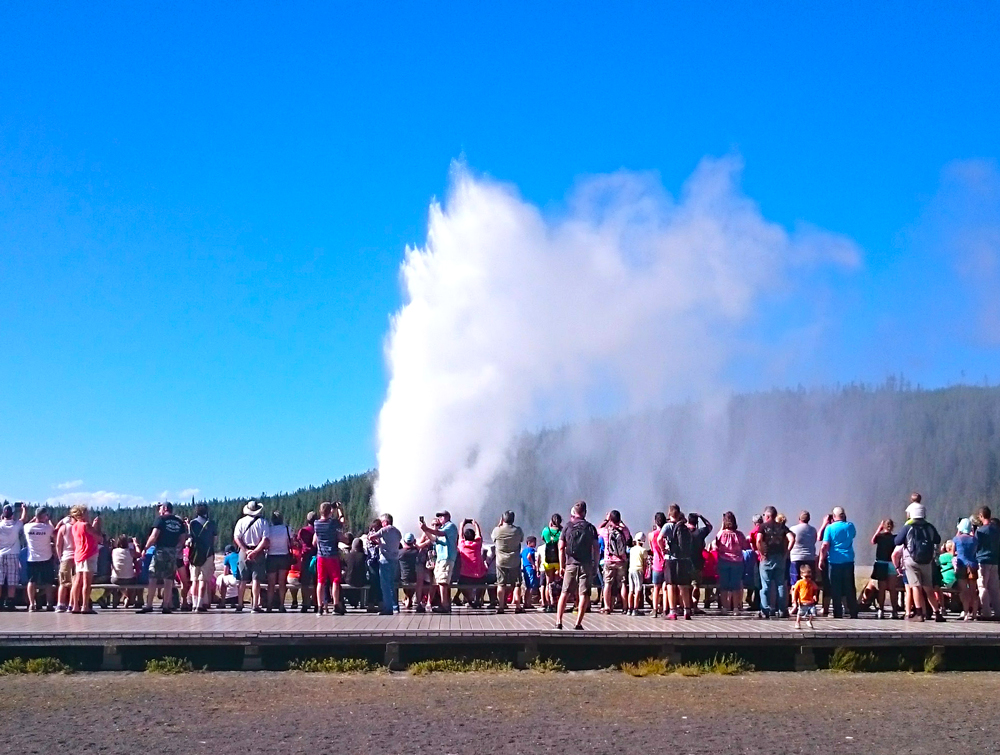 Chances are, you already know what you want to see or do before your arrive at your destination. RIGHT? My little organizers?
Don't give your hard-earned money away to a group guide for a mediocre excursion! More often than not, our experiences with group activities are something akin to feeling like a herd of cattle being prodded along at the guide's hurried pace.
Don't jump on the excursion bandwagon when you can explore on your own. Better yet, do it at a time of day when nobody else will be there such as sunrise or sunset!
Popular attractions and restaurants tend to be more expensive. We've also discovered that occasionally, the park right next door (I'm talking to you Grand Teton National Park!) or the restaurant down the street is just as good, if not better, than the overly hyped attraction. Find the hidden gems along your route by researching for road trip savings!
7. Use Cash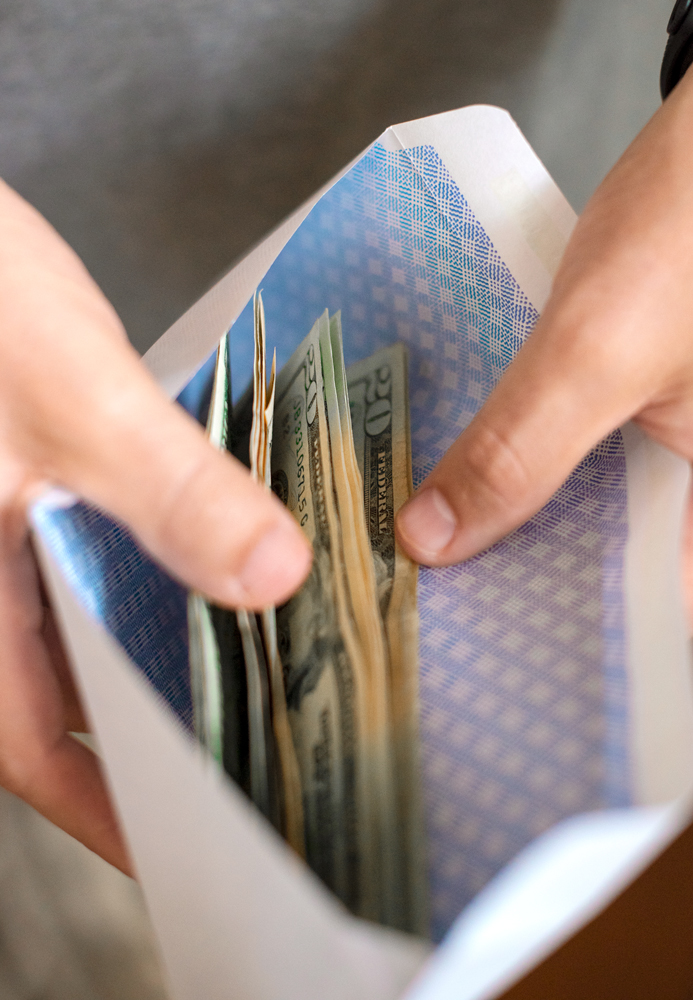 Another good penny pinching trick is to carry cash with you instead of a debit or credit card. I'm not saying to leave your cards at home, but maybe put them with your passport in your luggage, and keep your cash front and center with your wallet.
Are you not sure how much cash to carry on you at any given time? Our rule of thumb is to keep it simple. Don't be flashy with large bills, but carry at least $100 at a time. In addition, it's much easier to tip and pay fees if you have a good variation of smaller bills.
We're a big fan of Dave Ramsey's envelope system! We typically have multiple envelopes with the set amount of cash in each. Our envelope titles are usually something like "Souvenir Cash", "Restaurant Cash", and "Admissions Cash", etc. We keep these envelopes tucked away in our luggage so we don't lose them.
TIP: Don't buy souvenirs that are fragile or may melt in a hot car. We don't have experience about this…not at all. NO sirree.
Before we begin our road trip, there is a designated amount in each envelope and once we've spent it all, well…that's all she wrote.
What travel hacks have you used to save on your trips? Drop me a line in the comments below!
If you enjoyed this read, please share!