Snorkeling in Oahu is one of the most incredible water activities to do on your Hawaii vacation! The best places to snorkel in Oahu are easy to find all over the island.
However, there are some things to consider before embarking on your ocean adventure. The time of year, the wave and tide forecast, and your swimming skills will determine which is the best snorkel spot for you!
NOTE: As of January 5, 2022- Stay up to date on Oahu's travel guidelines here. Furthermore, consult the Hawaii Travel Requirements website before you plan your trip to any Hawaiian island.
Disclaimer: This post is in no way sponsored. We paid for all the activities mentioned and all opinions are our own. This page may contain affiliate links, which means I may earn a commission (at no extra charge to you) if you make a purchase after clicking my link. Thank you for being a loyal reader!
Snorkeling Gear
Waterproof Pouch or Dry Bag- we put our phones, car keys, and ID's in this pouch and snorkel with it on us.
Underwater Camera- we use the Osmo Action camera! The stability is exceptional and I love that there is a front facing camera.
Underwater Diving Rig- this guy is a lot easier to handle than a selfie stick (and not drop) when swimming in the ocean.
Snorkel mask and fins- we love the full face masks, which we purchased from Wildhorn Outfitters Seaview 180 Collection. They don't fog up as often and is much more comfortable to wear for longer periods of time.
However, a mask and snorkel set and snorkel fins work great too (and it allows you to dive!).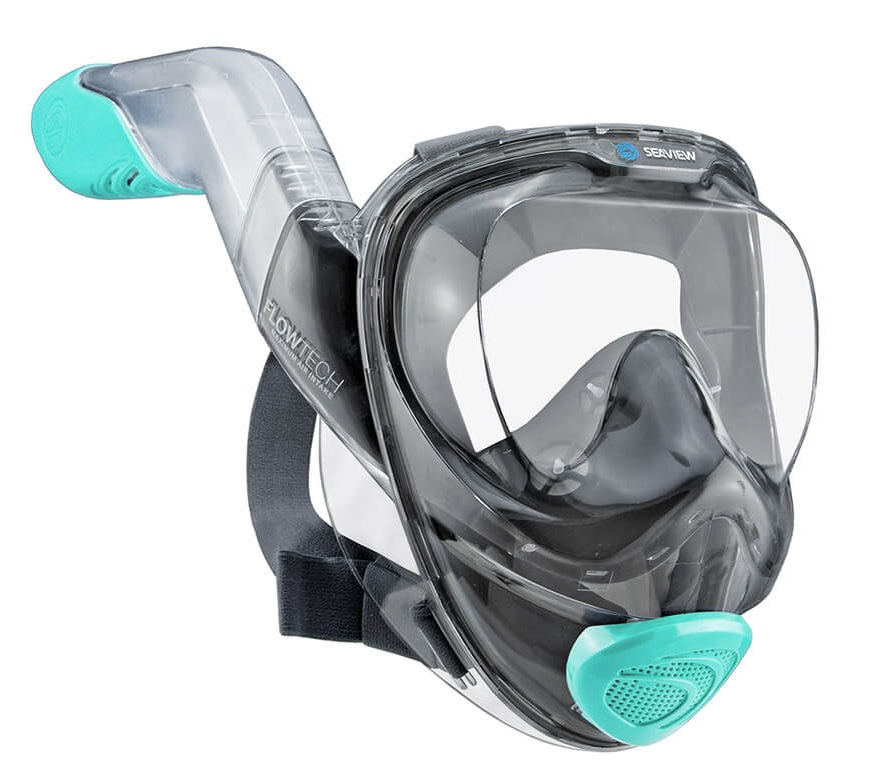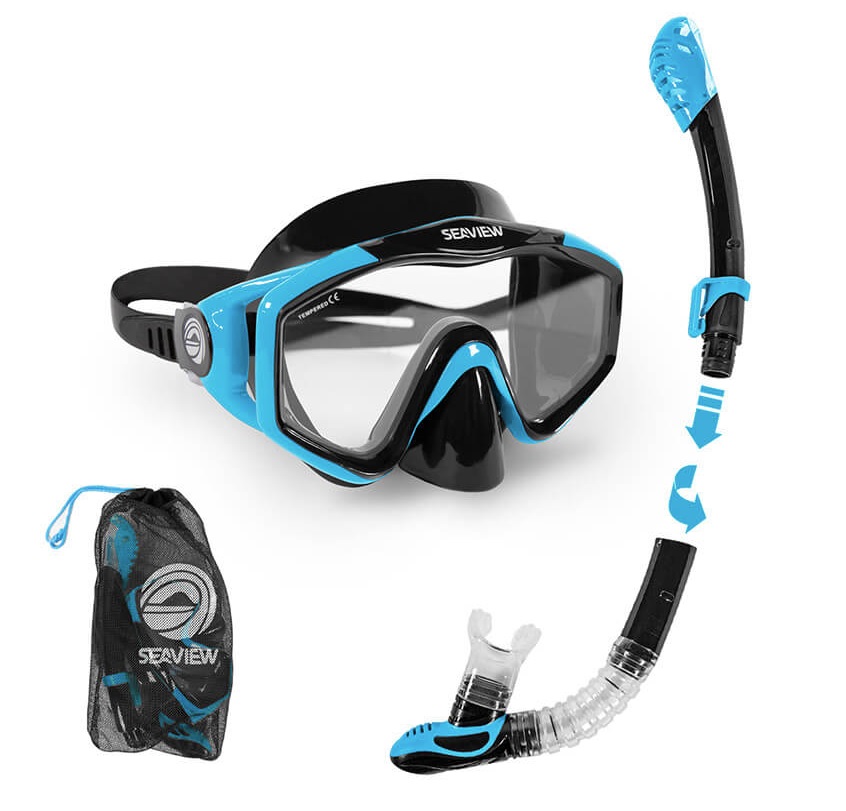 Inflatable Snorkel Life Vest (or pool noodle)- if you aren't too confident in your swimming skills or even if you just aren't comfortable swimming in the open ocean, a snorkel life vest is great to have! I've also seen others snorkel with a boogie board or pool noodle.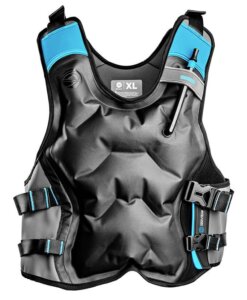 Reef Safe Sunscreen- it is SO important to use a sunscreen that is safe for the coral and ocean life when snorkeling. Use a sunscreen without oxybenzone or octinoxate.
Other miscellaneous needs for snorkeling in Oahu-
water shoes
rash guard or sun shirt
a spray bottle with water and a bit of baby shampoo to use as an anti-fog spray on your mask/goggles
a spray bottle with half of white distilled vinegar and half water for jellyfish stings
Snorkeling in Oahu Safety Tips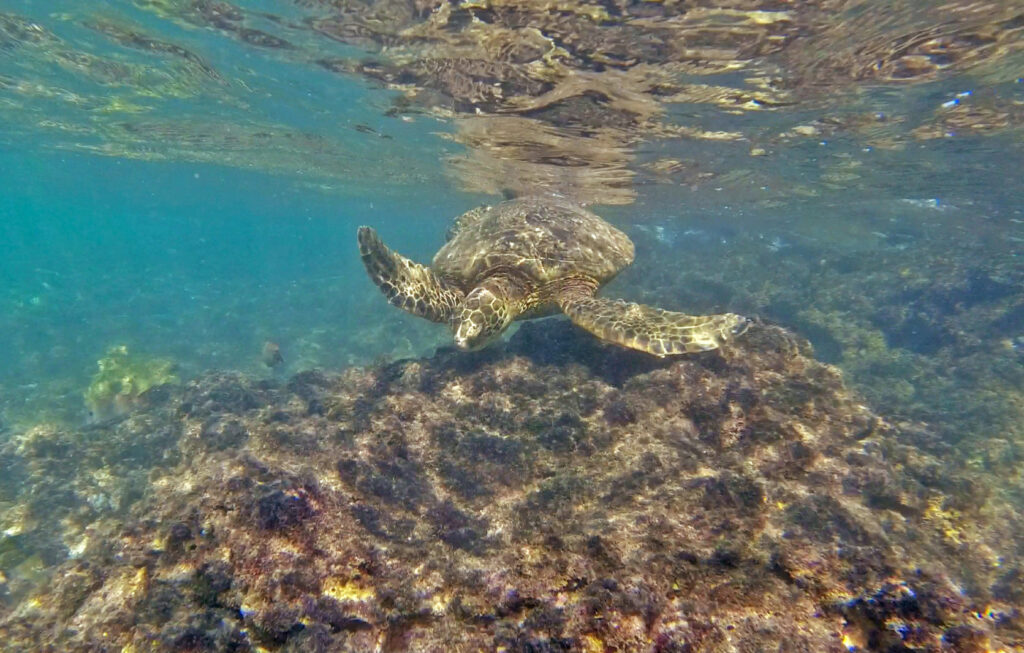 Do not snorkel alone! Always have a buddy with you in the water!
Be sure to check the wave forecast and tide of the location you want to snorkel at (the day before or day of).
Respect the ocean- never let your guard down! Check Hawaii Beach Safety for Oahu beach conditions.
Not all snorkel beaches on Oahu have lifeguards. Swim at your own risk.
If you're unsure of snorkeling in open water, try bringing a pool noodle or wearing a snorkel life jacket.
Use reef safe sunscreen to help protect Hawaii's marine ecosystem.
Do not leave your personal belongings on the beach. Use a waterproof pouch to bring your phone, keys, ID, etc. with you in the water! Or, if you are sure nobody is watching you, bury your stuff in the sand in a bag.
Do not touch the coral or walk along the reef. These can look like rocks, but it is a living organism! Plus, you could cut yourself because it's very sharp.
Watch for sea urchins hiding in crevices of the coral. If you get a needle stuck in your skin, it's no fun.
Do not touch the wildlife! It is illegal to touch the honu (sea turtles) and monk seals.
Sharks aren't much of a concern. Just be aware of your surroundings and don't flail or make large splashes in the water. This mimics shark's prey and could signal to them that you are in distress.
Best Time to Snorkel in Oahu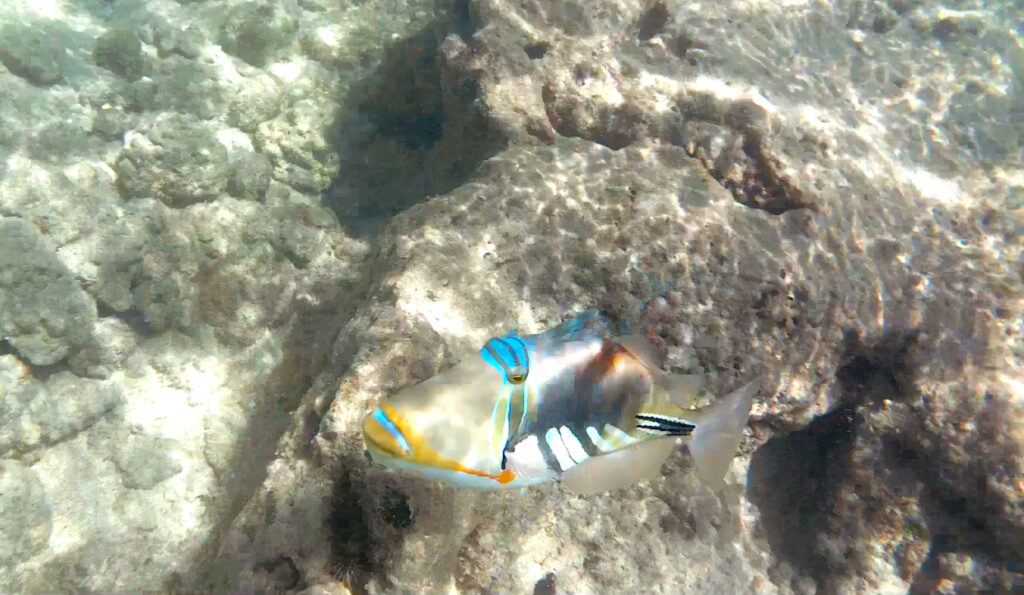 The best time to snorkel in Oahu depends on the beach you wish to snorkel at. During the winter months (November through April) it's generally a better idea to stick to coves and lagoons that are protected from the waves. This would include Hanauma Bay and Ko'Olina Lagoons.
In the summer months, the north shore is snorkeling heaven. Three Tables and Shark's Cove are the most incredible snorkeling spots from June through September. Kahe Point and Makaha could potentially be snorkeled all year round, however be sure to check the wave forecast beforehand as these two locations are open water.
In addition, when planning your trip to Oahu, I would highly recommend booking based around the jellyfish influx calendar. Wait…Oahu has a jellyfish influx?! Yep! Monthly! Mostly, this influx affects the southern shores of Oahu. However, it can sometimes wrap around to the sides of the island. Check out the Waikiki Aquarium Box Jellyfish Calendar when choosing the dates for your Oahu trip and snorkel locations.
Three Tables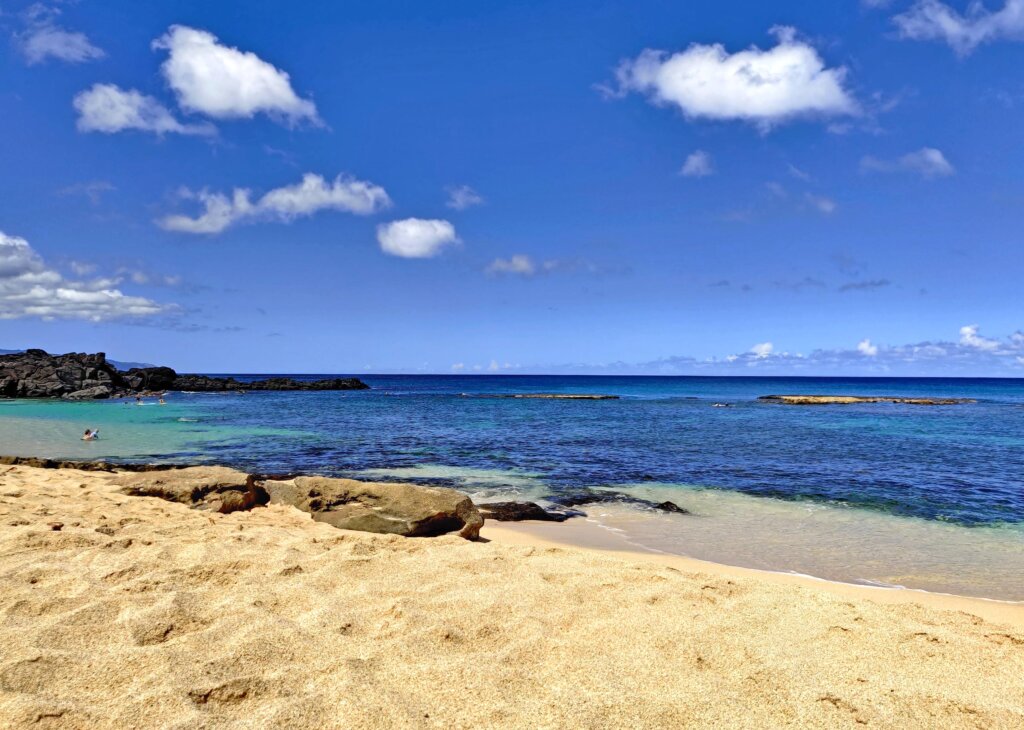 Three Tables is located on the North Shore of Oahu. The beach is actually right next to Shark's Cove- another snorkel spot I mention below! It's called three tables because there are three large reef formations (you can see the tops of the reef above the water during low tide!).
Three Tables is my absolute favorite snorkeling spot in Oahu! In the summer months, the water is flat, sparkling, and teeming with marine life. The coral is more colorful and the fish are more abundant. There are endless nooks and crannies to explore at Three Tables!
Tips for Snorkeling at Three Tables
Three Tables is best snorkeled in the summer, because the winter brings intense waves that render this snorkeling oasis nearly unrecognizable.
Unlike what the name suggests, do not sit or walk on the tops of the "table". It is live reef!
Only snorkel past the tables if you are a confident swimmer.
Parking can be problematic. Try to park in the lots near Shark's Cove and walk to Three Tables.
Shark's Cove
The most popular snorkeling spot on the North Shore is Shark's Cove. Contrary to its name, there are no sharks here! It got its name because of the sharp, jagged rocks and coral. You definitely want to wear water shoes or snorkel flippers when exploring this water wonderland!
To the left of the cove is a large, shallow tide pool that's ideal for kiddos and less confident swimmers. The tide pool is easy to explore year round, but Shark's cove should be avoided during the winter months due to high waves.
Tips for Snorkeling Shark's Cove
There are restrooms and a wash station.
Keep your eye out for the "Aloha" sign spelled out on the ocean floor while snorkeling!
There isn't a sandy "beach" area to set up or keep your things when snorkeling the cove area. So, you may have to walk a ways before getting into the water if you want to set your stuff on the sand.
Kahe Point (Electric Beach)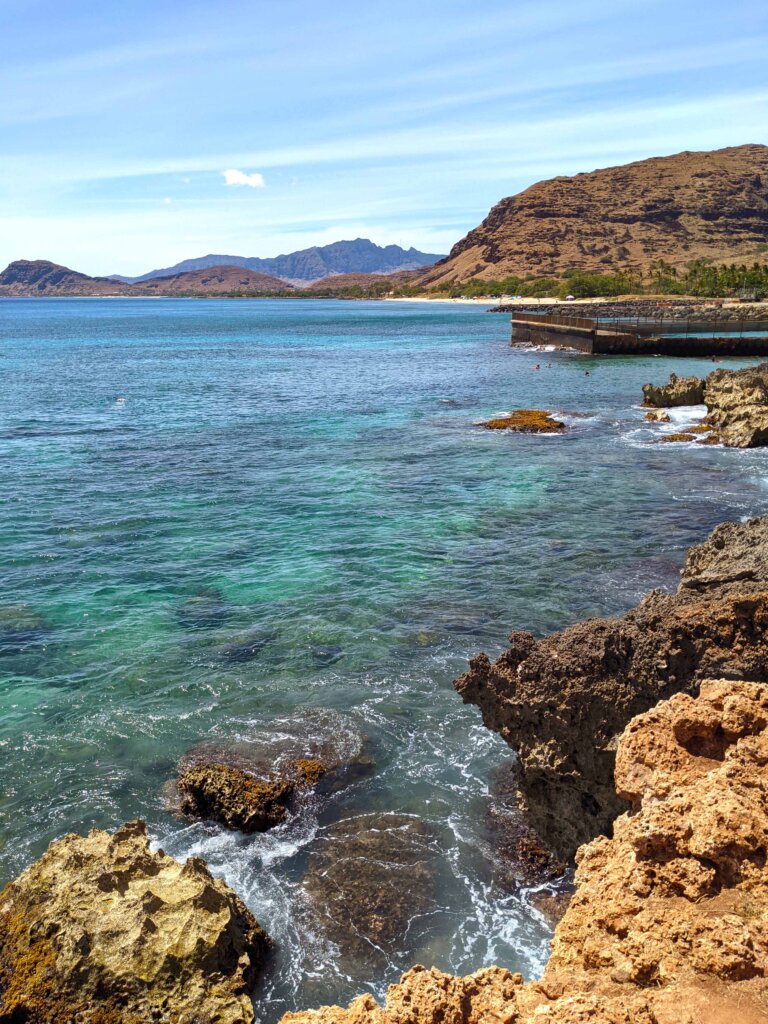 Kahe Point, or Electric Beach, is located on the west side (leeward) of the island. There is an electric power plant located across from the beach. The plant has a two large cooling pipes that stretch out into the ocean. Due to the warm water it creates, this area attracts tons of fish, turtles, rays, and dolphins!
Kahe Point is open water snorkeling, so it's better for confident swimmers. Always check the tide and surf forecast before entering the ocean.
Tips for Snorkeling at Kahe Point
The small beach at Kahe Point can be difficult to enter and exit due to waves. Try entering the water at the adjacent Track's beach, then swim out towards Kahe Point and the pipe.
DO NOT swim past the pipe. The current is strong and can carry you out to sea.
If you do see dolphins, you are required by a recent Hawaii law to swim away from them. Do not pursue them.
There is a really neat buddha statue towards the right of the pipe along the coast. See if you can spot it!
Kahe Point has restrooms and a wash station. Track's beach also has a wash station.
There is an occasional lifeguard that patrols the area on jet ski.
Ko' Olina Lagoons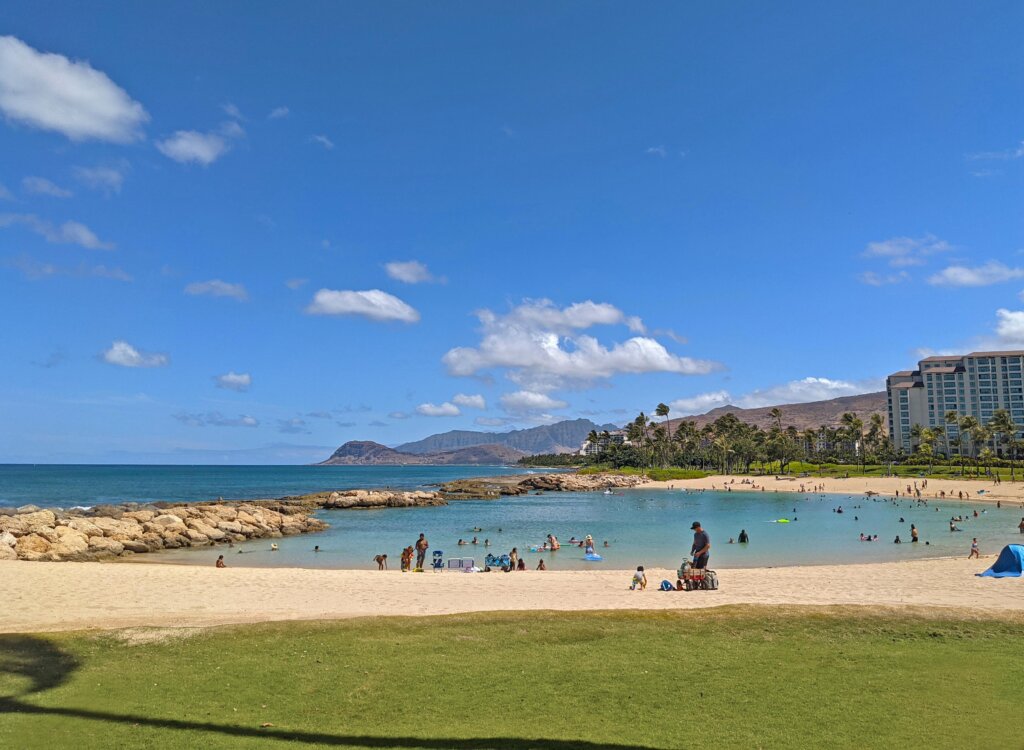 Ko'Olina is a resort area on the west side (leeward) of the island. There are four lagoons with parking lots for the locals and other tourists. However, the last lagoon (lagoon 4) has the largest parking lot and you're more likely to find a spot in this area. There are walking paths that connect all the lagoons, so you could park at one and walk to another.
The lagoons are safe and easy to snorkel in pretty much all year long. You're likely to see plenty of fish, including needle fish at the surface (they are harmless!). Be on the lookout for sea turtles or monk seals sunbathing on the sand!
Tips for Snorkeling at Ko'Olina
Umbrellas, tents, or canopies are not allowed on the beaches at Ko'Olina.
Bicycles are not allowed on the sidewalks.
Some lagoons have restrooms and washing stations.
You may not need fins when snorkeling here, but you might want to wear water shoes. Sea urchins are abundant along the edges of the inlets to the cove.
Although the lagoons are usually calm, be aware that the inlets can have strong surges of waves and currents. It's easy to get pulled out of the lagoons into open ocean. Swim with caution near the openings!
Hanauma Bay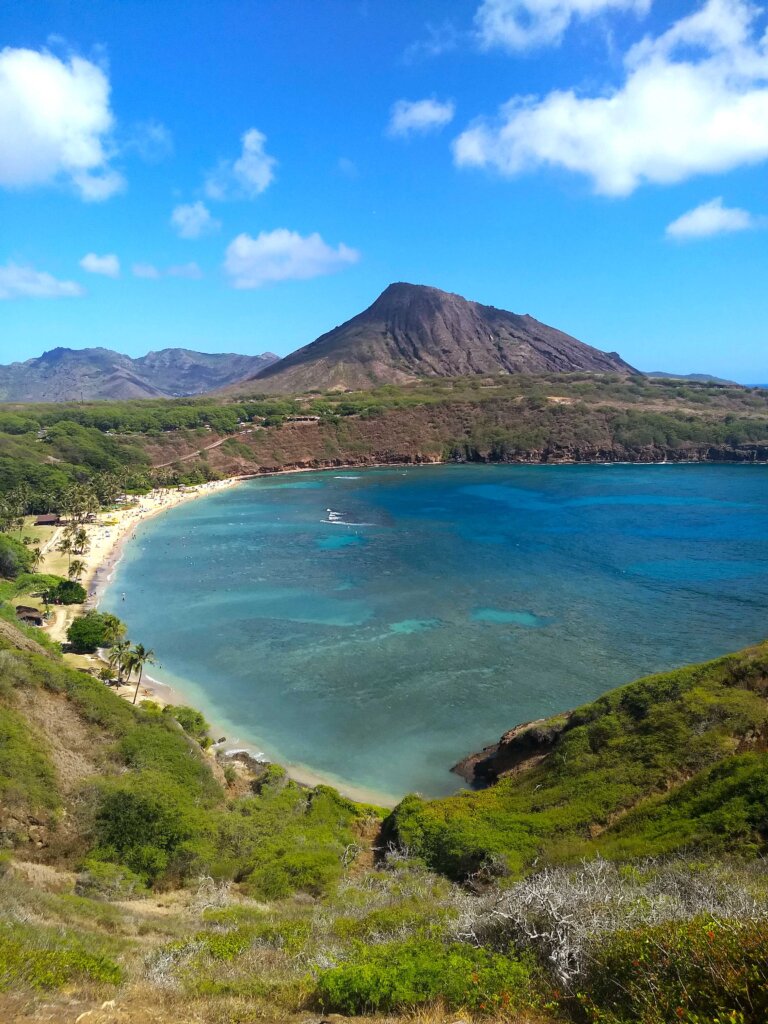 Hanauma Bay is the most popular spot to snorkel in Oahu. The bay was formed within a volcanic cone. The coral is intricate and the fish are large and colorful. This is my favorite place to spot rainbow parrot fish and the Hawaiian state fish, Humuhumunukunukuapua`a (say that 10 times fast!). We've also encountered many monk seals lounging on the beach.
Hanauma bay is tricky to get into these days. Tickets must be reserved in advance and only 1,000 visitors are allowed per day. In addition, the bay is closed on Monday and Tuesday of every week.
Tips for Snorkeling at Hanauma Bay
Visit the Honolulu Parks & Recreation website for ticket reservations.
All visitors must view the orientation video.
Hanauma Bay is open 6:45AM to 4PM, Wednesday through Sunday.
Snorkel gear is available for rental. There are also restrooms and a wash station.
Park entry fee per visitor is $25, $3 per vehicle for parking, and the tram ride from the bay to the visitor center and back is free.
Makua Beach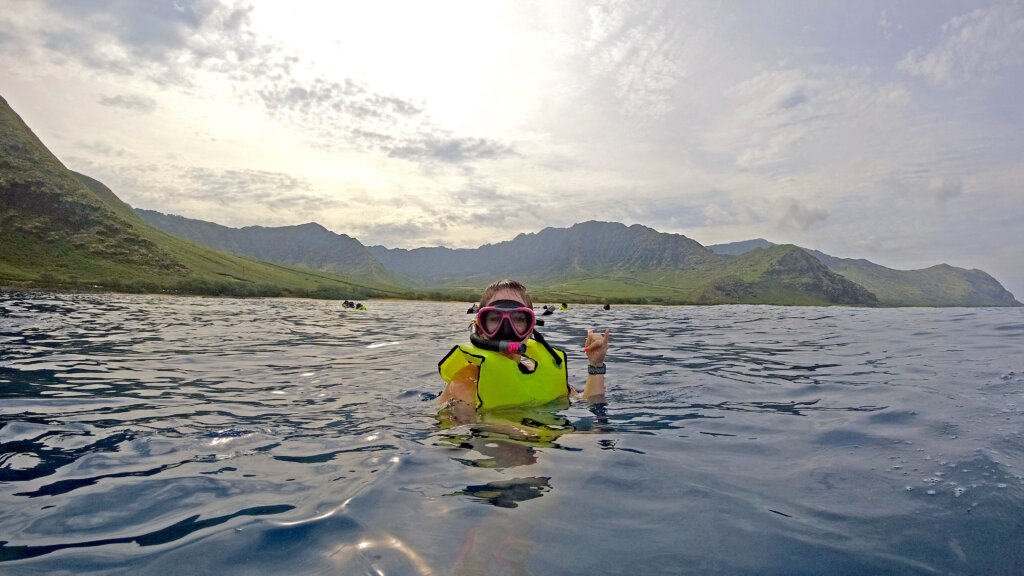 Makua Beach is located on the west side of the island (leeward side). This pristine stretch of beach is frequented by locals more so than tourists, because it is an hour drive from Honolulu.
Makua is usually calmer for snorkeling in the summer. However, it is best to check the tide and wave forecast before attempting to snorkel here. It is open water and can be challenging to swim when the currents are strong.
We've seen sea turtles, Hawaiian spinner dolphins, and Spotted Eagle Rays here before!
Tips for Snorkeling at Makua Beach
Be aware that snorkel tours frequent this area, so keep an eye out for boats!
Parking can be challenging. The parking lot is not paved. When in doubt, park along the road.
No restrooms and no lifeguard.
Laniakea Beach (Turtle Beach)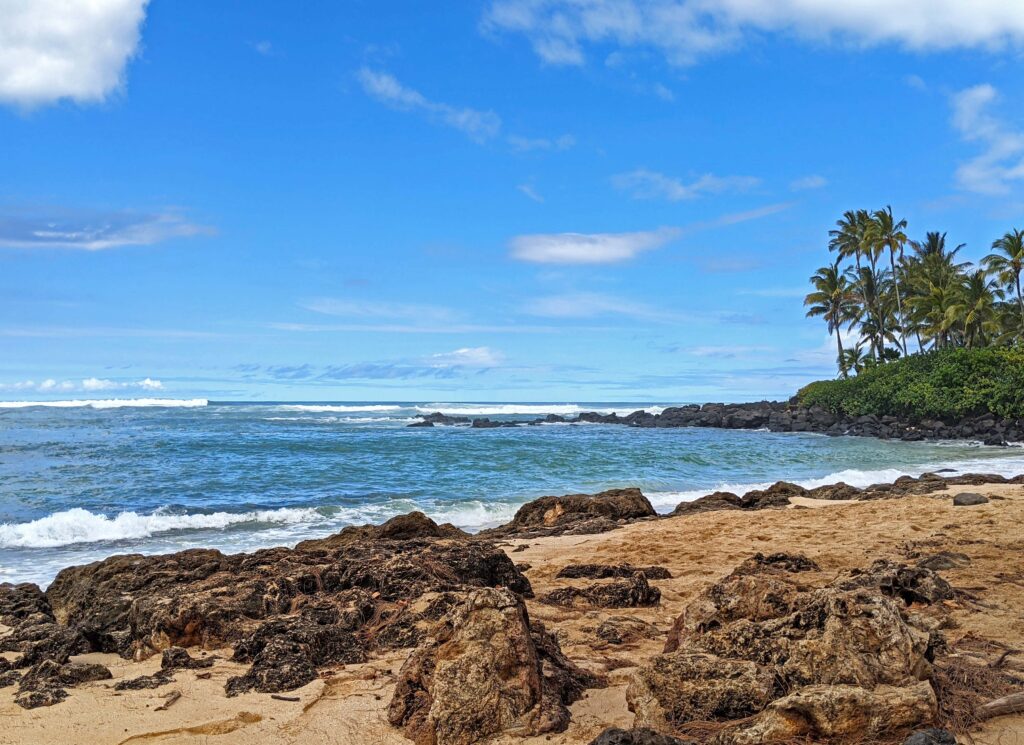 Laniakea is a great snorkel spot during the summer. This is an extremely popular beach for turtle watching (hence the nickname, Turtle Beach). Alternatively, during the winter, this is a great spot to watch some massive waves and the occasional surfer!
There's a bit of tension and frustration from the locals about the popularity of Laniakea. Tourists tend to block up the two lane road and overwhelm the already fairly small beach. Do your part by respecting the local residents and environment! Don't block the roadway or park in driveways.
Tips for Snorkeling at Turtle Beach
Avoid on the weekends or in the late morning to miss the large crowds.
Be weary when snorkeling along the reef shelf along the left side of the beach. This is a popular spot for the turtles as they munch on the seaweed, however if a strong wave comes it could knock you onto the reef.
DO NOT touch the turtles or invade their space by disregarding the caution ropes or cones.
Waimea Bay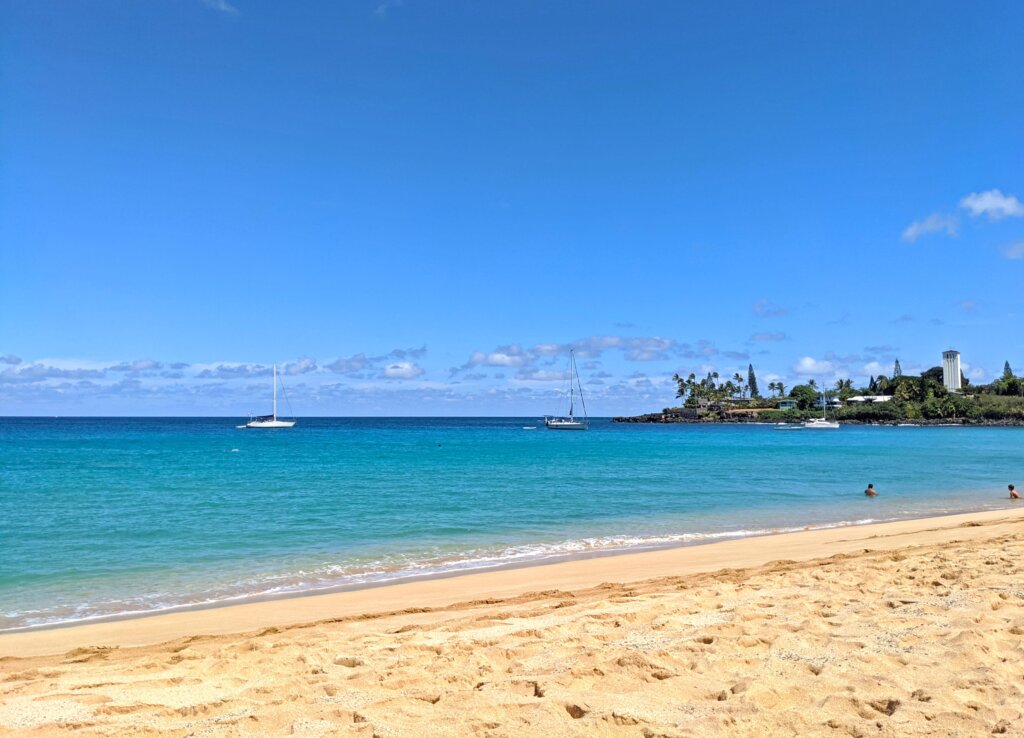 Waimea Bay is located on the North Shore of Oahu, right across the street from Waimea Valley. The bay is most popular for swimming and jumping from the nearly 30 foot "big black rock". However, the bay can be a snorkeling oasis, as well!
Similar to the other North Shore snorkeling locations, Waimea Bay is best in the summer months. You won't see as much tropical fish unless you focus on the reef along the edges of the bay. But, the crystal clear water and rippling sand makes for fun diving and swimming anyway!
Hawaiian spinner dolphins frequent the area, especially in the morning hours to rest in the bay. If you are a confident swimmer, you can explore further out from the bay along the reef formations past the big black rock.
Tips for Snorkeling at Waimea Bay
This bay is popular for fishing, so watch out for fisherman and their lines!
There is parking (can fill up quickly) and restrooms at Waimea Bay.
Lifeguards are present from 9AM to 5PM.
Waimea Bay is more suitable for confident swimmers, so be cautious.
If you do see dolphins, you are required by a recent Hawaii law to swim away from them. Do not pursue them.
Best Snorkeling in Oahu Conclusion
Snorkeling in Oahu is superb throughout the year as long as you know where to go! Oahu has a variety of colorful fish, delicate coral, and incredible wildlife such as the honu (sea turtle), monk seal, and spinner dolphins.
More Hawaii Blog Posts:
Did you enjoy this read? Please share and pin for later!