Waterfall hikes are pretty much my favorite kind of hike…okay, maybe it's a tie between waterfall hikes and overlook hikes. But, when you get BOTH in one hike, that's when you know it's epiiic!
I'm always on the hunt for a good waterfall hike that leaves you in awe.
The falls have gotta be tall and/or have strong cascades, potentially cast a rainbow in the sunlight, and leave you feeling like you just got drenched by a passerby vehicle on the street! Haha, kidding! …sort of
Disclaimer: This post is in no way sponsored, we paid for all the activities mentioned and all opinions are our own. This page may contain affiliate links, which means I may earn a commission (at no extra charge to you) if you make a purchase after clicking my link. Thank you for being a loyal reader!
Vernal Falls & Nevada Falls of Yosemite National Park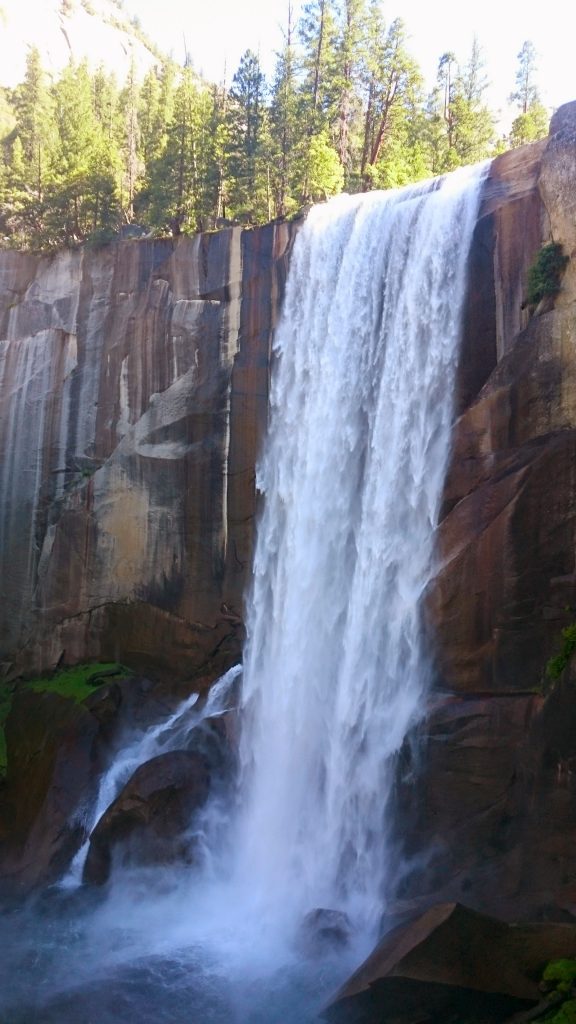 This waterfall hike holds a special place in my heart because it was the first National Park trek that Brian and I ever completed.
The Vernal Fall and Nevada Fall Trail is rated as moderate to strenuous. Depending on your route, the trail could be 5 to 9 miles long.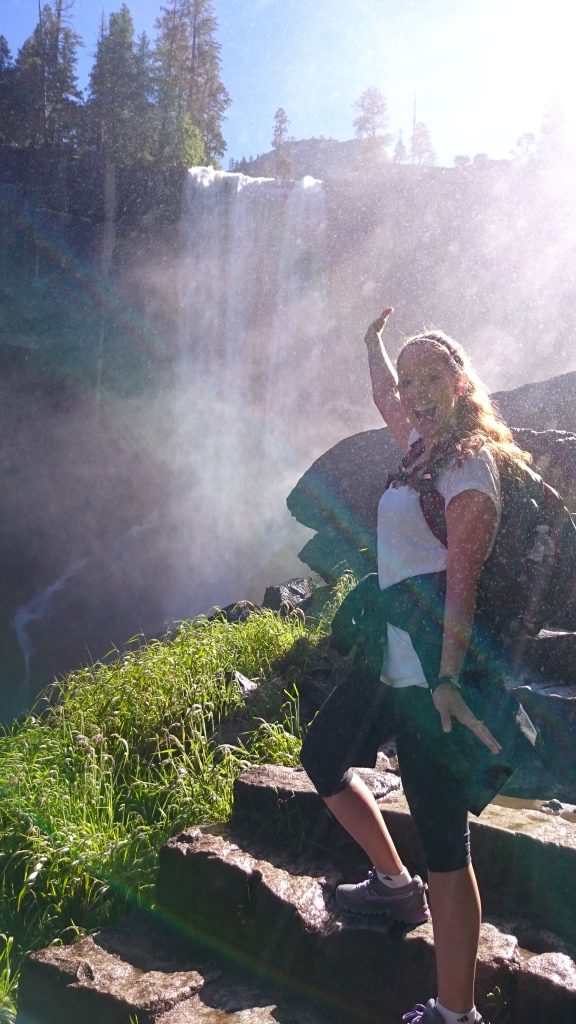 Although the hike was strenuous for us newbies, my favorite part of the entire day was sitting at the top of the waterfall with Brian. We listened to the water plummet over the cliff and ate our peanut butter sandwiches.
We both had to pinch ourselves occasionally to make sure this was real!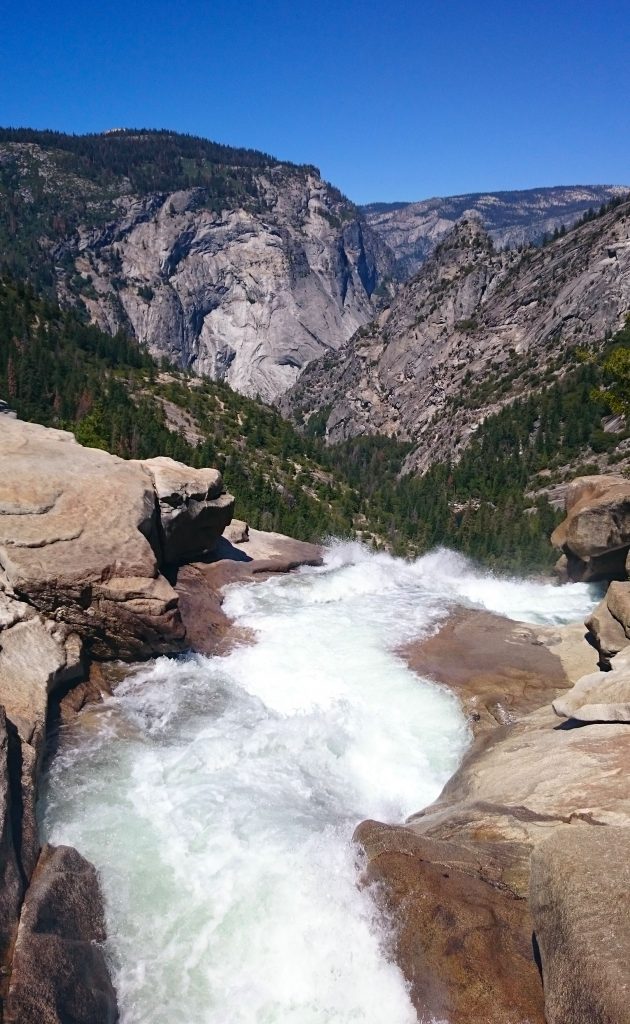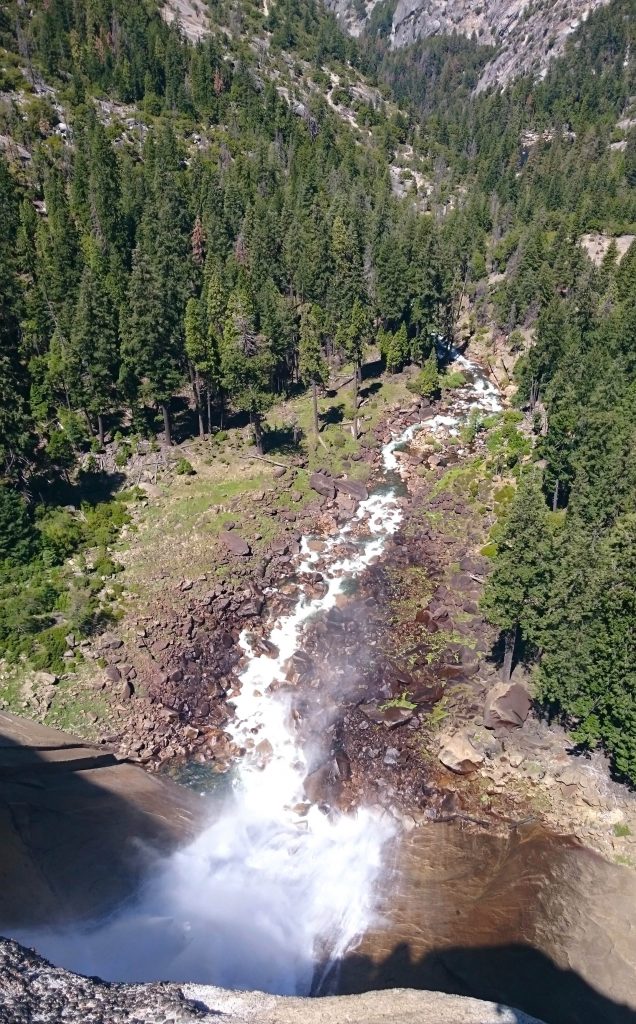 The waterfall flow was still in full force in the month of July! And it wasn't too hot while we climbed the switchbacks.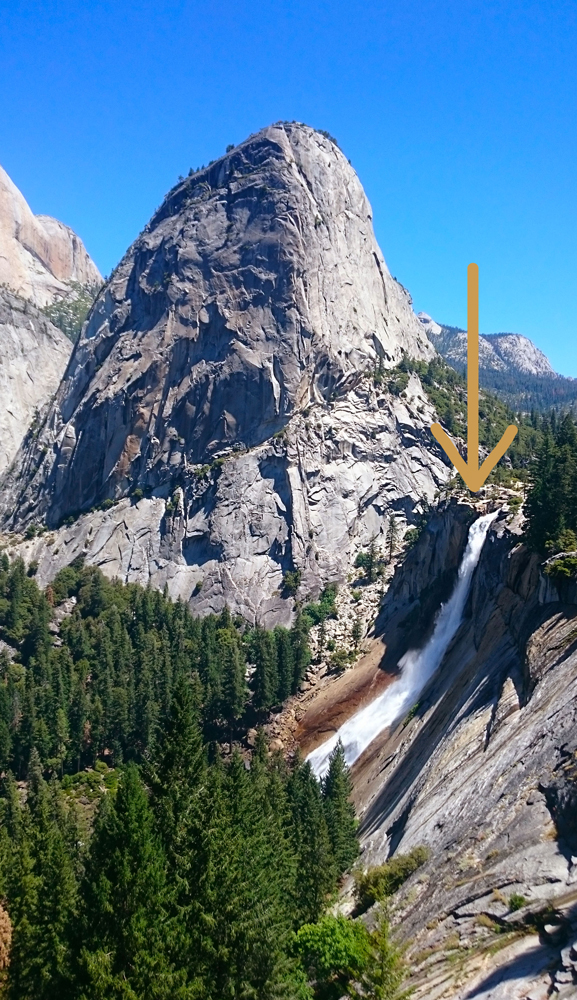 We opted for the longer route that looped back along the John Muir Trail which was roughly 9 miles. Including stops for photos and lunch, the hike took us all day and later inspired us to purchase trekking poles to save our knees.
Bow Glacier Falls of Banff National Park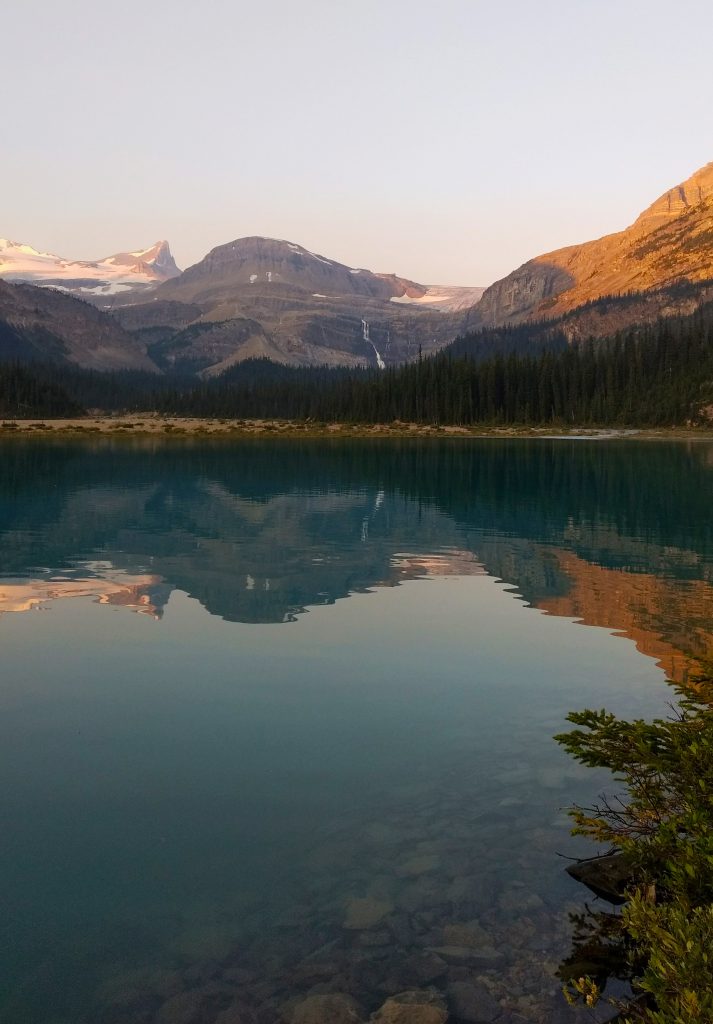 Hiking in Canada was my absolute favorite and this hike made the experience even better!
Bow Glacier Falls measures in at 410 feet tall.
We began before the sun had risen and it was a brisk 40 degrees in August.
Bow Glacier Falls is about 6 miles round trip and rated as moderate. The path is fairly flat until you reach a section of very steep stairs in the last mile of the hike.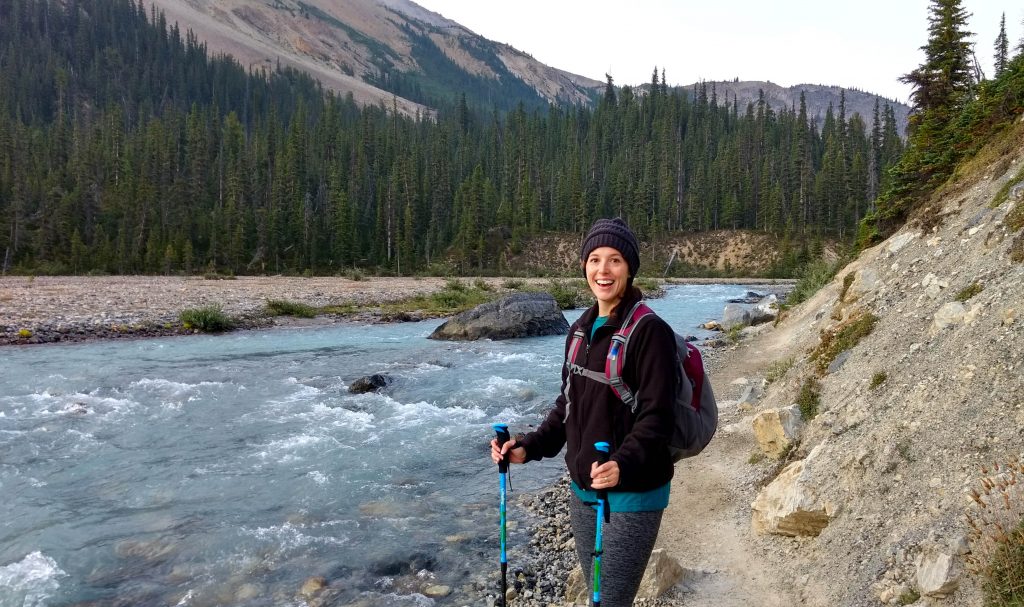 I love that the trail followed the outskirts of the Bow Glacier Lake and river to the waterfall!
We were lucky to have the trail to ourselves! It pays sometimes to wake up at 3AM, right?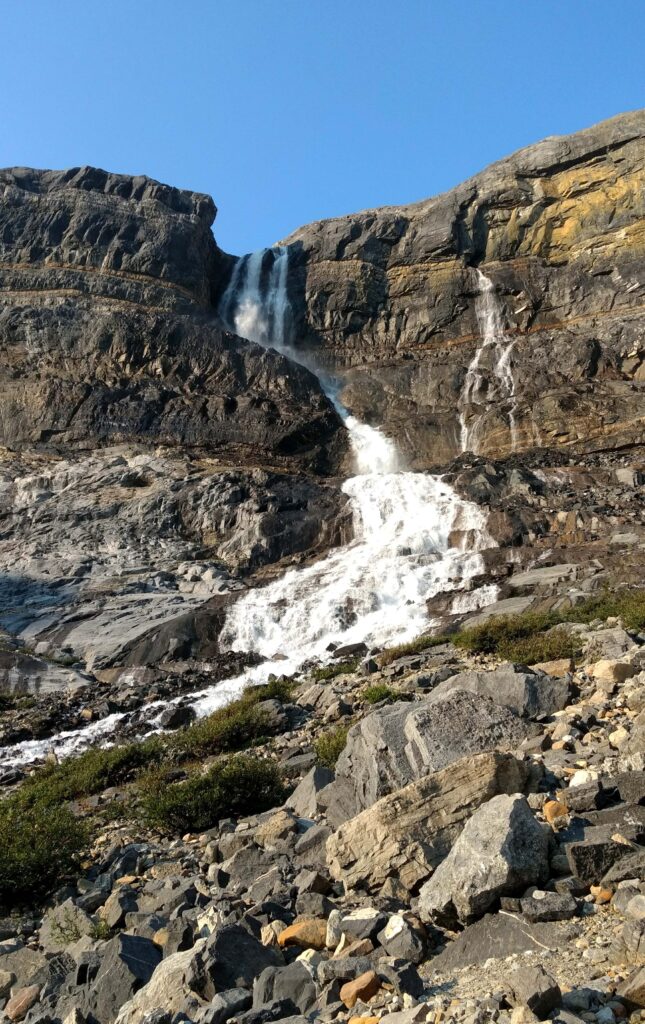 St. Mary Falls and Virginia Falls of Glacier National Park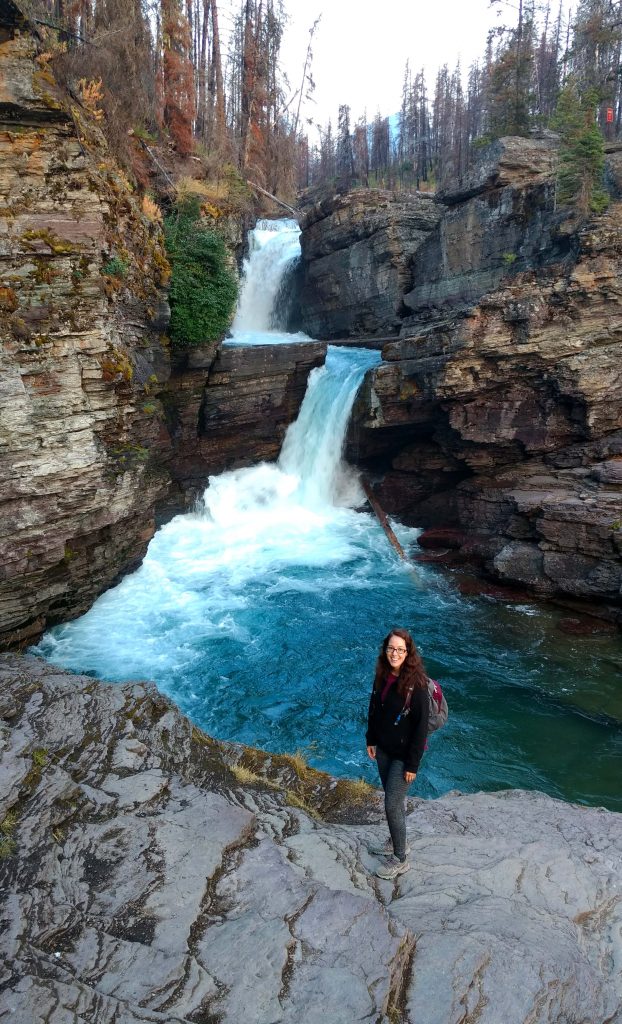 This waterfall hike is the easiest on this list, but it certainly doesn't disappoint! The terrain isn't challenging and the waterfalls are some of the most gorgeous sights to behold.
St. Mary Falls drops about 35 feet in three separate tiers. However, the two largest are the ones shown in the photo above and are typically the most photogenic.
Beginning at the St. Mary Trailhead, the hike is about 3.5 miles round trip and rated as easy.
You'll pass a lot of smaller unnamed waterfalls on your way to the last waterfall, Virginia Falls. These are great photo opportunities as well!
I remember being amazed at the sheer height of Virginia Falls, although the falls is only about 50 feet tall.
We walked right up to the base and could feel the splash and mist on our faces.
Timberline Falls of Rocky Mountain National Park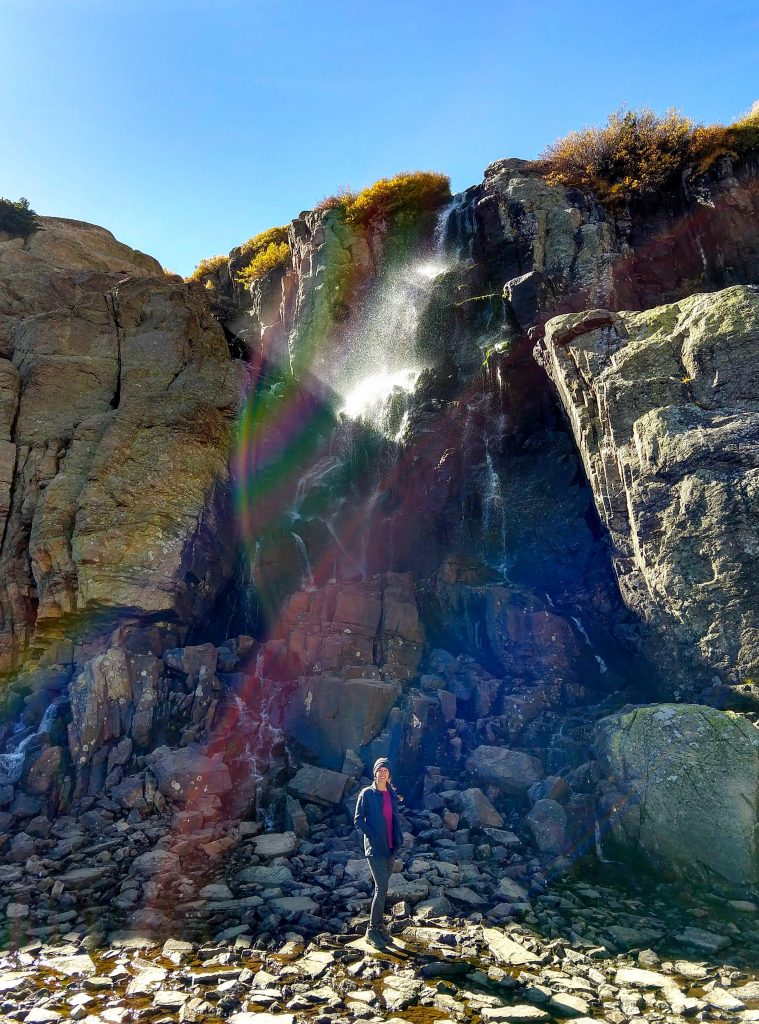 We attempted the 10 mile hike to Sky Pond in September. We made it to Timberline Falls, just a half mile short of Sky Pond, and called it a win, haha.
The main portion of the waterfall drops roughly 100 feet and continues cascading down the valley below toward the Loch.
The hike to Sky Pond is extremely scenic. We saw countless creeks, smaller waterfalls, and lakes.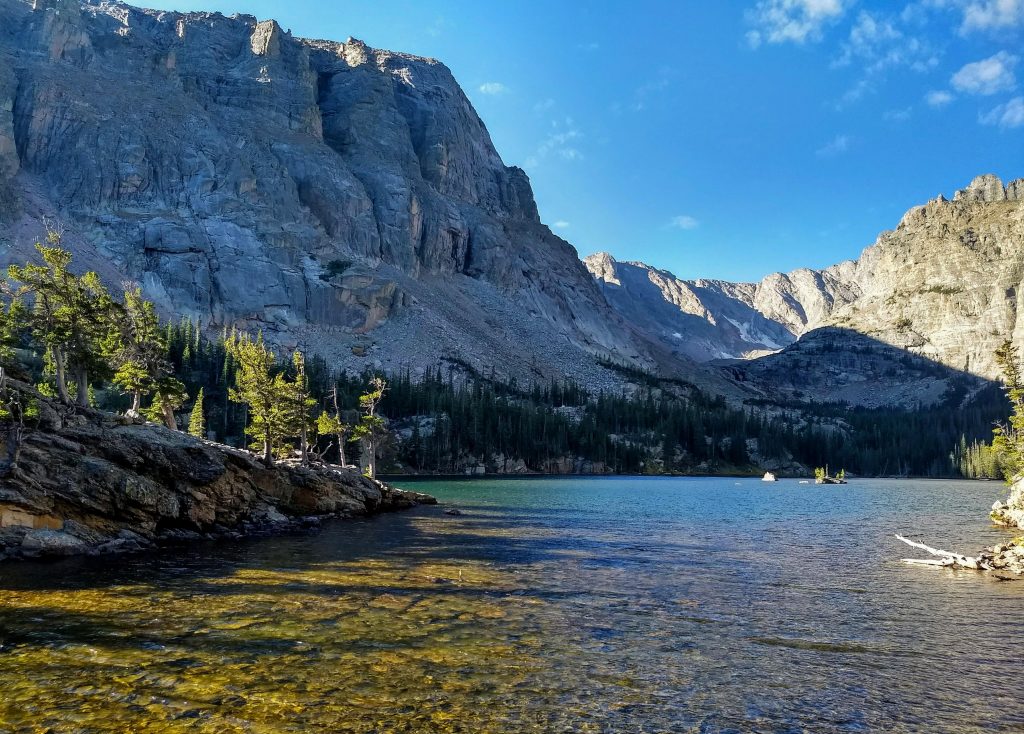 After passing the Loch and heading up to the Lake of Glass, the trail became a steady incline on loose rocks.
I personally got nervous about my footing.
Some intense scrambling was required to get to the top of the Lake of Glass. Rather than risking life or limb, we hung out at the base of Timberline Falls.
Although, it was the first trail we've never completed, I still enjoyed the hike and suggest it for incredible waterfall sights!
Zapata Falls near Great Sand Dunes National Park
I think the drive to get to this trailhead was scarier than the actual hike, haha!
Zapata Falls is located about 30 minutes south of Great Sand Dunes National Park. The hike is only about a mile round trip, however, it reminded me of hiking in the Narrows of Zion.
You will be walking through quick flowing water, slippy rocks, and narrow crevices to see the waterfall.
Once you are finally inside the little canyon, it's glorious! The cracks of light seeping through the openings make you feel like you're in a cave in the depths of the earth.
This waterfall is only about 30 feet tall.
Of course, we awoke early and had this waterfall all to ourselves in September. The water was very cold, though! I would recommend bringing back-up shoes and socks.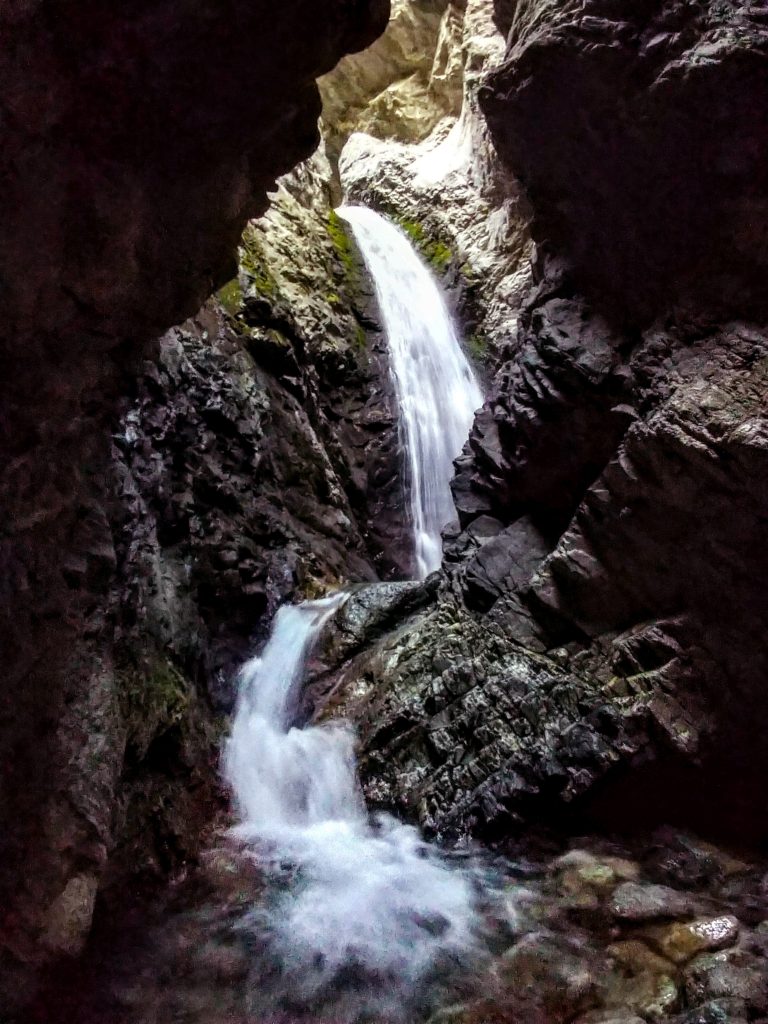 Brian and I have ventured on many excellent waterfall hikes. But now that we have began our new adventure in Oahu, I'm PUMPED to witness what this tropical island has to offer!
Stay tuned for more waterfall hikes in Hawaii!
What's your favorite waterfall hike? Let me know in the comment section below!
If you enjoyed this read, please share!