Scenic drives are a great way to see vast amounts of terrain with little effort. It's no secret that Utah is stunning! In order to obtain amazing views with less crowds, hiking or biking to a destination is the way to go!
However, if you are limited on time or you are physically unable to venture into the wilderness, there are other great ways to experience some of the most beautiful landscapes of Utah!
Whether you are visiting Utah or just passing through, consider taking a few hours to enjoy one (or all!!) of these scenic drives through the state.
Disclaimer: This post is in no way sponsored, we paid for all the activities mentioned and all opinions are our own. This page may contain affiliate links, which means I may earn a commission (at no extra charge to you) if you make a purchase after clicking my link. Thank you for being a loyal reader!

What do you need for a scenic drive?
GPS or Map
Snacks (check out my post for healthy road snack ideas!)
Music
Camera
Full tank of gas!
1. Bryce Canyon National Park Scenic Drive
Duration: 2-3 hours at a leisurely pace
Distance: About 40 miles
The scenic drive through Bryce Canyon National Park spans the length of the park and showcases many of the major highlights. There are hoodoos, arches, cliffs, and vistas galore!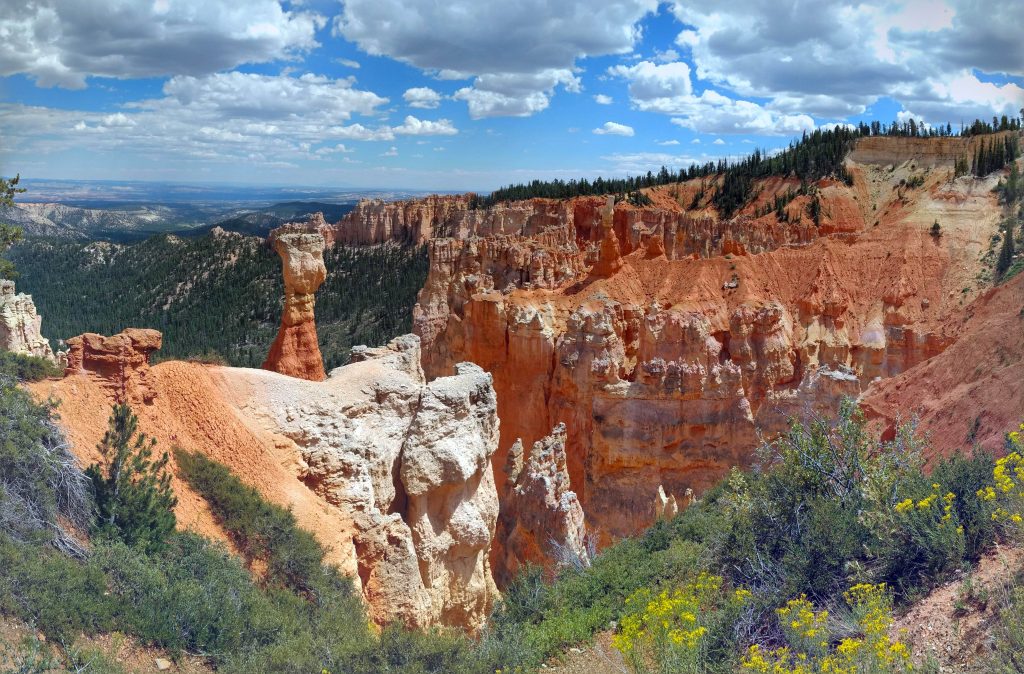 Tip: Speed limit in the park varies from 25 to 35 miles per hour. Therefore, traffic can get extremely congested during the summer months, so plan for extra time to navigate to view points.
The benefit of the out and back drive, is if a particular spot looks too crowded on your first pass, you can give it a second shot on your way back.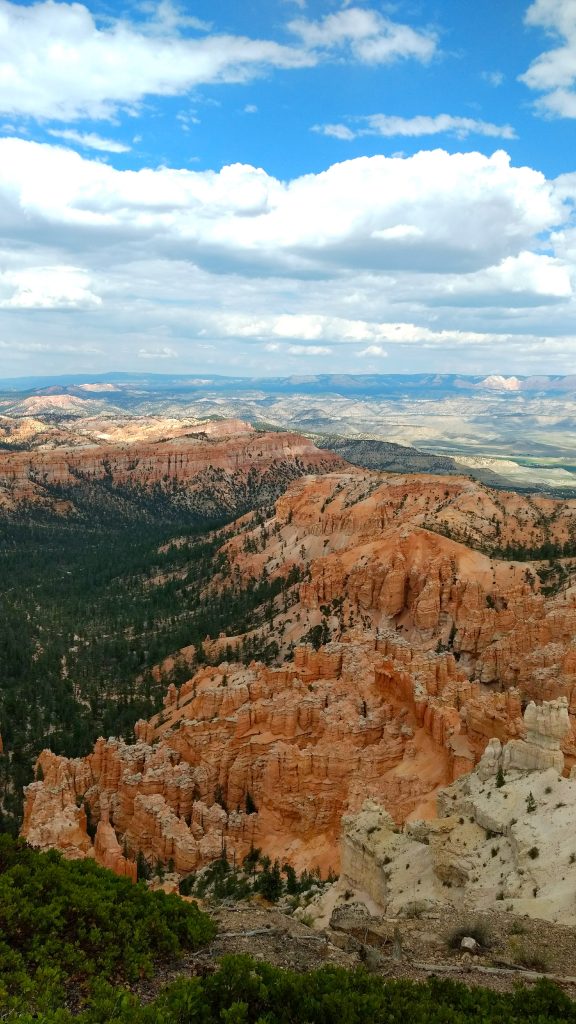 There are at least 24 different overlooks and scenic points on this drive. It's easy to make a pit stop and take a short hike such as Queen's Garden Trail and Navajo Loop Trail.
Tip: Although the park is beautiful in the winter, please note that due to heavy snowfall the scenic drive may be closed between the months of November and March. Check the park website for road closures and conditions before you go!
2. Capitol Reef National Park & Pando Aspen Forest
Duration: 3-5 hours at a leisurely pace
Distance: About 95 miles
To fully experience this drive, we recommend you start from Hanksville, however that isn't necessary if you are limited on time. The primary focus of this scenic drive is Capitol Reef National Park and the Pando Aspen Forest.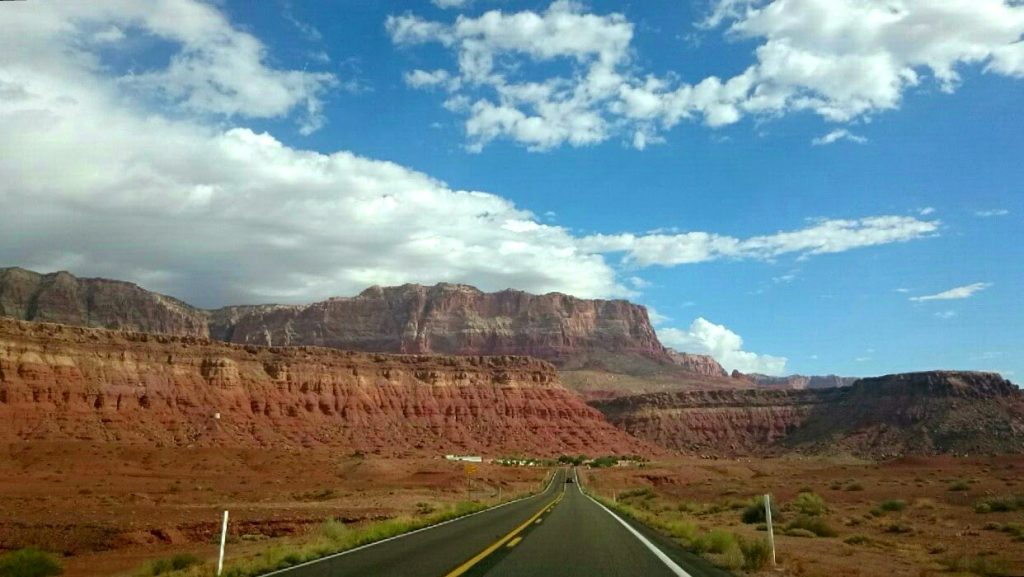 The small city of Fruita is home to the Capitol Reef Visitor Center. Also, there are excellent pit stops after Fruita for amazing views such as Panorama Point, Sunset Point, and Chimney Rock.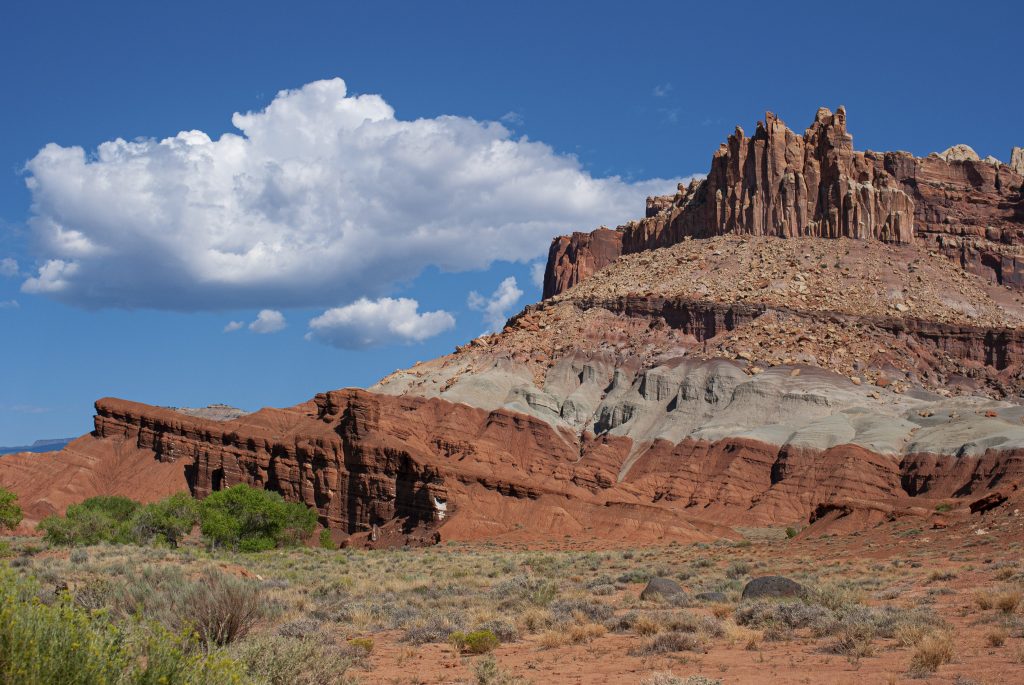 Heading North after the national park is Fish Lake. This lake borders the oldest and largest living organism in the world!!! The 80,000 year old Pando Forest is a huge grove of Quaking Aspen trees.
Although these trees appear to look like individual trees above ground, they are actually one organism and communicate with each other via a massive underground root system. The forest is nearly 107 acres and it supports great biodiversity.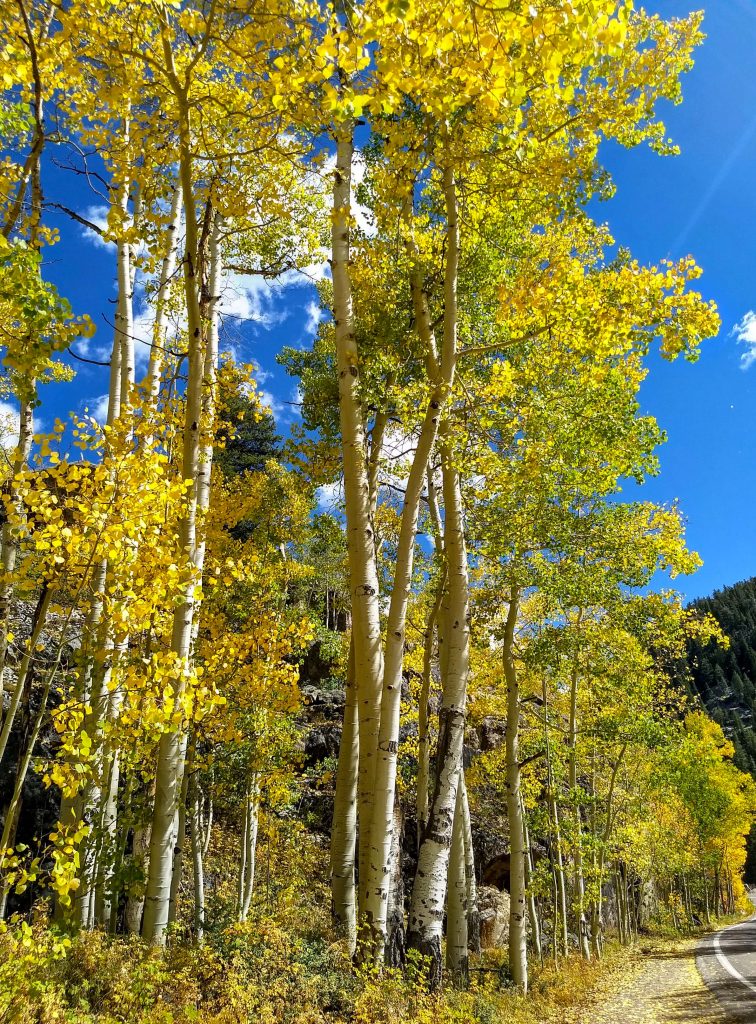 3. Highway 12
Duration: 3-5 hours at a leisurely pace
Distance: About 110 miles
If you're looking for a wide diversity of Utah landscapes, this scenic drive might be the perfect fit for you! While navigating this highway, you might feel as if you aren't in Utah anymore! Featuring the classic red rock, the road also winds through a small alpine oasis.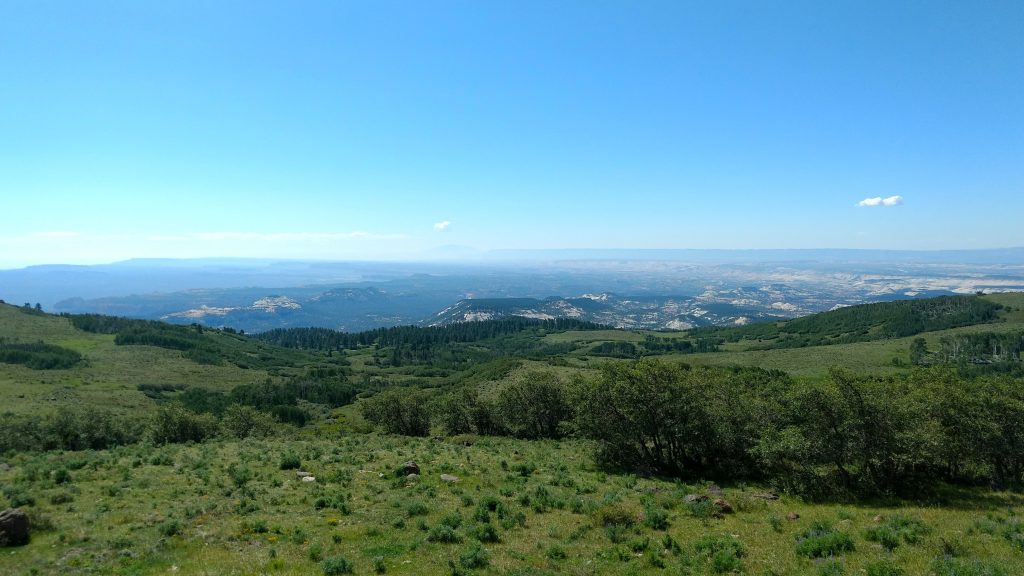 Scenic vistas and incredible rock formations await around every corner of this highway. Larb Hollow Overlook, Sugarloaf, Escalante Petrified Forest, and Powell Point Vista are a few great pit stops as you make your way through Grand Staircase-Escalante National Monument.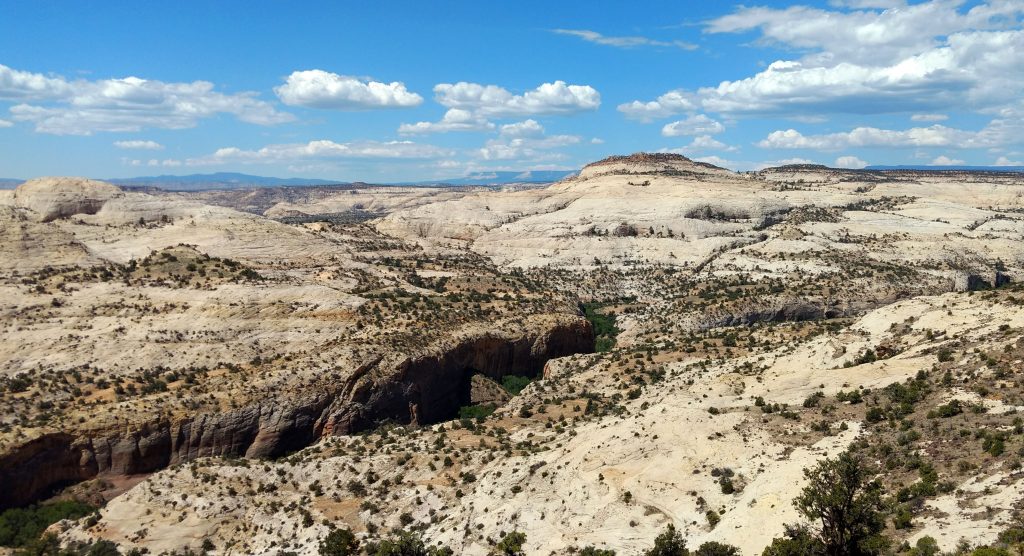 4. Moki Dugway
Duration: 2-3 hours at a leisurely pace
Distance: About 45 miles
The Moki Dugway is a dirt/gravel road with intense switchbacks. Although, this strip of road is only 3 miles, it is the highlight of this scenic drive. Enjoy sweeping views of the Valley of the Gods at every turn.
Tip: It is highly recommended that you do not attempt to drive the Moki Dugway if you are towing or driving an oversized vehicle.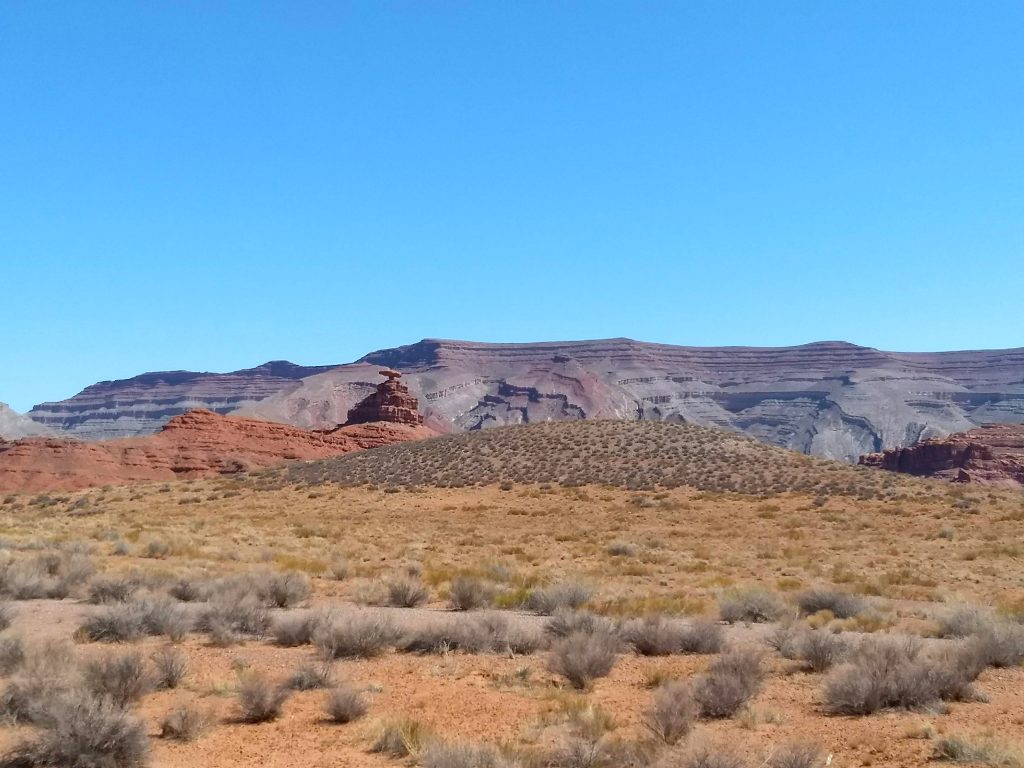 When starting in Mexican Hat, you will enjoy an intriguing sight of a unique rock formation. You guessed it…a rock that looks like a sombrero! This rock is balanced on a small hill and is 60 feet in diameter.
After passing Mexican Hat, you'll make your way to the Moki Dugway. The road narrows and can be treacherous in bad weather. Take your time navigating this section of road and enjoy the pristine views!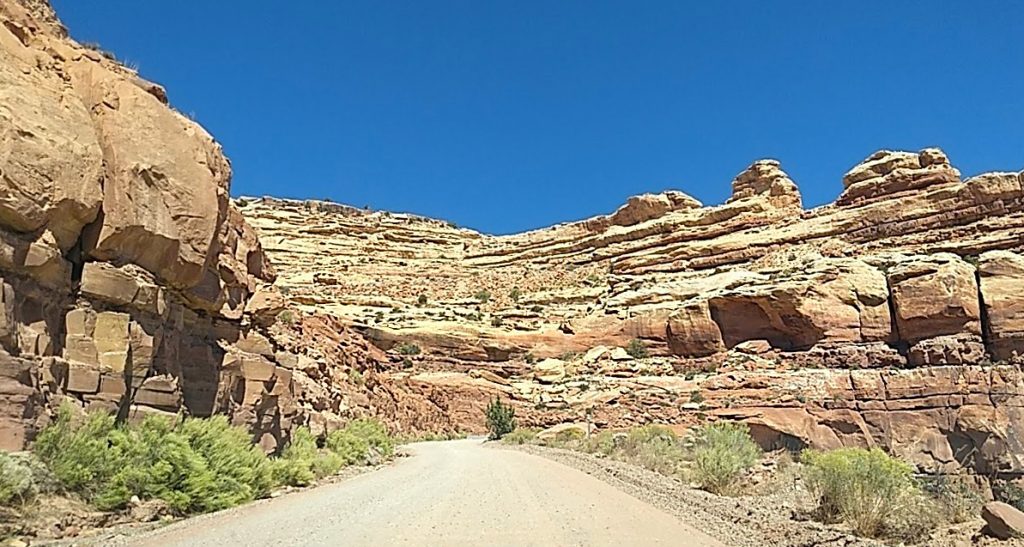 Declared a National Monument in 1908, you'll end the drive at Natural Bridges. It's $20 per vehicle to be admitted, but it's worth spending more time hiking around the bridges if you have time. The loop drive around the park will take you to multiple overlooks including Kachina Bridge and Owachomo Bridge.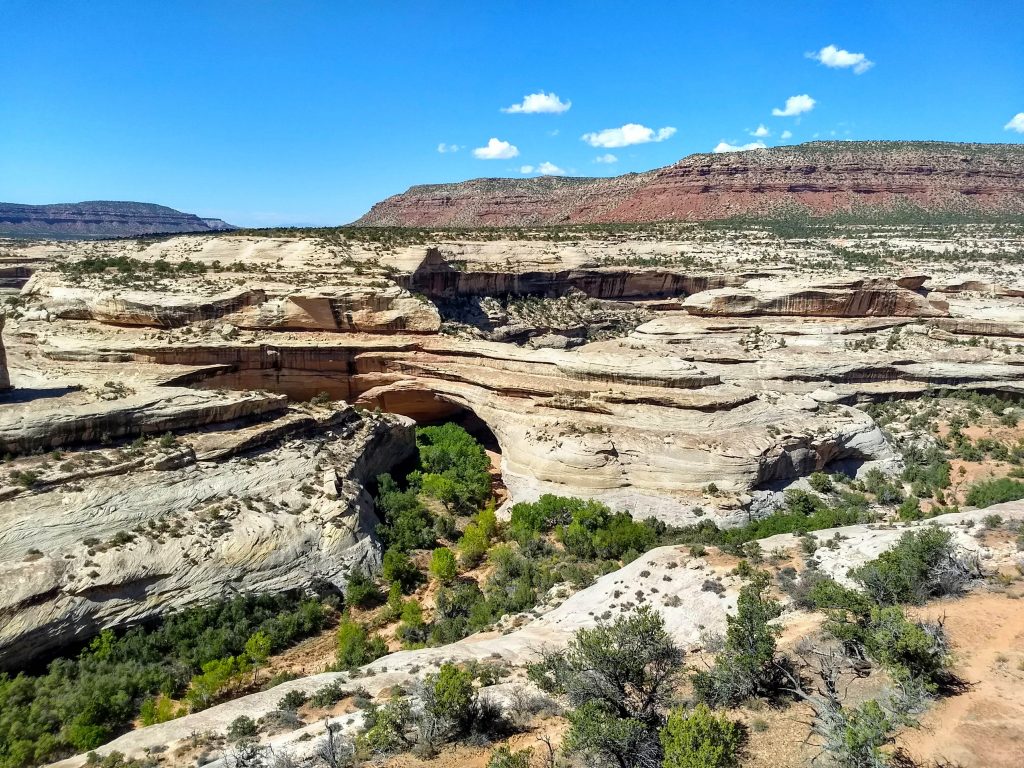 5. Arches National Park Scenic Drive
Duration: 2-4 hours at a leisurely pace
Distance: About 45 miles
Although indicated by the name of the park, arches are not the only scenic feature of this national park. From the moment you enter, there are fantastic sights in every direction that you haven't seen anywhere else in Utah.
Want to know more about hiking in Arches National Park? Check out my blog post Our Worst Hiking Fails!

The busiest season for the park is March through October. So, if you don't mind a little chillier weather, winter is a much more relaxing time to enjoy a drive through Arches.
One of the first stops you'll hit on your excursion in Arches National Park is Park Avenue, which is compared to park avenue in Manhattan. The sandstone cliffs on either side are akin to the towering skyscrapers you'd spot in the big apple.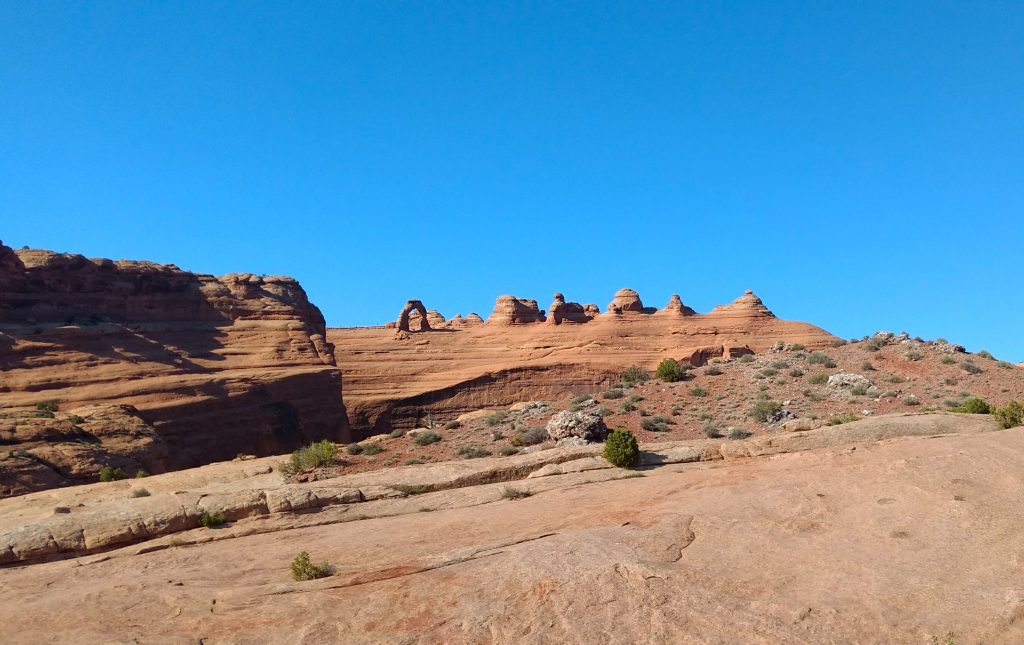 Also, don't miss out on catching a glimpse of the most famous arch in the park (if not the world), the Delicate Arch! Be warned however, the lookout is very crowded and it's a bit of a challenging uphill walk to the view point.
Be sure to stop at the Windows section, Balanced Rock, and Devil's Garden on your scenic drive through Arches.
Tip: If you have a high clearance, 4-wheel drive vehicle there are many exciting off-road trails to explore in Arches.
Disclaimer: This post may contain affiliate links, which means I may earn a commission (at no extra charge to you) if you make a purchase after clicking my link.

Enjoy this read? Pin for later!
Have you driven through Utah before? Tell me about your favorite places in this great state in the comments below!