Have you ever considered a Texas Hill Country day trip? Day trips are a traveler's bread and butter. Not only is taking a day trip a fun "getaway" from home, but it's also budget friendly for the frugal traveler.
Typically, day trips are an excellent way to explore the surrounding areas and find hidden gems near your city! Longer vacations to exotic destinations are great and all, but it's the treasures near your home that keep you refueled throughout the year.
When traveling from San Antonio, Brian and I spent many Saturdays visiting towns and state parks in the Hill Country. We would bring our own drinks and snacks and only eat out for one meal during the day. Also, in lieu of any souvenirs, we allowed the experience to be our souvenir. Not to mention, because you aren't purchasing a hotel room or Airbnb for the night, you save money on lodging!
Now that I've convinced you to take more day trips from your hometown, over the next few weeks, I'll share our favorite hill country day trips we took from San Antonio. Mix and match your favorite type of activity and have an adventure exploring a new place!
To kick off my mini series featuring Texas Hill Country day trip destinations from San Antonio, I'd like to begin with Bandera, Texas.
Additional posts in the Hill Country Day Trips from San Antonio series:
Disclaimer: This post may contain affiliate links, which means I may earn a commission (at no extra charge to you) if you make a purchase after clicking my link.
Hill Country Day Trip to Bandera, Texas
Bandera is a small town with quaint streets and spacious parks dotted with cypress trees that line the Medina River. With Polish and Mexican roots this city is called the "Cowboy Capital of the World." From the center of San Antonio, Bandera is a reasonable one hour northwest drive.
Why has Bandera become known as the "Cowboy Capital of the World?" Many folks speculate that it has to do with the immense number of cattle ranches in the area. Or perhaps, it's because Bandera once was a starting point for massive cattle drives heading into northern states. It could also be because Bandera has one of the highest counts of World Champion Cowboys per capita in the world. With all of these factors combined, it's no wonder Bandera is the Cowboy Capital!
Must See & Do in and around Bandera
Medina Lake
Although, Medina Lake is 20 miles south of Bandera, the 30 minute drive is worth it! You'll see stunning Hill Country scenery along the route and, during a hot Texas summer, nothing is better than including a little river or lake action on your day trip.
Head to the Bandera County Medina Lake Park and bring your kayak with you! Many people launch their boats from this ramp and head out to fish or cruise the lake.
TIP: Don't forget to bring cash to pay the $5 park admission fee.
However, many others simply wade into the crystal blue shallows and enjoy some float time. Our favorite activity is kayaking along the bank of the lake and checking out the towering rock formations. Take a peek at the video below!
Hill Country State Natural Area
Hill Country State Natural Area is a precious hidden gem in the Texas Hill Country. We hiked various trails at different seasons throughout the year and this park was never crowded. We enjoyed the unspoiled solitude immensely!
The park is located 12 miles outside of Bandera. It is an equestrian haven and is frequented by trail riders looking for an adventure on horseback. Whether you're a rider or hiker, all nature lovers will enjoy this peaceful park set against a backdrop of rolling hills.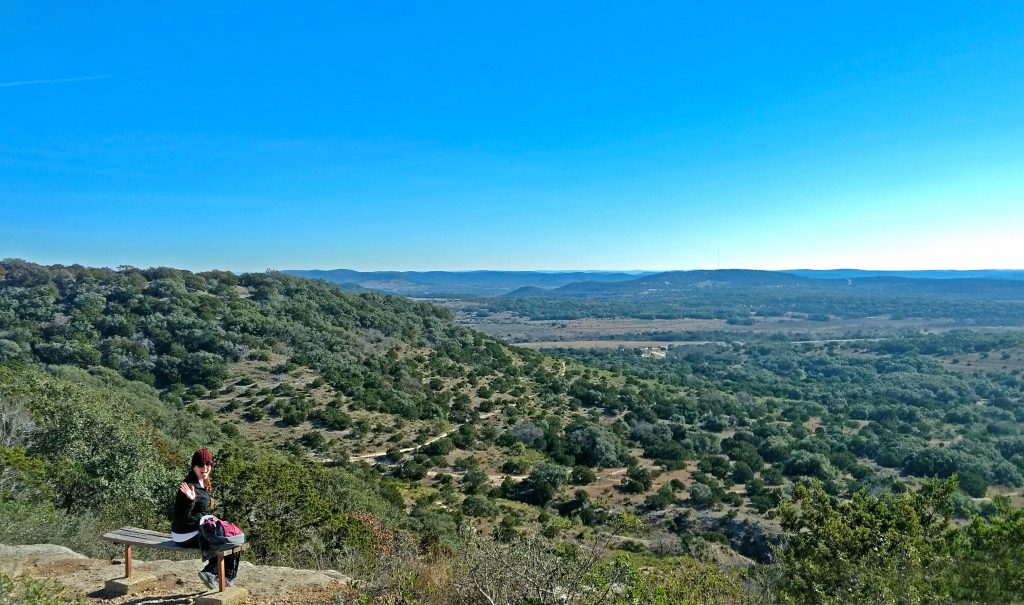 Food & Drink
Brick's River Cafe
While enjoying the museums in Bandera or after a short hike in Hill Country State Natural Area, head to Brick's River Cafe for a hearty, country style meal. What makes this place unique is the lovely view of the Medina River on the covered deck while you dine. Also, the hush puppies are THE BOMB.
Dancing Bear Cantina
Once you've finished a fun afternoon swimming and kayaking at Medina Lake, take a quick drive to the Dancing Bear Cantina. It's a no frills bar with a rustic interior. However, if you can snag a table on their deck overlooking the lake, you'll witness a panoramic view of the sunset. Stuff your face with burgers and beer and soak in the view!
Other Fun Things to do in and around Bandera
Consider embarking on a scenic drive! Take FM-337 from Bandera to Leakey. Rolling hills, limestone cliffs, and a highway mostly to yourself awaits! Stop for a snack at The Apple Store. Their assortment of baked goods, jams, jellies, and other treats are made with hand-picked Texas apples!
TIP: The Apple Store hours are 11AM to 3PM daily, so get there early!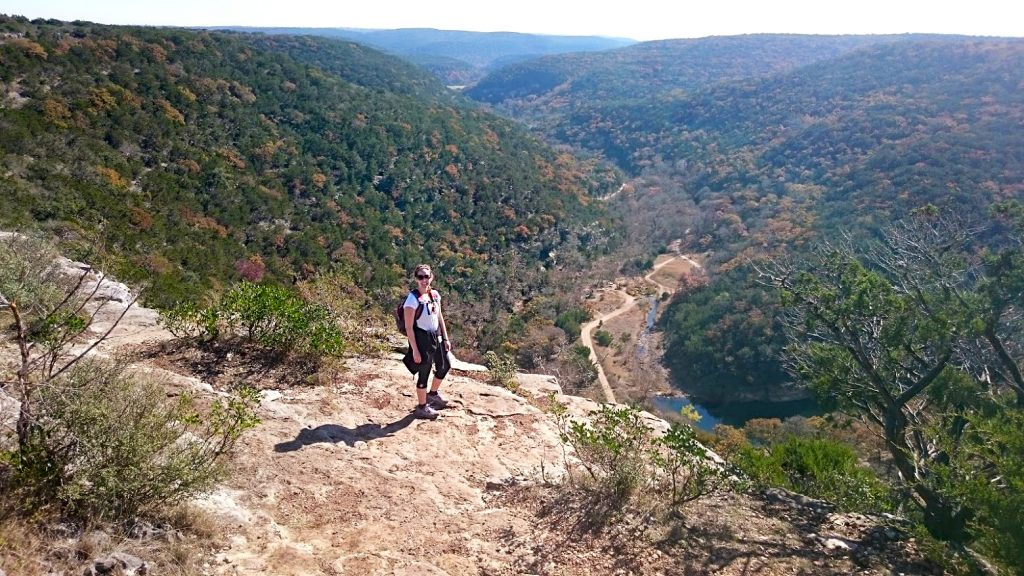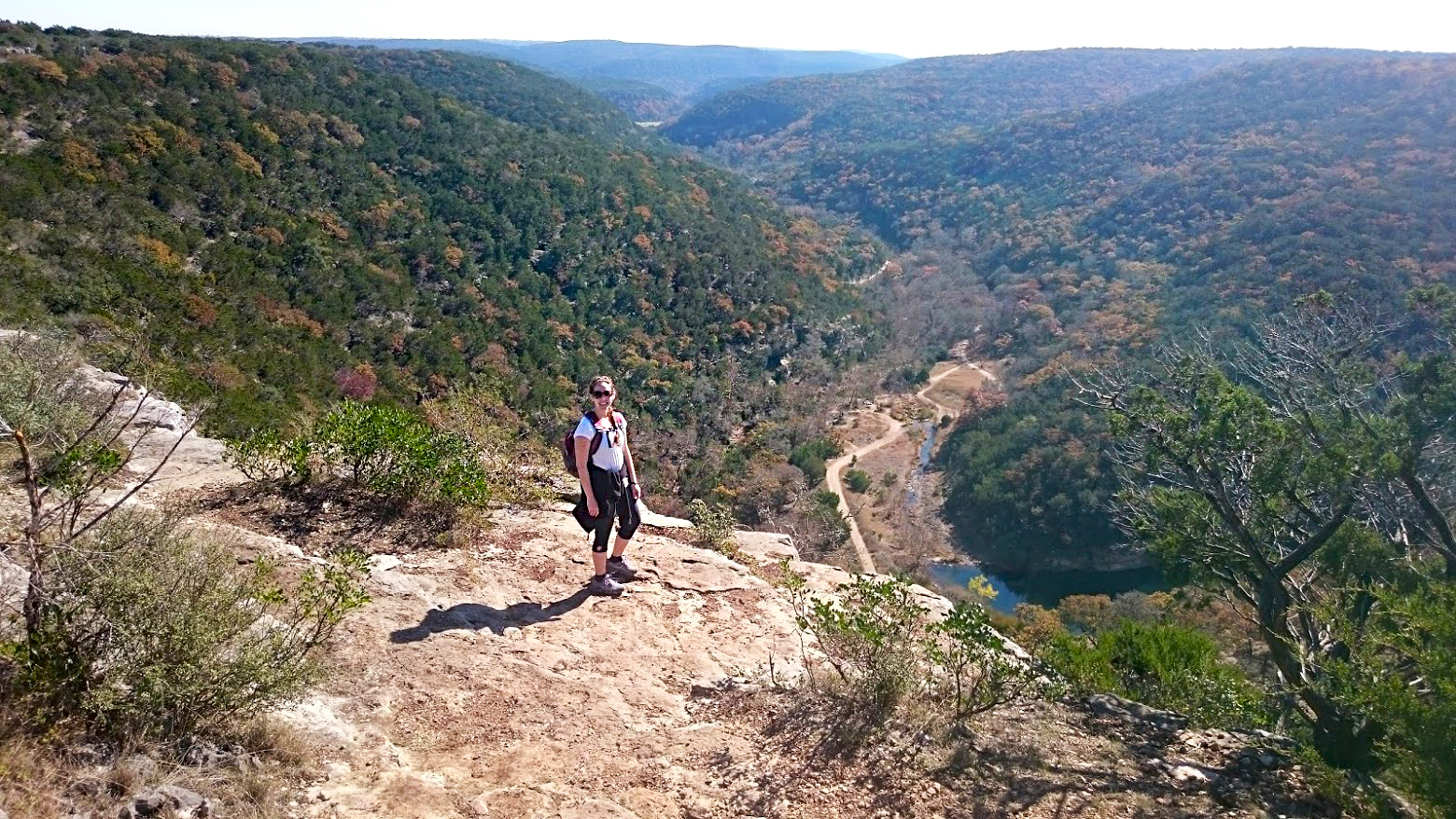 Lost Maples State Natural Area is also near this route. During the months of November through January, witness true fall colors in the heart of the Texas Hill Country as hundreds of Bigtooth Maples burst into spectacular hues of red, orange, and yellow.
Frontier Times Museum in Bandera is a great stop for learning more about Texas heroes, cowboy history, and ranching culture. Adult admission is $6 per person, child admission is $2, and kiddos 6 & under get in free! Frontier Times is open daily, except for Sundays.
If you're a fan of history and animals, check out the Bandera Natural History Museum in town. This is an exceptionally fun stop for the kiddos because the museum has many interactive exhibits, including life-sized dioramas featuring dinosaurs and safari animals. Adult admission is $10 per person, child admission is $6, and kiddos 3 & under get in free! Active military can enjoy the museum for free, as well.
TIP: The Museum is closed on Mondays and Tuesdays.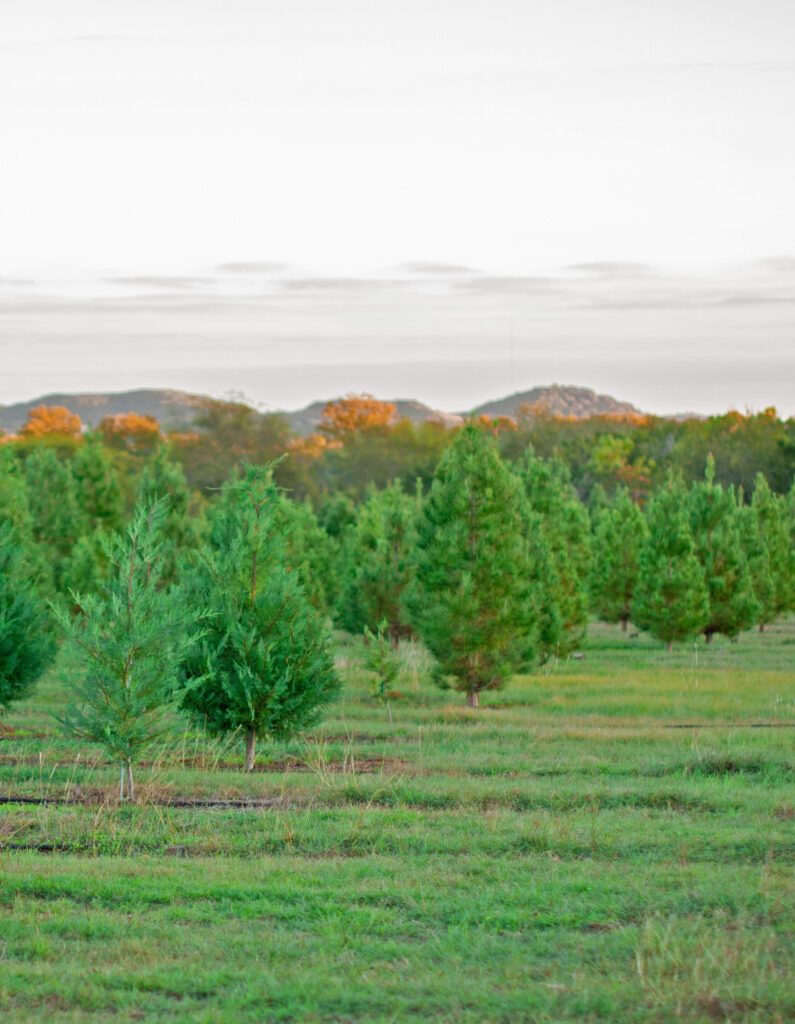 Pipe Creek is a memorable small town near Bandera. Pipe Creek makes a perfect addition to any Hill Country day trip. It's about 10 miles from Bandera and you most likely will pass through on your way from San Antonio. There is a beautiful Christmas Tree Farm in Pipe Creek. If you are exploring in December, it's worth a stop to see the fir trees with rolling hills surrounding the farm. Beginning in October, the farm opens a pumpkin patch and offers weekend hayrides, weather permitting.
Upcoming Events in Bandera 2020:
11th Street's 15th Annual Cowboy Mardi Gras- February 12th-15th
Bandera Ham Rodeo & Music Fest- March 13th-14th
Frontier Times Ranch Rodeo- September 5th
For more info on 2020 events in Bandera, click here!
There is more to come next week when I reveal the next destination of our Hill Country day trip guide!
Enjoy this read? Please share! Pin for later!